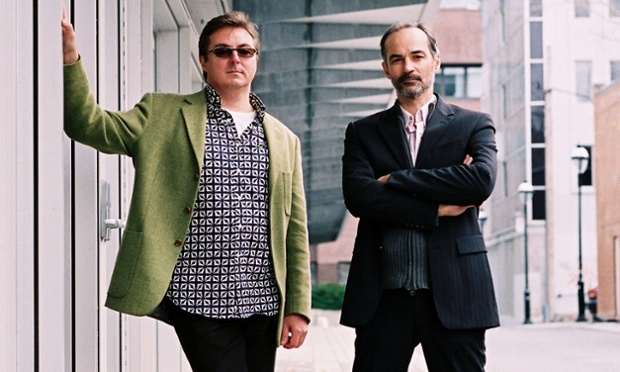 To play freestyle way as the saxophonist François Carrier and the drummer Michel Lambert do, it is playing with fire. To improvise in duet requires a very great confidence and trust to your partner. Musically speaking, this last album entitled "io" is a dense and vaporous object at the same time. Far from the conventional structures, the duet invites us to discover new dimensions.
The music that we find on "io" was recorded in two different places. They are important cultural places where it's possible to hear particular projects, far from the politically correct scene. Located in the district Mile End, the Resonance Café is a place that is followed by the jazz music lovers. For fifteen years, the undergroud scene (all kind of musical category) has been very well covered in Casa Del Popolo (St. Lawrence Boulevard). Carrier could not choose better places to share his music in front of a receptive and open mind crowd.
In a similar register, the saxophonist Charles Lloyd and drummer Billy Higgins treated to an adventure of the same kind with the album "Which Way Is East?" appeared in 2004on ECM. In the case of Lloyd and of Higgins, spirituality was the basic screen of this historical meeting. On Carrier and Lambert side, the leitmotiv is quite simply freedom without any constraint.
This music is addressed to experienced music lovers. Here, it is not question of formatted music. There is no reference marks, not repetitive times. A short melody line can appear and disappear suddenly. All the album contains spontaneous improvisations. This music requires to be open-minded…
---
Improviser toute une soirée comme le font souvent le saxophoniste François Carrier et le batteur Michel Lambert, c'est un peu comme se jeter en bas d'un précipice. Improviser en duo exige une très grande confiance et beaucoup de cran. Compositeur prolifique, François Carrier  a une soif de vivre très intense. Musicalement parlant, son plus récent opus intitulé «io» est un objet dense et vaporeux à la fois. Insaisissable, le saxophoniste ne fait jamais du surplace. Loin des structures conventionnelles, le duo nous invite à prendre des risques payants.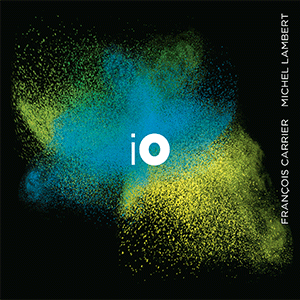 La musique que nous retrouvons sur «io» a été enregistré dans deux endroits différents. Il s'agit de lieux culturels importants où il est possible d'entendre des projets audacieux, loin des sentiers battus. Situé dans le quartier Mile End, le Café Résonance est un endroit de plus en plus couru par les mélomanes jazz. Depuis quinze ans, la scène underground (toute catégorie musicale confondue) est très bien couverte à la Casa Del Popolo (boul. Saint-Laurent). Carrier ne pouvait choisir de meilleurs lieux pour partager sa musique devant un public réceptif et ouvert d'esprit.
Dans une registre similaire, le saxophoniste Charles Lloyd et le batteur Billy Higgins s'étaient offert une aventure du même genre avec l'album «Which Way Is East?» paru en 2004 chez ECM. Dans le cas de Lloyd et de Higgins, la spiritualité était la trame de fond de cette rencontre historique. Du côté de Carrier et de Lambert, le leitmotiv est tout simplement la liberté sans aucune contrainte. Cette musique s'adresse à des mélomanes expérimentés. Il n'est pas question ici de musique formatée. Il n'y a pas de repères, pas de temps répétitifs. Une courte ligne mélodique peut apparaître et disparaître soudainement. Tout l'album contient des improvisations spontanées. Cette musique nécessite une ouverture d'esprit de la part de l'auditeur. Elle demande aussi plusieurs écoutes.
Un voyage exigeant, mais enrichissant!
Pistes de l'album : 1.IO ; 2. Blueshift; 3. Mock Sun ; 4. Big Bounce ;
5. Superstring ; 6.Albedo; 7.Ida ; 8.Open Cluster ; 9. Nutation.
Musiciens : François Carrier (saxophone alto, «chinese obea»), Michel Lambert (batterie).
FMR Records – FMRCD384
Liens: