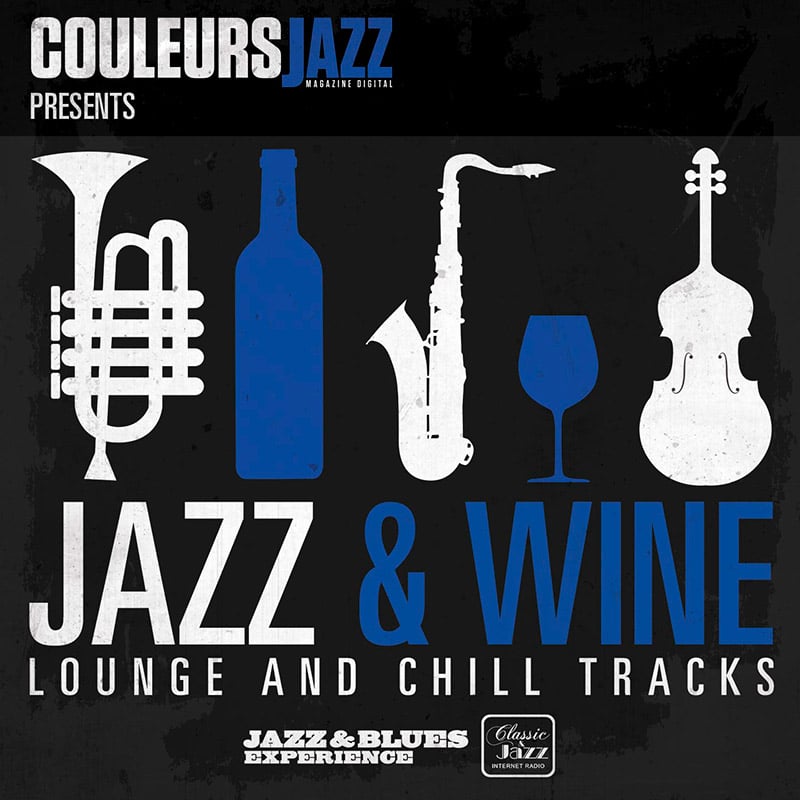 COULEURS JAZZ, the cross media magazine, presents "JAZZ & WINE" worldwide exclusive,a digital album to enjoye with friends… or alone
Our idea is to offer to our Couleurs Jazz community and to all music-lovers to discover and share 30 of the greatest artists and the best titles of actual Jazz.
Thus in one playlist album, we can find together Tigran Hamasyan, Brad Mehldau, China Moses, James Carter, Nils Landgren, Danilo Perez, Dr. John, Stéphane Belmondo ? youn Sun Nah …
30 artists selected by Couleurs Jazz !
The Jazz is rich of many shapes and colors, as well as those of the vineyards and wines. From very long humans like  to combining the pleasures of wine tasting in the gastronomy and choice of foodss, or all kinds of earthly food. We add to the pleasure of tasting (always with moderation …!) Wines well made, good Jazz, beautiful music.
But what qualifies a good wine or a good piece of Jazz?
Most definitely and simply, the emotion they provide… A classical music virtuoso or a well known wine bottled, can provide no emotion, let you cold or in the worst case will give a headache.
In this selection "Jazz & Wine" we have the pleasure to a ad the honor to invite you to a sounds and why not a taste trip, in all latitudes.
Let's close our eyes, open our chakras, our ears and our taste buds.