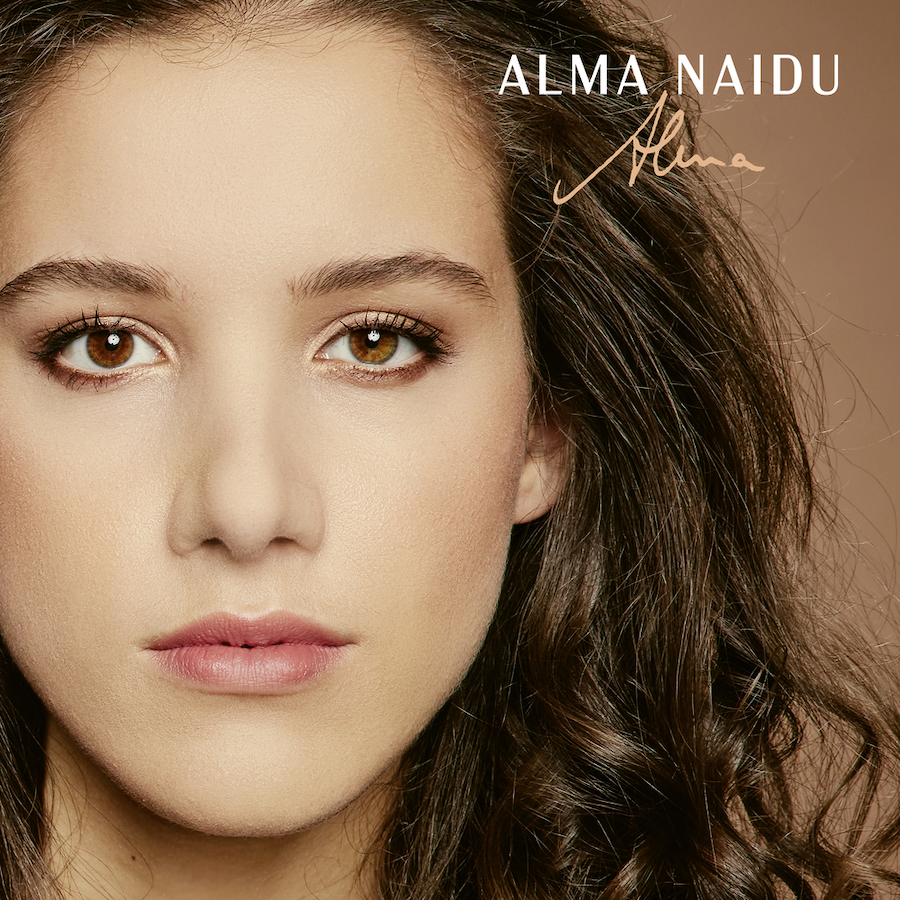 The Munich-based musician, composer and singer Alma Naidu offers us her first album, in which she reveals herself as a very accomplished musician. Her original lyrics and music, as well as her interpretation, have seduced renowned musicians who spontaneously accompanied her for this very successful and not only promising project.
During her release concert at the Sunside, we were able to ask him some questions.
Hello Alma Naidu (pronounced Naïdou), can you tell us who you are ?

Of course I can! I am 26 years old, I am a jazz singer, I come from Germany. Finally I became a singer, which was not planned at the beginning. But it happened. I studied jazz. And I just released my first album last February (and in March for France). An album of my own compositions. That's who I am in a nutshell.

Can we go back to your musical background or rather your musical education. You come from a family of musicians, don't you?

Yes indeed, my father is a conductor and my mother is an opera singer. That's probably why I started very early… Although my parents never pressured me or imposed anything in this field.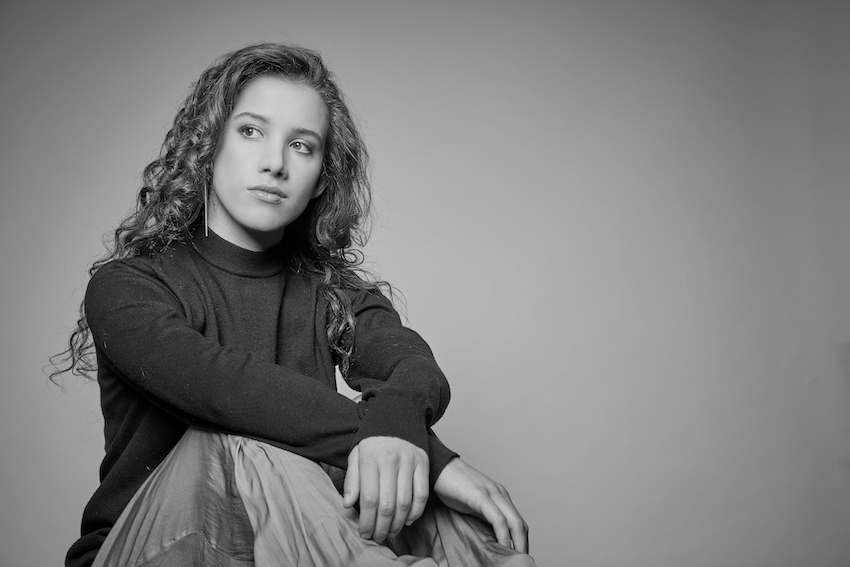 Of course there was a piano at home?

Of course there was a piano at home, yes! I must have been 5 years old and I started to use it freely and when I came home from school I went straight to the piano. I didn't have time to talk about my school day, I just wanted to play. This was my way of approaching music. And at the age of 7 I started the violin which I practiced for about 7 years. I stopped because the violin is a demanding instrument and I was probably too critical of it. I preferred the piano which I had not given up. I took classical piano lessons of course. And very early on I liked to improvise on the piano by trying chords, not in the sense of jazz impros, but by letting my desires go, by trying things, chords. I also liked to learn about music theory. That interested me.

Then the guitar?

Yes, at the age of 14-15, I played it but more to accompany my singing. I am not strictly speaking a guitarist, even if I also took some lessons. I still have one at home, in my room, I can play to accompany my singing, for fun.

And then you became a singer. How did this happen?




It was not planned at the beginning actually. But I think that in parallel to my other activities, I have always sung. With a mother who was an opera singer! Then at school in choirs, musicals, pop. Singing has always been part of my environment. I always liked it. Even I considered myself more as a composer, producer. My work was more backstage, behind the scenes. And I wanted to compose music for films. So I did music for short films. But I realized that in the end, we spend a lot of time in front of our computer screen and not enough time with the others making music on stage. That's what determined me to take jazz lessons because there were classes in arranging and composition. I had little idea of what jazz was other than that I knew the standards like everyone else. That's how I became interested in jazz through singing.

So you quickly discovered that you had some facility in it, some skills…

It's true that I've been working on my voice all my life basically. So yes I can be considered as a singer but who composes, who writes her own music. I'm not just a performer. I consider myself as a musician.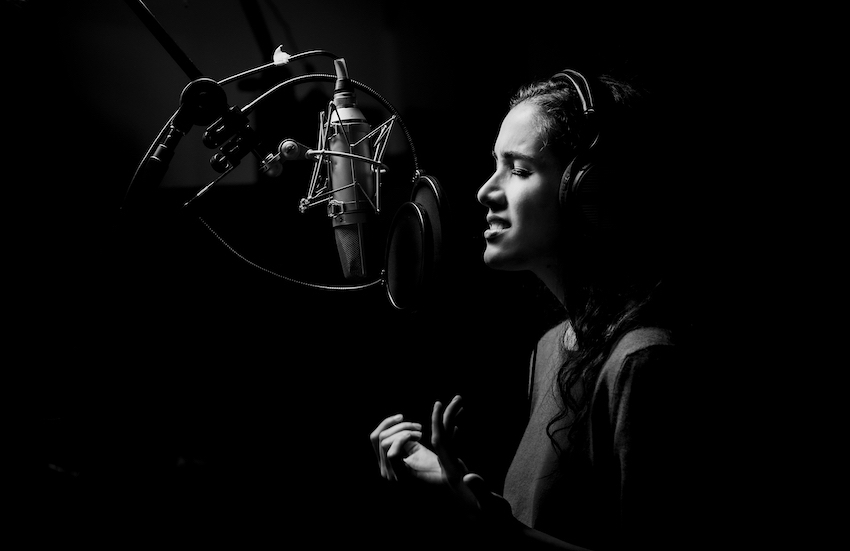 So at 26 years old -very recently- you have been on stage already for 10 years, right?

Yes, that's right. At the age of 15 I started to play in school concerts, little things like that. At the age of 16 I created my first shows, then my first jazz concerts at the age of 19. At the jazz week in Burghausen. I sang the soprano solo part on Duke Ellington's "Sacred Concert" as well as in various jazz big bands. Alongside jazz, I participated in at least one musical each year ("Rosaly – the Girl Made of Glass" as Rosaly (Munich, 2016), "Highlights from Lion King" as Nala (Salzburg, 2017), "Lovemusik" (Musikalische Komödie Leipzig, 2018), "Jesus Christ Superstar" (Staatstheater Augsburg, 2019).

How did you finally come to jazz?




It really started at the university, a bit by chance. It was the classes that got me more interested in jazz. I realized that this form of music gave me a lot of freedom while allowing me to integrate the different influences I had in me. This is what I did for 4 years in Munich, at the Hochschule für Musik und Theater before going to England for a year at the Royal Academy of Music in London, studying with the singer (ECM artist) Norma Winstone. Just before Covid came along. I studied composition a lot there, which I particularly like. It allowed me to meet many incredible musicians. And before these musical studies I studied communication sciences and psychology at the university because I was not convinced then to choose music.
« I am not just a singer! I wanted to make that clear from my first album »
Very quickly you could make your first recordings with great jazz musicians like Wolfgang Haffner for example?

Yes, I had met Wolfgang Haffner at a Jam and I was very happy that he invited me to participate in this album with all these great musicians. (Lars Danielsson, Christopher Dell, Simon Oslender, Vincent Peirani, Ulf Wakenius…) In this album my voice plays the role of an instrument, which I really like. It was a great experience for me. That's what I learned during my training in London, that a female singer in jazz is not necessarily in front of the stage, she can simply be part of the group or the big band as well as the other instrumentalists, her voice being considered as such: an instrument like the others. It's also interesting to be a sidewoman. It was also a great experience for me to see how Wolfgang interacts with the rest of the band, how he organizes the sessions. It was really an inspiring moment.

Yes, I also saw that you are part of the Bavarian Jazz State Youth Orchestra?

That's right, I'm also part of the German Jazz Youth Orchestra at least for the next year. Both are interesting and allow me to experience and meet a lot of musicians and colleagues of my age. And to be around teachers, some of whom are fabulous and from whom I can draw my influences. Being together in this groove. It's physically important to be immersed in these atmospheres which I enjoy a lot. We have for example projects around the music of Zawinul with Joachim Becker which I like very much.

Yes, and even the Jazzrausch Big Band, isn't it? …which we like to play on Couleurs Jazz Radio.

Yes it's true, I love playing with them too. It's always fun and a little different because the audience is there to dance and it happens in "Arenas", or very large rooms, always. It's an opening of jazz to other horizons.

Let's go back to your "debut" album "Alma", since that's its name and your first name, which doesn't sound very German by the way?

It's Spanish actually, it means "soul"…! In memory of Alma Rosé, daughter of the violinist Arnold Rosé and Justine Mahler who conducted the only women's orchestra in the camps and who died in Auschwitz.
For this album, you gathered a real "Dream Team", didn't you?

Yes, first of all Wofgang (Haffner) to whom I made listen to my project said right away that he really wanted to produce this album and to play in it and of course he talked about it to his usual band and I was able to meet them, Simon (Oslender, (piano), Claus (Fischer, Bass) and as they know each other so well, it was immediately easy and obvious. Or guests like Nils (Landgren, trombone) who plays on the first track: "Just A World". Or Dominic Miller who is on guitar on "Wondering". Then Lars Danielson and Liselotte Ostblöm, Swedish, who sings and helped me with the lyrics.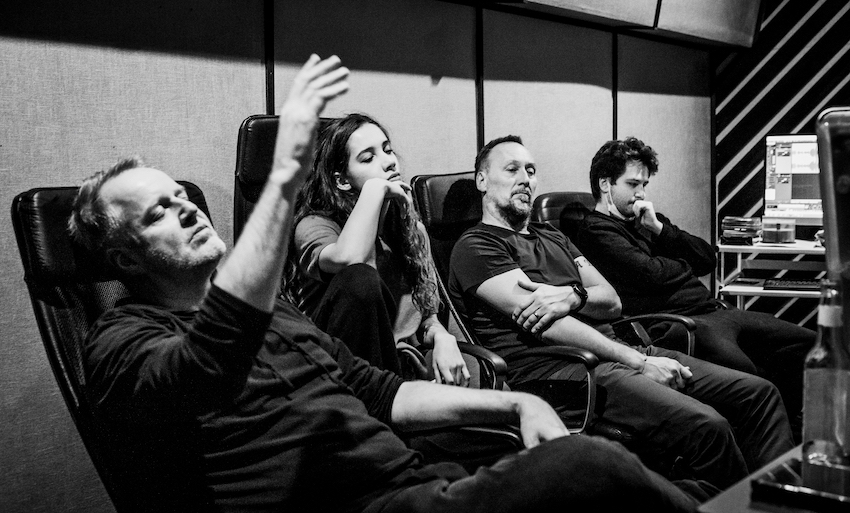 Did all this happen during the Covid?

Yes, all the recordings took place during this period, at the end of 2020. For example, Liselotte was based in London, I was in Munich and we were exchanging, trying different things.

And the interesting thing is that for a first album you wrote the lyrics and the music that you perform.

To tell you the truth, it wasn't really a choice, it just came to me. I could have done a standards album, but as I said I don't consider myself first of all as a singer, but as a musician and composer. So for My first album, that's what I wanted to put in.

Yes, I can hear that. But writing lyrics is something else again! By the way, what comes first, the lyrics or the music?

Almost always the music first! Except for the first song "Just a Word" for which I wrote the text first, then I wrote the music. But it's usually the other way around. My lyrics are mainly about things that move me. My concerns about nature for example.

Subjects of a young woman of her time?




Yes, for the last two years my subjects are more turned towards politics, feminism, all these subjects which are important for me.

Only for two songs you did not write the lyrics! "Interlude" and "And so it Goes

(Laughs) Of course, because "Interlude" is without lyrics and I really like this Billy Joel song "And so it Goes". 

And the scat ? a frequent feature of jazz singing…

I scat quite often on stage, of course like for example last night (at the Sunside) but these songs for the album didn't necessarily lend themselves to it, even if I use it a little. The reason is that I did not wish to show in this first album, all that I am capable!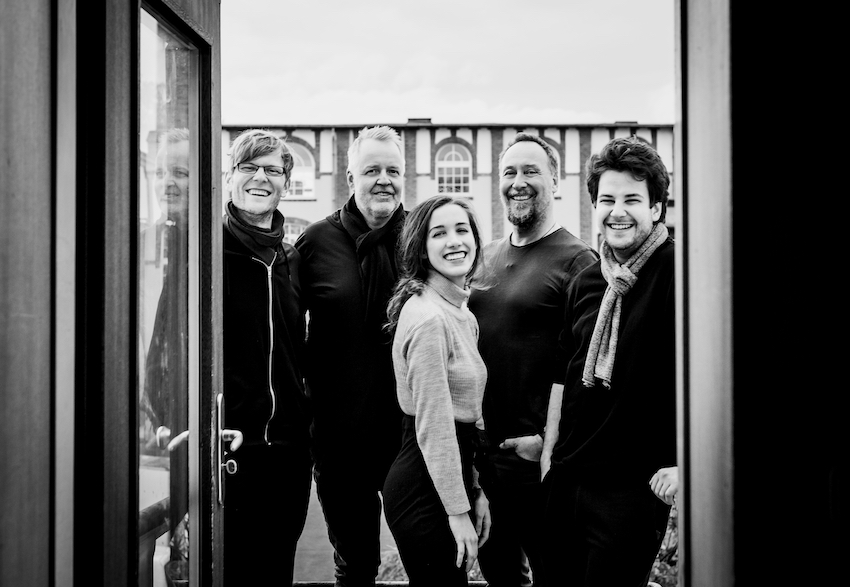 It is not a demonstration album, we understand very well.

Indeed, for example I improvise a lot on stage, but for this album recorded in studio I wanted to show other things; this music did not require it more. That doesn't mean that I won't do it in the future for a future album of standards for example, why not…?

Listening to this first album, we have the impression that almost everything is allowed to you. Are you tempted by other styles of music, more classical jazz, hip-hop, rock, lyric, what do I know ?

I don't know, I also like free jazz, and a lot of different musical styles. I don't plan. I write or do the music that comes to me in the moment. I can change. And ultimately it's up to the listener to decide what style they find. He can think it's jazz or not. That's up to him. I don't want to get into that.

Do you think that jazz locks you into a certain definition?

No, my own definition of jazz is that it's an open music that can expand, expand…The universe of jazz is so wide. Jazz is freedom without limits, while not ignoring where it comes from. Jazz is also about the interaction between musicians and it's always changing. It's so important for me to be able to make live music, to play with others, to start even a pop song that has only two chords, and then to escape from it…
Interview conducted in Paris on the terrace of a café in the rue des Lombards on March 24, 2022.
Line Up:
Alma Naidu, compositions, voice
Wolfgang Haffner, drums
Simon Islander, piano & Fender Rhodes
Claude Fischer, bass
Nils Landgren, trombone
Lars Danielsson, lloce
Liselotte Ostblöm, voice
Dominic Miller, guitar
Alma is released under label Cream Records, JMS