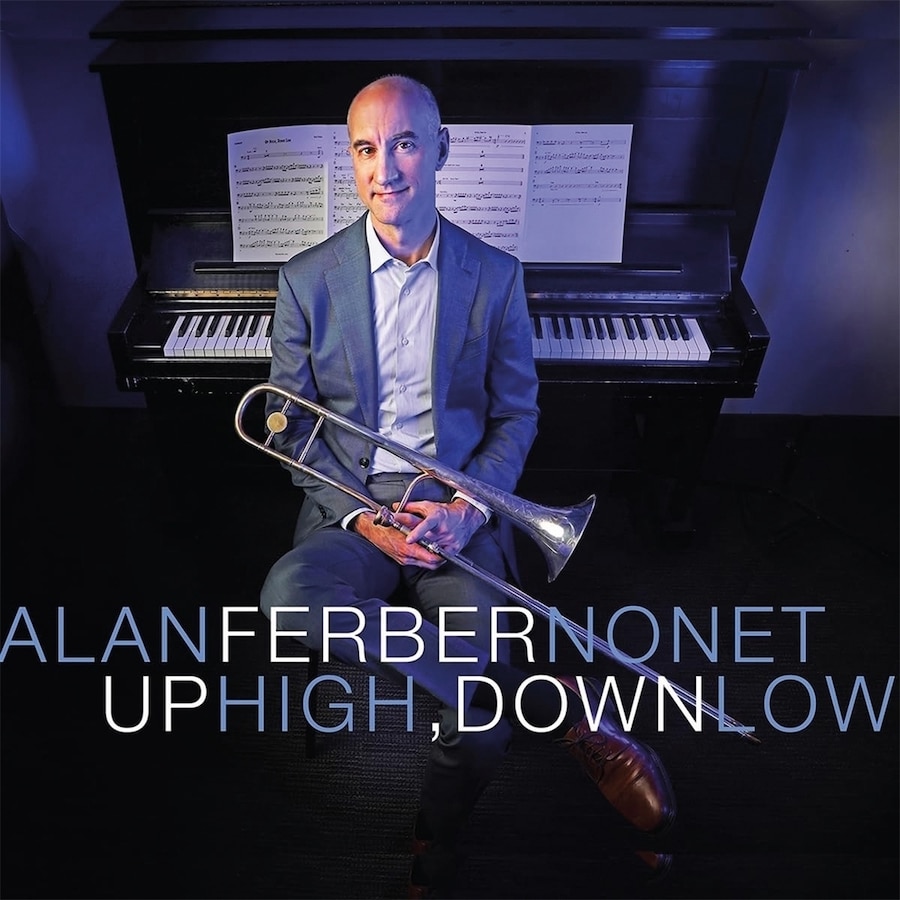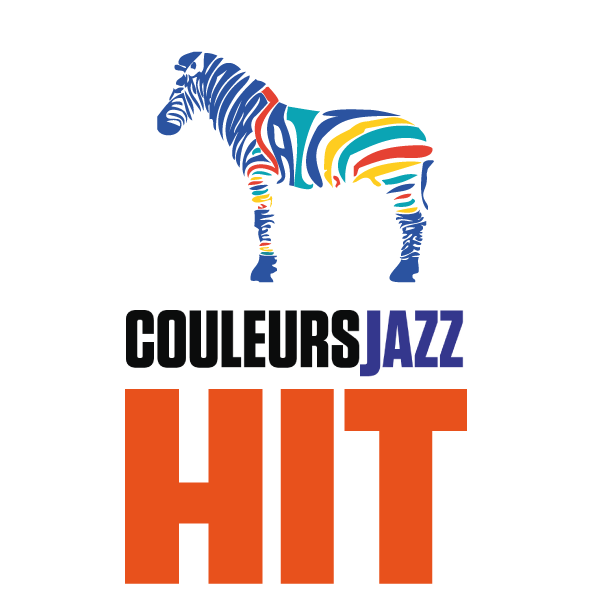 If I tell you Mannix, Shaft, Kojak, Bullitt, the Iron Man, the streets of San Francisco, Dirty Harry, does it ring a bell? Then head straight for Alan Ferber's nonet and his latest release, and your ears will be transported straight to the atmosphere of the American noir series of the Seventies.
Up and down the hills of SF, the first track perfectly illustrates the tight, dark framework of these stories, with its dash of intrigue and suspense, confirmed by the haunting, haunting Brimstone Boogaloo.
Alan Ferber, trombonist as well as award-winning composer-arranger, is very active in compositions for medium and large ensembles, with a predilection for the nonet. His appearances with, among others, the Toshiko Akiyoshi Jazz Orchestra, the Ted Nash Big Band and the Lee Konitz Nonet, already constitute a fine calling card. His music is described by the Wall Street Journal as "both old school and avant-garde", a perfect description of his previous recordings.
With six blowers on board, needless to say, the wind takes its ease in this band's sails, with the trombone as section master, which is not so common. Constructed and framed like a big-band – and let's not forget that Ferber is also a big-band specialist – the nonet sounds, shines and responds from mouthpiece to mouthpiece, with everyone in their place in these carefully signed…and meticulously crafted interweavings!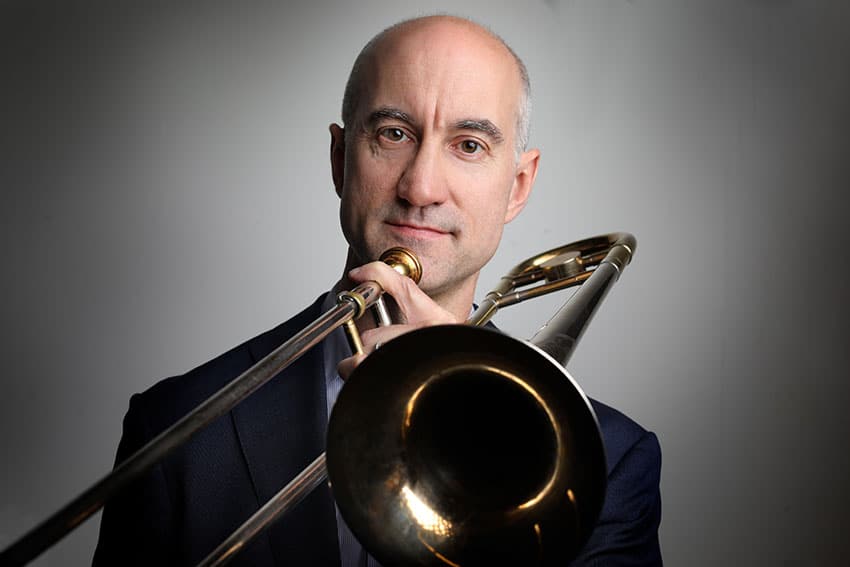 The tracks follow one another around the urgent syncopations and roar of the brass. A merry caravanserai in which each instrumentalist is in turn highlighted, like the trumpet on The More I See You and the various saxophones on In Hindsight, on which the guitar also adds its bluesy vocals.
Ferber's skills as an arranger can be heard perfectly on the theme Cherokee Louise, where the nonet performs like a big band, and can be heard again on Violet Soul, originally composed for a string quartet and rearranged by Ferber.
Alongside the composition and arrangements, this multi-sonorous nonet is a veritable ode to brass and reeds, particularly on Norah Jones' Day Breaks.
A solid rhythm section was needed to support the flow of winds, and this is the case here, reminiscent of the solid accompaniments of jazz rock from the Chicago era or Blood Sweat & Tears. A final chase through the streets of L.A.: Ice Fall.
This is a landmark recording in Alan Ferber's already substantial discography, and places his nonet firmly among the finest bands of our time.
Line Up:
Alan Ferber – trombone
Scott Wendholt – trumpet & Flughorn
Jon Gordon – Alto axophone
John Ellis – tenor saxophone
Chris Cheek – baritone saxophone
Nir Felder – guitar
David Cook – piano, organ, keyboards
Matt Clohesy – doublebass & electric bas
Mark Ferber – drums & percussions
Charles Pillow – alto saxophone, alto flute, clarinet, bass clarinet
Daniel Diaz – percussions
Up High, Down Low, was released on July 23 by  Sunnyside Records.