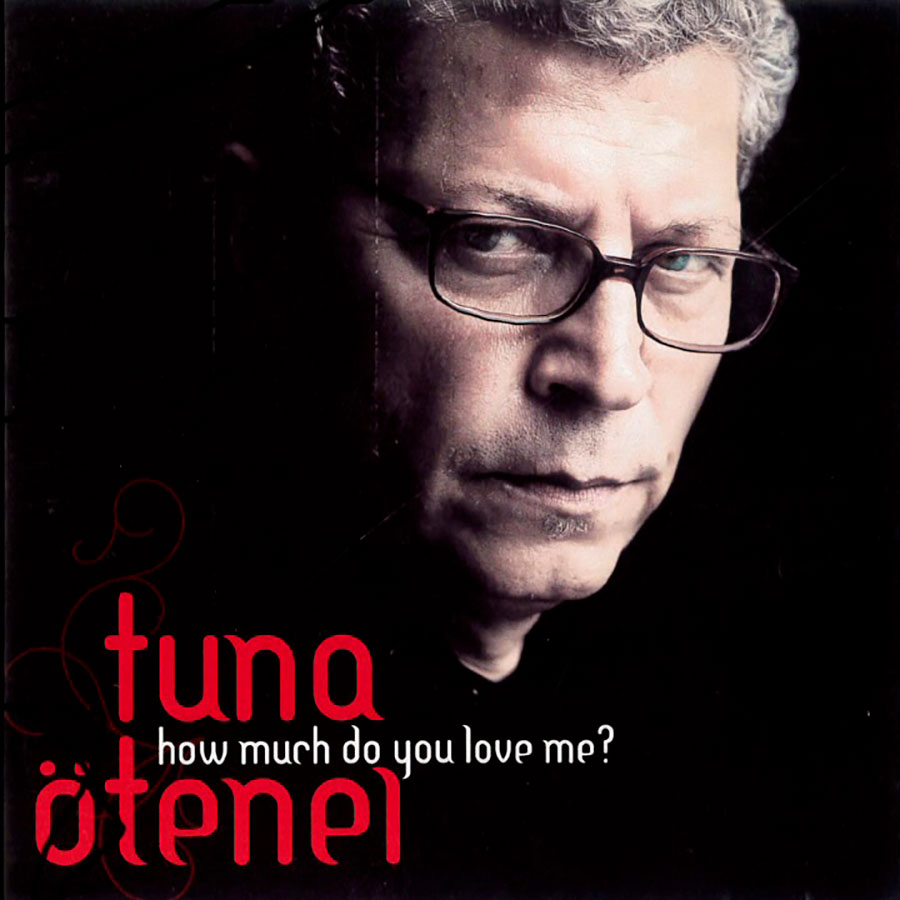 Jazz Made in Turkey, this rare occasion deserves an article. However, the leader of this quartet is not a stranger: Pianist (and saxophonist) Tuna Ötenel made himself a name some years ago on international level when he recorded with French musicians Pierre Michelot and Philippe Combelle ("Vian Kopugu – L'écume de Vian" distributed by Aura Productions in 1998).
Tuna Ötenel, born in 1947 in Istanbul, played the piano first before showing interest for the saxophone. The piano remains his first instrument but since then he plays the alto, tenor and soprano sax as well. While his career took mainly place in Turkey until now, he accompanied among others big names like Benny Carter, Harry Sweers Edison, Hilton Ruiz, Buster Williams, Herbie Hancock, Peter King, Pierre Michelot, Philippe Combelle and Jean Loup Longnon.
With a resolutely Hard-Bop touch, the quintet distinguishes itself with the quality of its musicians whose group dynamic reminds sometimes those of The Jazz Messengers. After a surprising excursion to the Latino genre (Eski Gûnler), the quintet delivers also some great renditions of a couple of standards (" I Wished on the Moon") on which the leader drops the piano and picks the tenor sax instead. His piano sounds once again mesmerizing on the ballad "Rihtim Caddesi". The guitar, when it's not currently playing around with some countermelodies with the trumpet or taking over the role of the soloist from time to time, supports discretely the bass. Imer Demirer shines particularly during his trumpet solos. His influences like Claudio Roditi become very clear, especially during the ultra-quick trills at the end of his phrases ("Polonya") and his play with the muted trumpet on the eponymous track.
With its changing interventions, this album offers each musician the opportunity to be a soloist and a creator of sounds at the same time. Backed by a very present bass sound, the quintet plays a quite traditional jazz but adds a very unique feeling and understanding of the genre, which becomes even more evident with Tuna Ötenel's saxophone play and the bright sound of the guitar on "Waltz '79". And finally, by listening to the solo piano track "Imbat", one understands the impressive extend of Tuna Ötenel's whole creativity.
The recording is like a little Real Book with rather long songs that combine intimism and brilliancy, nonchalance and electricity, blues and bop. The musical adventure of the quintet certainly deserved a bigger audience. The disc was published in 2005 but was only recently distributed in France. Tuna Ötenel, a jazzman not sufficiently known in France, and his groups are today still praising and playing jazz music with respect and freshness, just like if some shores of the Hudson would flow into the Bosporus straits.
Line-Up
Tuna Ötenel, piano, saxophone
Imer Demirer, trumpet
Neset Ruacan, guitar
Kürsat And, double bass
Ates Tezer,drums