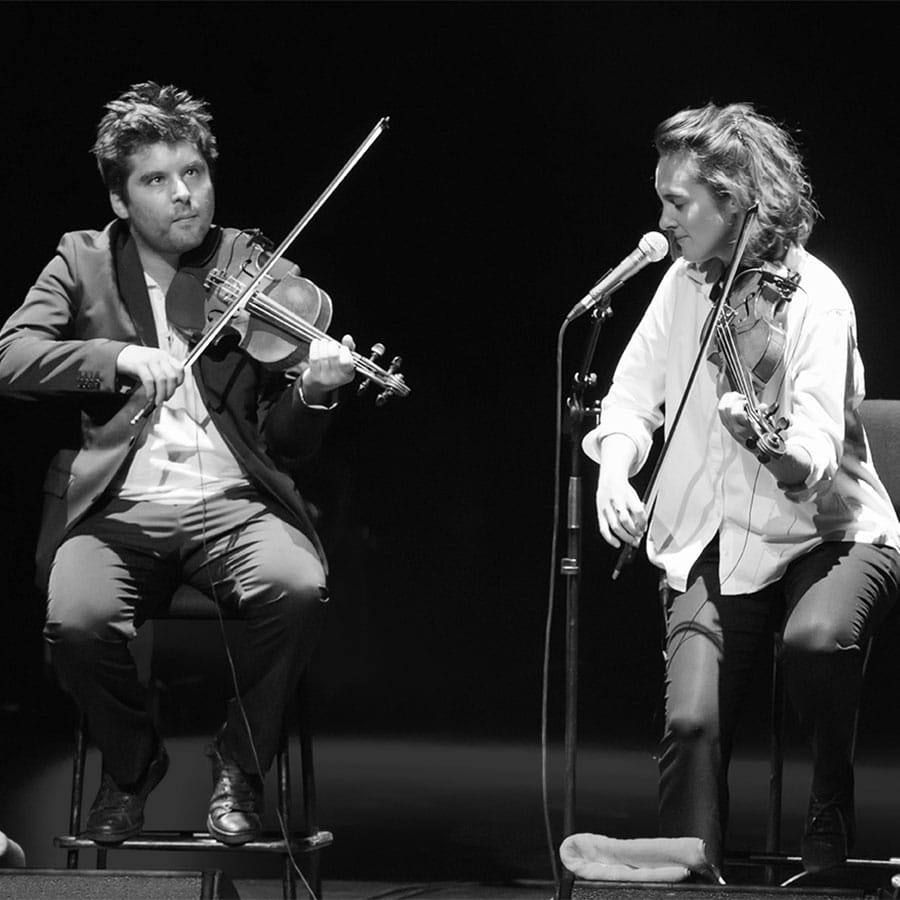 A touching moment of Jazz, took place at the "Théâtre La Piscine Châtenay-Malabry, Friday, May 18, 2018.
This beautiful concert in the form of a double tribute has the dimension of a virtual hand-over between Fiona Monbet and Mathias Lévy, two young musicians of the present and of the future, and their masters, Stéphane Grappelli and his successor Didier Lockwood, recently gone, whose own trajectory already materialized the continuity of the history of the jazz violin in France.
Awarded "Sacem young talent" three years in a row, Fiona Monbet attended the Didier Lockwood Music Center and garnered commendations in the media.
Multiplying the distinctions too, Mathias Levy did received from Didier Lockwood's hands the Grand Prix Stéphane Grappelli and exceeded the status of hope since the release in 2013 of his album "Playtime". Not happy enough to walk into the footsteps of their glorious predecessors, both have touched on different music areas by multiplying the most diverse experiences.
From this eclecticism came the success of this concert.
It is heartening to hear young musicians upholding a tradition with authenticity and spirit independence that already animated their masters. Thus, their inspired interpretation of Troublant Boléro, Django Reinhardt's play which they restore all the quintessence and beauty by a very personal approach, and their way of using sometimes their violins as percussive instruments, testify of their talent.
Even standards as I Got Rhythm or Minor Swing live under their fingers a second youth.
Double Bassist Diego Imbert and guitarist Adrien Moignard are among the finest French jazz and play a key role.
Their solo interventions and the unparalleled quality of their support, both solid and creative, contribute greatly to the success of the company while remaining a source of satisfaction for the listener.
This concert is both an insurance for the future and a rare moment of musical conviviality.