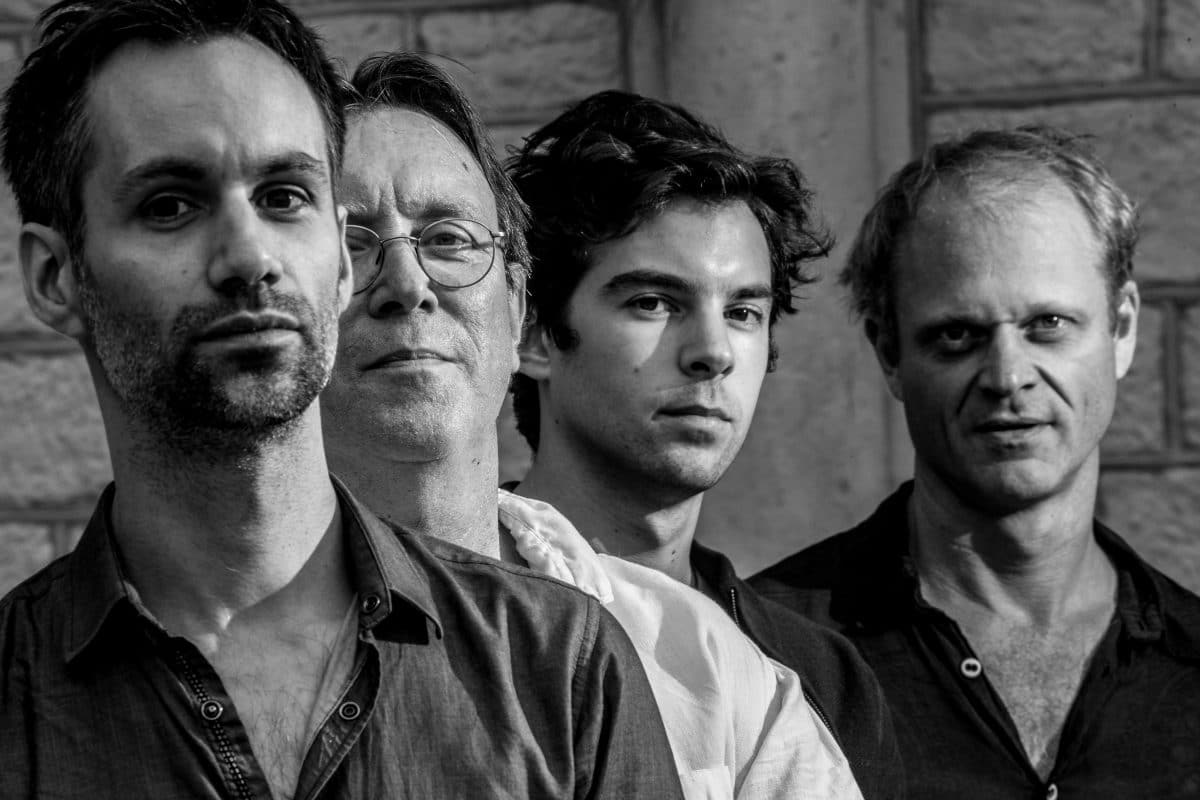 « Tom Thumb » is a composition of Wayne Shorter, whose best-known version is on Schizophrenia album, released in 1967.
Exclusive words for Couleurs Jazz, gathered from Matthieu Marthouret, about his album "Contrasts".
Discover Tom Thumb, BONUS title of the album premiere:
Matthieu Marthouret :
I discovered Wayne Shorter's music through recordings of Art Blakey Jazz Messengers, the second quintet of Miles Davis and of course through Weather Report…
I then listened to his series of albums as a leader for the legendary Blue Note label between 1964 and 1970 (Juju, Speak No Evil, Night Dreamer, The Soothsayer, Adam's Apple etc …) and for 20 years, I've always felt fun to listening to this  characteristic music of "Blue Note" and the acoustic modern jazz of the 60s, hard bop direct continuation of the previous decade
What I particularly like in these albums that became classics and again republished, is the brevity (Albums with often less than forty minutes, so you can easily listen to them, looping), the sound "live", characteristic of the great Rudy Van Gelder who just left us and gives a spontaneous side and "organic", the repertoire of original compositions inspired but all these records involving a "who's who" of modern jazz of the late twentieth century who were the "young lions" of that time (Herbie Hancock, McCoy Tyner, Lee Morgan, Freddie Hubbard, Tony Williams, Elvin Jones …)!
"Tom Thumb"  was first recorded on the album "The Soulman" by the pianist Bobby Timmons who had this nickname … Thirty years later, Greg Osby, surrounded by the jazz young generation of this period (Jason Moran, Nasheet Waits, Mark Shim …)records it on the Blue Note label, on the album New Directions.
There are also two versions of John Scofield, surrounded by Larry Goldings, Bill Stewart and Dennis Irwin (and thus probably recorded during the session that will give the album Hand Jive) published on two compilations in the late 1990s, on Blue Note label again!
We propose here a personal version where we took some liberties, particularly with respect to the original rhythm (here in a  7 times metric) …
Il a été enregistré au même moment que les 12 titres présents sur l'abum Contrasts (à paraître sur le Label We See Music), bien que nous ayons longtemps hésité, il ne figure pas sur la sélection finale car nous souhaitions proposer un album cohérent, qui s'écoute d'un trait et surtout pas trop long!
It was recorded at the same time as the 12 titles on the abum Contrasts (forthcoming on the Label We See Music), although we hesitated a lot, it is not in the final selection because we wanted to offer a coherent album listenable from one end to the other and especially not too long!
Three other bonus tracks and a remix are available on our Bandcamp page (when you buy the album in physical or digital HD).