Encore une soiré Spéciale dans le cadre du Festival Jazz à Saint-Germain-des-Prés, Paris !
Un concert en deux parties avec entracte à la Maison des Cultures du Monde – Paris, Samedi 30 mai – 20H30
Acte 1 :
Tingvall trio, le phénomène musical.
Ces dernières années, le Tingvall Trio a enchaîné les succès et s'est propulsé au plus haut niveau international, avec des compositions très personnelles flirtant avec la pop, créant un climat et un son immédiatement reconnaissables. En résumé, trois Echo Awards pour « Le groupe de jazz de l'année » et « Le concert de l'année » en Allemagne, quatre Jazz Awards respectivement pour la vente de plus de 10 000 disques pour leurs quatre albums : « Skagerrak », « Norr », « Vattensaga » et « Vagen ».
Le pianiste suédois Martin Tingvall, le contrebassiste cubain Omar Rodriguez Calvo et le batteur allemand Jürgen Spiegel aiment surprendre par leur énergie exubérante et la limpidité de leur musique. C'est la raison pour laquelle on les compare souvent au trio E.S.T. mais à la différence de ce dernier, le trio basé à Hambourg produit ses sonorités inimitables en mode exclusivement acoustique.
Pour leur nouvel album « Beat », les compositions d'une beauté renversante, toutes issues de la plume de Martin Tingvall, alternent avec des titres à l'énergie fougueuse, où le jazz et le rock sont intimement liés.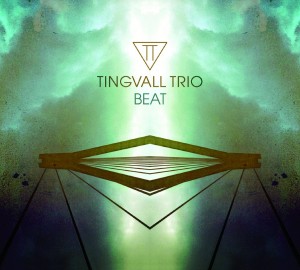 Omar Rodriguez a élargi son spectre sonore en jouant à l'archet tandis que Jürgen Spiegel a complété sa palette rythmique en introduisant de multiples percussions insolites allant du washboard aux cadres de tableaux… Tingvall trio nous plonge dans un décor sonore qui nous renvoie à des paysages de la Scandinavie dans la brume et le brouillard où l'on devine l'énergie du déferlement des vagues sur le rivage.
Restez attentifs à ces ambassadeurs incroyablement fusionnels du jazz européen…
Martin Tingvall : piano / Omar Rodriguez Calvo : contrebasse / Jürgen Spegel : batterie.
Acte 2 :
Jean-Pierre Como invite Stéphane Guillaume et un quatuor à cordes, « Poésie de l'instant »
Figure singulière et incontournable de la scène jazz française et européenne, le pianiste et compositeur Jean-Pierre Como présente pour les 15 ans du Festival une création exclusive mêlant musique classique et jazz. Fidèle à sa perception romantique de la musique, il nous entraîne dans un voyage musical autour d'une forme qu'il affectionne tout particulièrement, la sicilienne, et compose une véritable ode à la mélodie à travers le temps.
Jean-Pierre Como a choisi de faire appel au lyrisme du saxophoniste Stéphane Guillaume, musicien remarquable et remarqué sur la scène jazz française et européenne, qui se distingue également par sa culture et son intérêt pour la musique classique.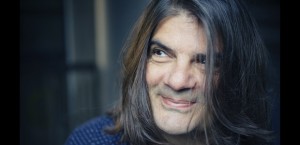 Jean-Pierre Como  – © Jean-Baptiste Millot
Séduit par la sensibilité et la profondeur poétique du violoniste Christian Brière depuis le projet « L'Âme Sœur » (composé et enregistré en 2006), il lui confie le soin de réunir le quatuor à cordes formé pour l'occasion, avec Richard Schmoucler, violon, Claudine Legras, alto et Jean-Claude Auclin, violoncelle. « L'Âme Soeur » avait en effet marqué de manière éclatante l'intérêt de Jean-Pierre Como pour la musique classique comme source d'inspiration.
Il poursuit sur cette voie intérieure et profonde avec ce nouveau projet conçu selon une forme plus singulière, plus intime. L'orchestration de cette nouvelle histoire revient à Michèle Penniello, qui a mis en scène avec talent le lien entre les trois protagonistes : le pianiste, le saxophoniste et le quatuor à cordes.
Une soirée qui illustre cette belle formule d'Oscar Wilde : « La musique met l'âme en harmonie avec tout ce qui existe ».
Jean-Pierre Como : piano / Stéphane Guillaume : saxophone.
Quatuor à cordes :
Christian Brière : violon / Richard Schmoucler : violon / Claudine Legras : alto / Jean-Claude Auclin : violoncelle.
Source : http://festivaljazzsaintgermainparis.com
________________
Once again, a Special evening at  the  Festival Jazz à Saint-Germain-des-Prés, Paris !
A concert in two acts, with an intermission at la Maison des Cultures du Monde – Paris,
Saturday May 30 – 8:30 PM 
Tingvall trio, The musical phenomenon
Within the last few years, the Tingvall Trio reached the highest internal level, with very personal compositions, flirting with pop music, and creating an atmosphere and a sound immediately recognizable. To summarize: three Echo Awards for "Jazz band of the year", and "Concert of the year" in Germany, four Jazz Award for selling more than 10.000 CDs respectively for their four albums: "Skagerrak", "Norr", "Vattensaga" and "Vagen".
The Swedish pianist Martin Tingvall, the Cuban double-bassist Omar Rodriguez Calvo, and the German drummer Jürgen Spiegel, love to surprise with their exuberant energy and the clarity of their music. That's the reason why they are often compared to E.S.T Trio. However, Tingvall Trio is based in Hamburg and produces those inimitable sounds exclusively in acoustic.
For their new album "Beat", the extremely beautiful compositions are all written by Martin Tingvall and are offering tones full of fiery energy where jazz and rock are mixed. Omar Rodriguez expends his sound spectrum by playing with a bow, while Jürgen Spiegel expends his rhythmic range by introducing unusual percussions such as washboard or even picture frames…
Tingvall Trio will let you explore a sound set reminding of Scandinavian landscapes where the fog and the waves on the shore are spectacularly energetic.
Stay tunes to these incredibly passionate European jazz ambassadors. This is the promise of a poetic and explosive concert you will remember for a long time.
Martin Tingvall: piano / Omar Rodriguez Calvo: doublebass / Jürgen Spegel: drums.
Jean-Pierre Como invites Stéphane Guillaume & a strings quartet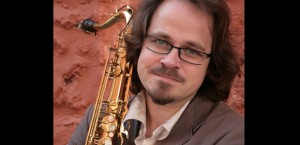 Stéphane Guillaume © Tristan Vinatier
As an emblematic figure of the French and European jazz scene, the pianist and composer Jean-Pierre Como is offering an exclusive creation for the Festival's 15th anniversary, mixing classical music and jazz. He will take you on a musical journey around a specific form that he particularly likes: "The Sicilian". In this way, he remains loyal to his romantic perception of music and composes true odes to melody over time.
Jean-Pierre Como chose to call upon the saxophonist Stéphane Guillaume's lyricism. This remarkable musician noticed on the French and European jazz scene is also distinguished by his culture and his interest in classical music. Jean-Pierre Como was also seduced by the violinist Christian Brière's sensibility and poetic depth. Since his project "L'âme soeur" ("The soul mate"), composed and recorded in 2006, he entrusted Christian Brière to reunite string quartet for the occasion with the violinist Richard Schmoucler , the viola player Claudine Legras, and the cellist Jean-Claude Auclin.
In fact "The soul mate" was the starting point of Jean-Pierre Como's interest for classical music as a source of inspiration. He's pursuing on his deep interior path with this new project conceived in a less usual and more intimate way. Michèle Penniello, who orchestrated this new story, reunited with talent, the pianist, the saxophonist, and the string quartet.
An evening that illustrates well this quote from Oscar Wild: "Music harmonizes the soul with everything else".
Jean-Pierre Como: piano / Stéphane Guillaume: saxophone.
Strings quartet: Christian Brière: violin / Richard Schmoucler: violin / Claudine Legras: alto / Jean-Claude Auclin: cello.
Source : http://festivaljazzsaintgermainparis.com