When ? Wednesday, May 27th 2015 at 9.30 pm
Where ? in la Maison des Océans – Paris
"Hard bop, my first love"
Since his first solo album in 1998, Kyle Eastwood didn't cease to reduce further the barriers of his personal universe, using his expertise to show his diversified musical taste.
In his new album "Time pieces", the double-bass player's tunes sound like the culmination of the work he started with the young and talented musicians who accompanied him.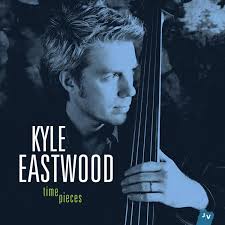 Except for now, a Cuban drummer has joined them, giving them an impeccable pulse. Around the quintet's compositions, that they often created together, you will also be able to discover Kyle Eastwood's self portrait. In fact, the covers he chose (Herbie Hancock and Horace Silver) are revealing his passion for lyrical hard bop from the 50s and 60s, and his reinterpretation around "Letters from Iwo Jima" confirms how important composing for films is for him. Kyle Eastwood comes back to the Festival to lead us to the heart of a modern and personal songbook of today's jazz with melody, elegance groove and a great maturity.
New album "Time pieces" (release April 21st, 2015 on Jazz Village).
_______________
Depuis son premier disque en tant que leader en 1998, Kyle Eastwood n'a cessé de repousser les frontières de son univers personnel en déclinant avec beaucoup de savoir-faire l'étendue de ses goûts musicaux.
"Timepieces", le nouvel album du contrebassiste, sonne comme l'aboutissement du travail entamé avec les jeunes et talentueux musiciens anglais qui l'accompagnent depuis trois albums, désormais rejoints par un batteur cubain qui leur insuffle une pulsation impeccable. Autour des compositions souvent collectives du quintet, le répertoire est aussi un autoportrait musical de Kyle Eastwood : les reprises choisies (Herbie Hancock et Horace Silver) révèlent sa passion pour le hard bop lyrique des années cinquante et soixante, et une relecture de son thème pour Letters from Iwo Jima confirme l'importance de son écriture pour le cinéma. Tout en élégance mélodique, en groove soutenu et avec une grande maturité, Kyle Eastwood revient au Festival nous plonger au cœur d'un songbook moderne et très personnel du jazz d'aujourd'hui.
(source : http://festivaljazzsaintgermainparis.com/event/kyle-eastwood-quintet/ )
Kyle Eastwood: electric & acoustic bass / Brandon Allen: tenor & soprano saxophone / Quentin Collins: trumpet, flugelhorn / Andrew Mc Cormack: piano / Chris Higginbottom: drums.