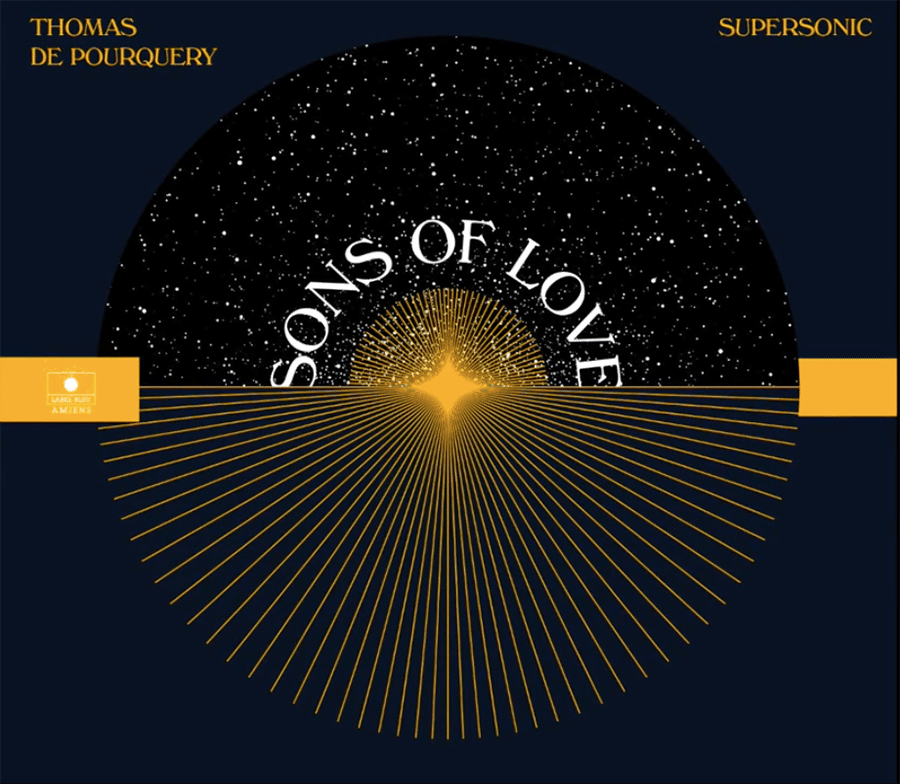 Thomas de Pourquery tells us the story of this new Supersonic :
After having lived such a beautiful story with the Supersonic and the first album, I did not plan to return to the studio to record a second one. I did not see myself writing music for this group that was born with the masterpieces of Sun Ra (I thought "Who am I, Thomas, to pass after this genius ?!"), neither do a "Play Sun Ra volume II"…
I almost came to the idea that the story would stop there … until that night of February 2016 during which I made this incredible dream!
I was a tiny flying mouse and found myself in the middle of Supersonic playing in a huge hangar. I could fly and go everywhere, almost touch the keys of the saxophone, coil on a cymbal, and then all of a sudden jump on the strings of the piano, it was crazy!
But what was even crazier was the sound and energy of what I heard. I was stunned, literally transported and for the first time hearing my beloved Edward, Laurent, Fabrice, Frederick and Arnaud with an outer ear.
I was aware beforehand that my group had an energy and alchemy of its own, but in this dream, Supersonic's DNA became a physical sensation, engraved in my flesh.
When I awoke, a door opened, wide open, it seemed to me as obvious: it was enough to write pretexts, or rather pre-texts, playgrounds for my five mates, in which we would invent the text, the narration, the discussions and the matter all together.
I only had to draw the frame. The egotic problem of the composer facing "his life, his work" and his blank page had miraculously disappeared!
The next month, blissful, I worked day and night, to write all these ideas, the trances and the melodies that arrived as if by magic; Inhabited only by the desire to make the group vibrate and sound, as we have done with so much happiness in the last three years, in concerts around the world.
This is how Volume 2 was born in the story of Supersonic, a bird from the divine Sun Ra's nest and who now goes flying: it is called  "Sons Of Love. »
NB: Thomas de Pourquery & Supersonic's first album was the "album of the year at the Victoires du Jazz 2014. It was "Hit" Couleurs Jazz.
Expected Release: 2017 March 3 at Label Bleu / L'Autre Distribution
Kick off concert  / 2017 April 25 / La Gaïté Lyrique / Paris