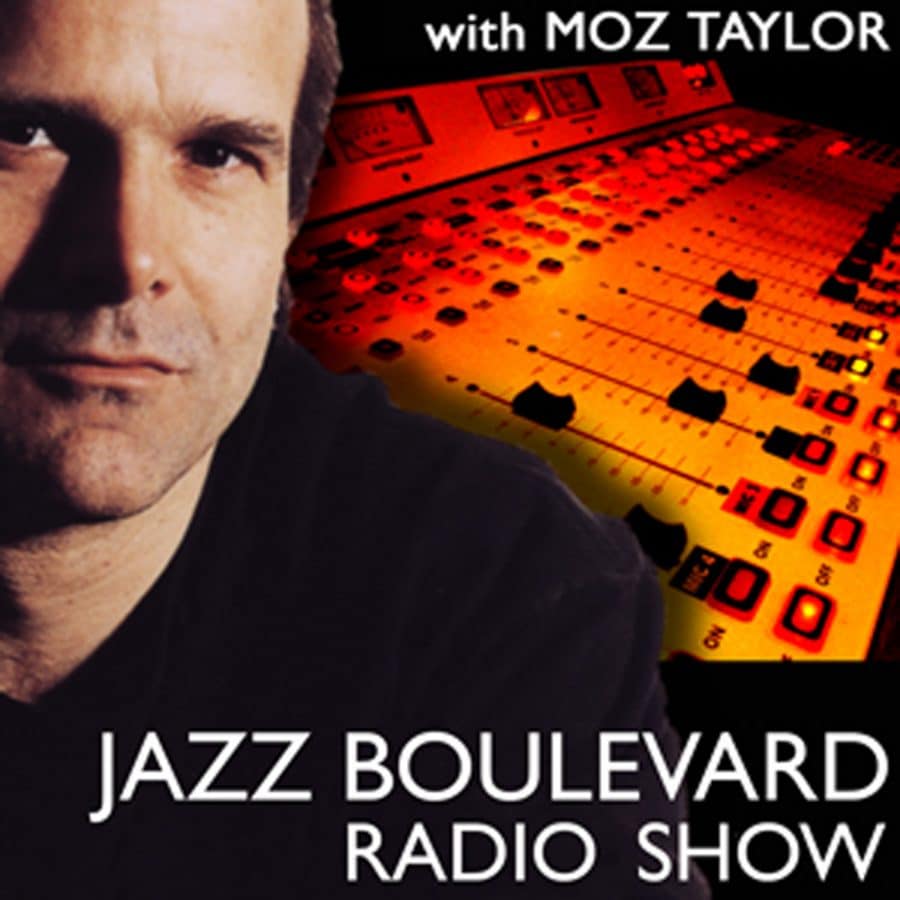 Over time, several jazz music radio broadcasts appeared for then disappearing from the radar screens. The presence of radio has always been for me something reassuring.
I usually spend several hours listening to music through the FM band. In the past, I felt uncomfortable for appreciating our jazz from Quebec. When I listened to it, I often felt that the selection did not fit with my taste. I was not stimulated to discover more what was made here. One day, my perception of the music changed forever because of a radiobroadcast different from all the others : the astonishing JAZZ BOULEVARD animated and produced by Moz Taylor.
From the scene of Quebec, I've heard and discovered good music from Frédéric Alarie, Alex Bellegarde, François Bourrassa, Michael Jerome Browne, Alain Caron, Jim Doxas, Vincent Gagnon, Ingrid Jensen, Christine Jensen, Oliver Jones, Yves Léveillé,  Mariane Trudel and many more…
Last year was its 10th anniversary. Next September, will be season 12 of the show.
This radio program dedicated to jazz music is broadcast each Friday at midnight on Radio Centre- Ville(102,3 FM) in Montréal. With a meticulous care, Taylor chooses the cream of the cream of the national and international jazz music.
Don't be surprised if each program, since 2012, begins with some japanese words.  Moz noticed that more than 25% of his followers came from Japan. On iTunes-Japan, there is a page called «New & Noteworthy». Here are listed the top podcasts. The Jazz Boulevard Radio Show is usually number two . With all the podcasts that exist on Earth and in Japan, it's a kind of miracle to see that.
How can we explain that ? Simply because (accoording to me) JAZZ BOULEVARD is a radio program with no advs but full of  real good music. Each program is a kind of an album. Each music goes well together. To be sure that I'm not weighted in favour of JAZZ BOULEVARD, I have listened a bunch of different jazz podcasts on the Web. I discovered some good ones, but never with the hight quality of JAZZ BOULEVARD. I 've heard some where the speaker just …speaks ; I've heard some with a lots of advs, I've heard some with bad music. I understand why I do come back to JAZZ BOULEVARD.
All JAZZ BOULEVARD radio programs are also available in podcast on the radio site and on iTunes. Then you can listen to them live or later, you will notice that the music chosen by Moz Taylor is stimulative and gives the taste to the music lovers to get new jazz albums. I am warning you that you will develop a happy addiction. I 'm sure that you will fall in love with some selection each week. I highly recommend this program!
Konbanwa to all the jazz lovers!
---
Links