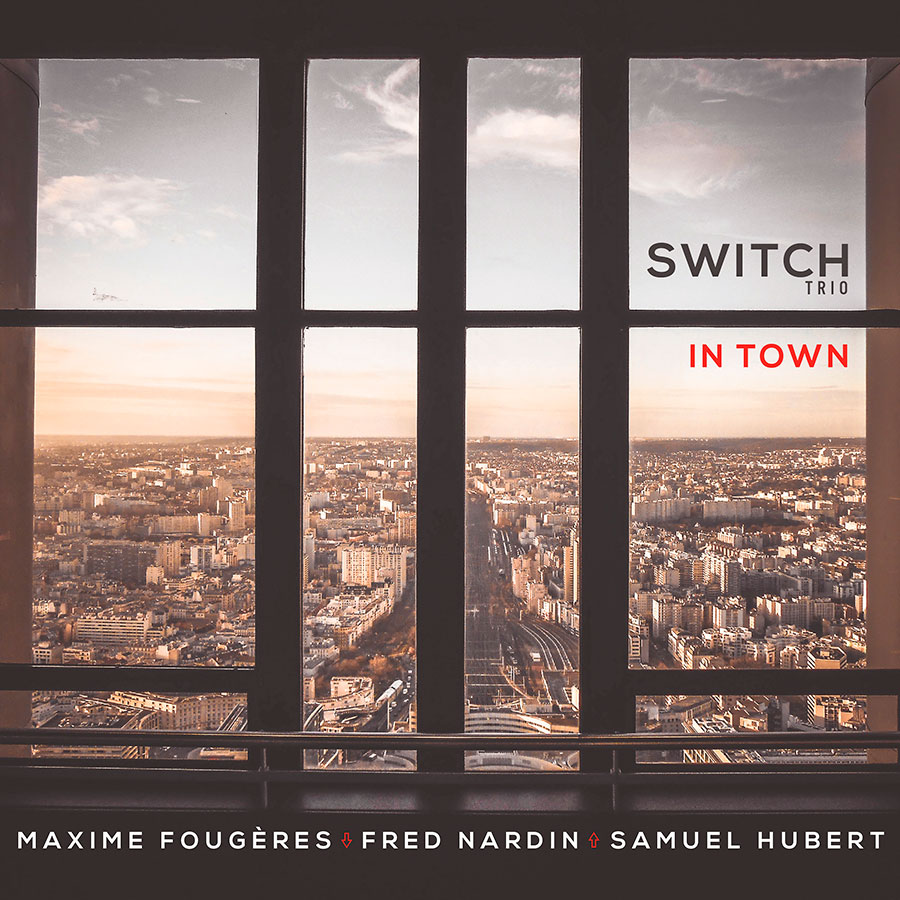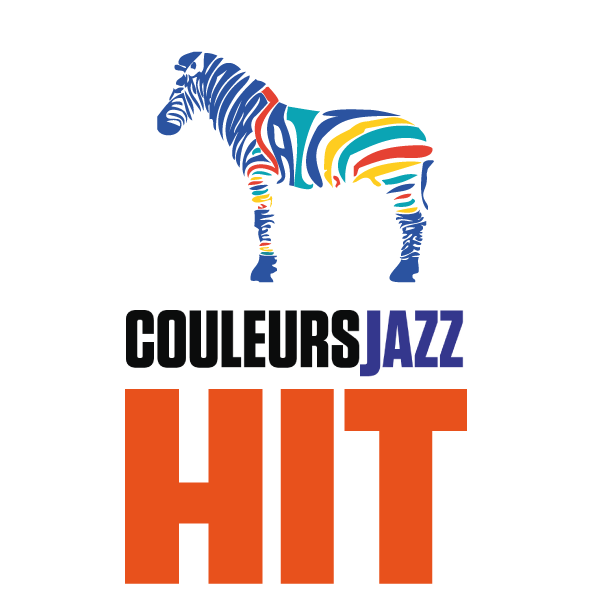 The Switch Trio, made up of pianist Fred Nardin, guitarist Maxime Fougères and bassist Samuel Hubert, was created nine years ago.
The three accomplices were inspired by illustrious predecessors who had taken the piano-guitar-double bass formula to a high level of perfection. Let us quote the trios created by Art Tatum (p), Tiny Grimes (g) and Slam Stewart (b), by Ahmad Jamal (p), Ray Crawford (g) and Eddie Calhoun (b) and by Oscar Peterson (p), Herb Ellis (g) and Ray Brown (b). All took as a model the famous trio formed by Nat King Cole, Johnny Moore (g) and Wesley Prince (b) which will give its letters of nobility to the genre. Ray Charles who will join forces with G. D. McKee (l) and Milton Garrett (b) to set up the Maxin trio, will not forget the lesson.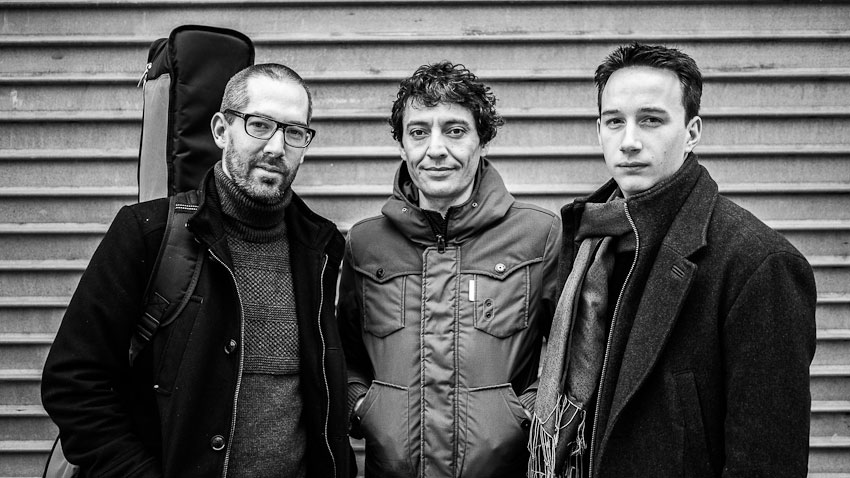 Practicing a formula so richly illustrated by references of this caliber therefore requires having experienced musicians, masters of their art and capable of expressing themselves without flaunting their virtuosity by listening to others.
The balance thus achieved, which melts in an intimate osmosis, so difficult to obtain, the three melodic paths, then carries with it the final success of the project.
This is what the subtle interlacing of lines expressed by guitar, piano and double bass delivers to us in standards (Out Of Past, Blue Tempo, Take The A Train) or through a composition by Fred Nardin whose the title (Don't Forget The Blues) sounds like a declaration of faith. Firmly anchored in tradition and resolutely modern, this music of the right measure, both spontaneous and elaborate, releases a breath that gives it an intimate charm.It is therefore precious to us.
Line Up :
Fred Nardin (piano),
Maxime Fougères (guitar),
Samuel Hubert (double bass).
Recorded on 8, 9, 10 julyt 2017 in studio Home Amelot.
Label Jazzfamily JF067
Release date: 6 novembre 2020
ReleaseConcert at Duc des Lombards,  December 10 2020. If so….
©Photos Philippe Polo