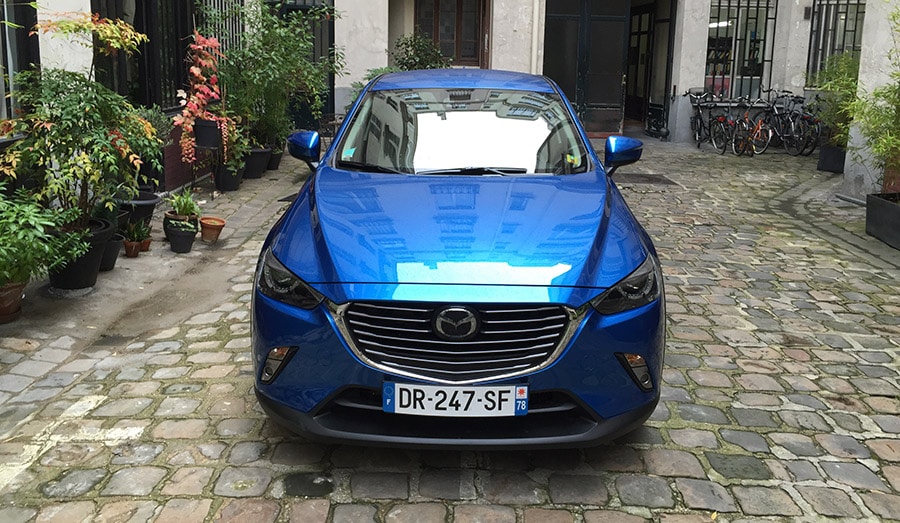 With its flowing lines, the modern style of this new SUV combines dynamism and a sense of security. The elegant forms mask a range of sophisticated equipment, such as rearview camera and various sensors and radars for security and comfort on board.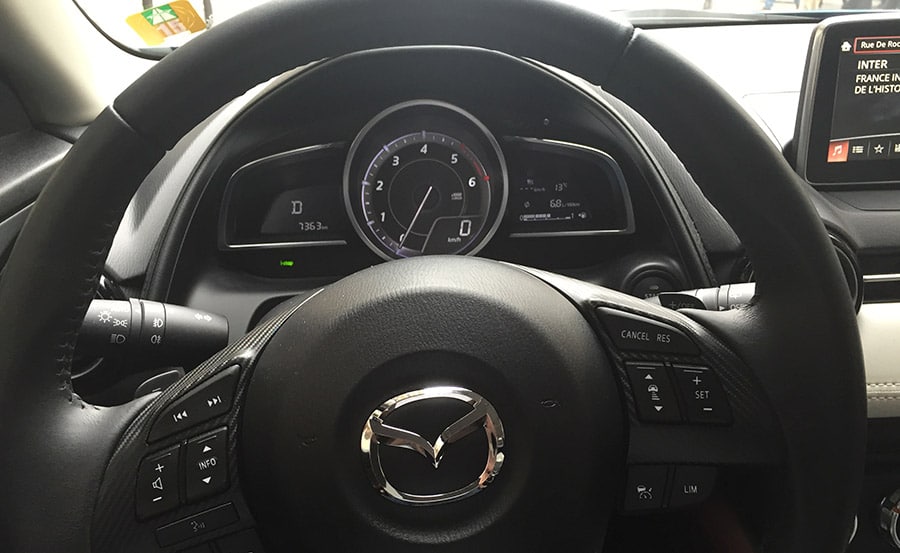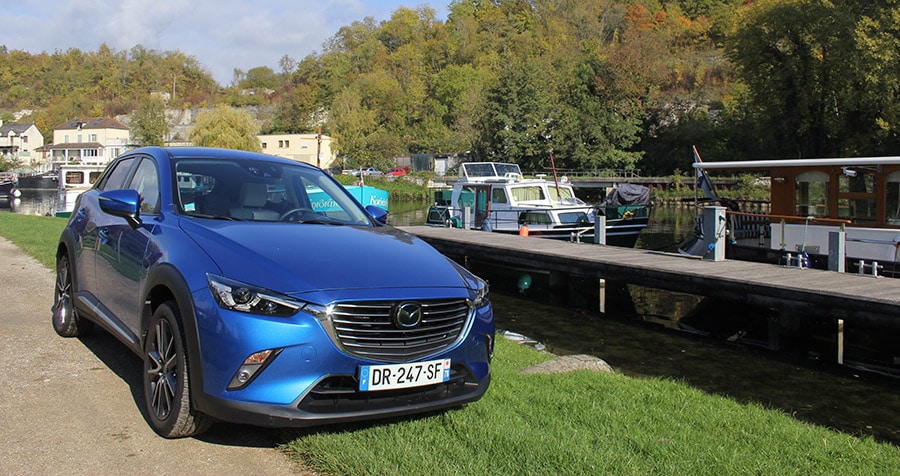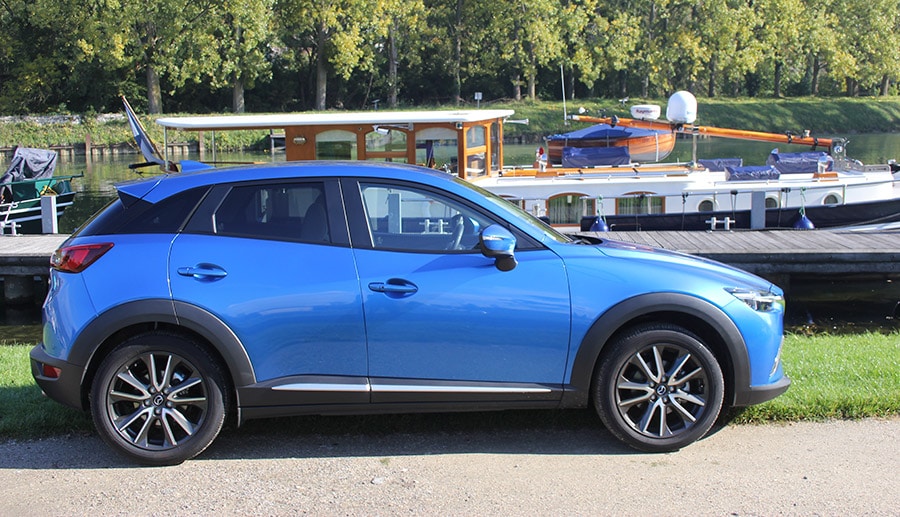 The interior space combines driving pleasure, comfort and ergonomics: amenities usually found in higher category models. Finish and choice of materials ensure a high-quality feel.
Road handling is excellent. Different engine settings and propulsion are available. They all have the advantage of the new SKYACTIV technology, deployed on all the new Mazdas, providing performance and fuel efficiency.
The automatic SKYACTIV-Drive six-speed transmission delivers the connective feel of a manual transmission, ensuring remarkably flexible acceleration from the minute you start up.
The assistance systems are comprehensive and effective: the adaptive cruise control and distance evaluation support system control the speed and distance of the car in relation to the vehicles ahead, acting on the accelerator and brakes, to maintain a predefined safety distance.
The CX-3 also has a front obstacle detection system, a smart braking system that uses radar, a camera and a blind-spot monitoring system, and a lane departure alert. At night, an automatic headlight-managing system uses a camera to monitor the headlights of oncoming vehicles and the tail lights of those ahead, automatically switching from high beam to low beam to avoid blinding other motorists.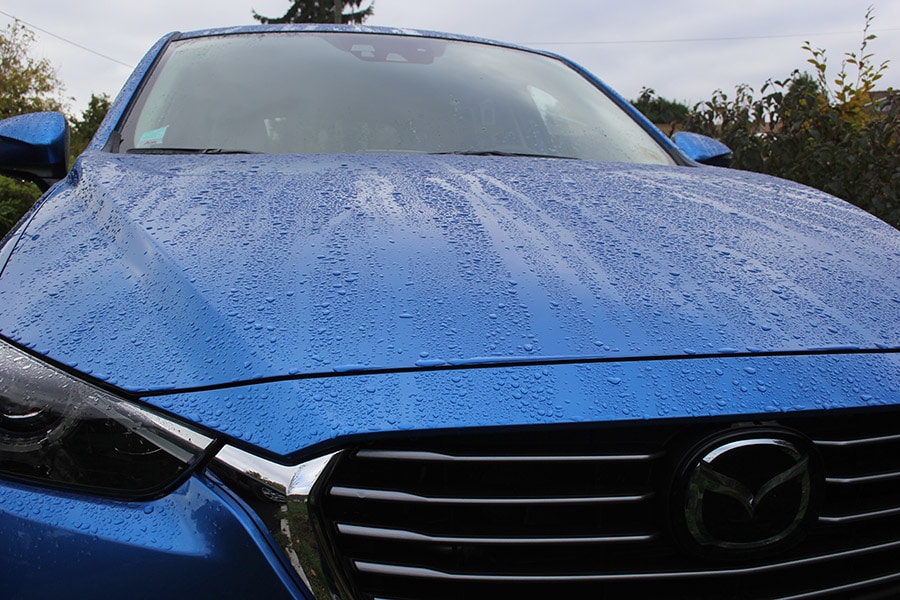 The head-up display system permanently shows the most important driving data: speed, direction, active safety warnings in real time. The 7" touch screen on the dashboard provides easy access to GPS and audio information.
All the requirements for your pleasure in driving and listening to jazz!
The cutting-edge MZD-Connect system allows easy secure internet access. The Bluetooth connection lets you hook up your smartphone and instantly use all the functions of this crucial extension of our hands and minds.
The BOSE audio system with 7 speakers, developed specifically for this model, consists of two tweeters on both sides of the dashboard, a medium 165 mm speaker in each front door, an 8-channel 236 W amplifier, a medium speaker of 135 mm in each rear door, a woofer and a 10 liter subwoofer (in the spare wheel).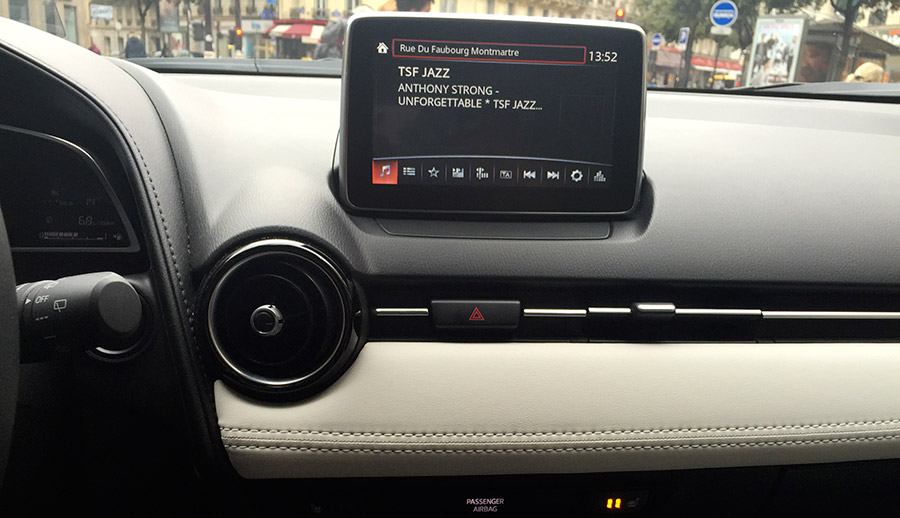 Price (in France) of this model with all the options: around € 31,000