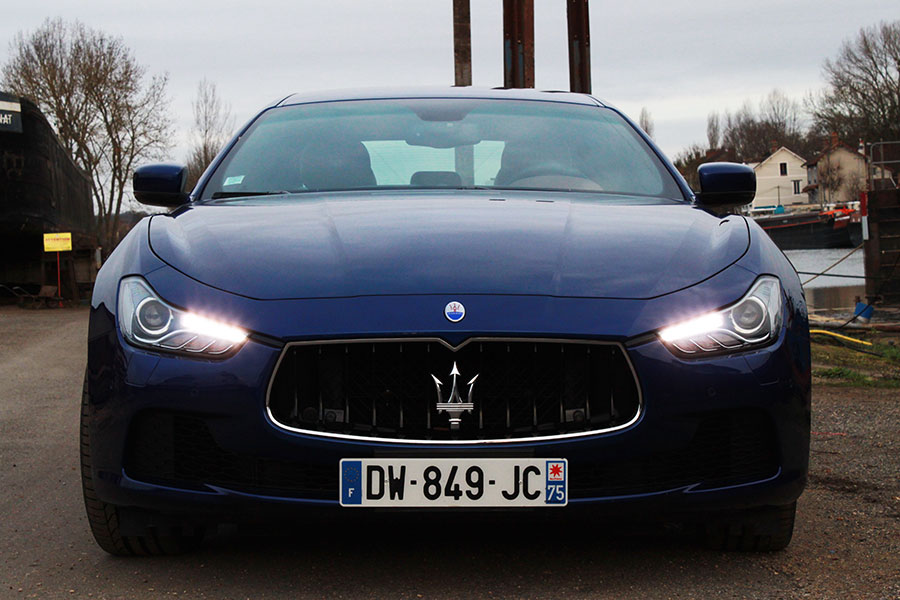 MASERATI GHIBLI ERMENEGILDO ZEGNA EDITION
The Italian chic.
The Maserati Ghibli is a perfect example of Italian design, combining sleek and athletic form with real mechanical prowess. It also offers all the luxury for which Maserati is recognized worldwide.
The version "Zegna", which was loaned for our test allowed us to appreciate the combination of leather and silk: a tobacco-colored leather, combined with anthracite gray silk. This silk coating on the seats and door panels is enhanced with contrast color stitching. Pure Italian style.
This pack available on the entire Ghibli range was offered in a blue Ghibli sedan, equipped with a V6 3 liter diesel 275 hp for sporting many unique features supported by very precise wheel drive. True luxury!
Maximum Speed : 250 km/h
Acceleration 0-100 km/h: 6.3 sec
Price (in France) : from 68.000 €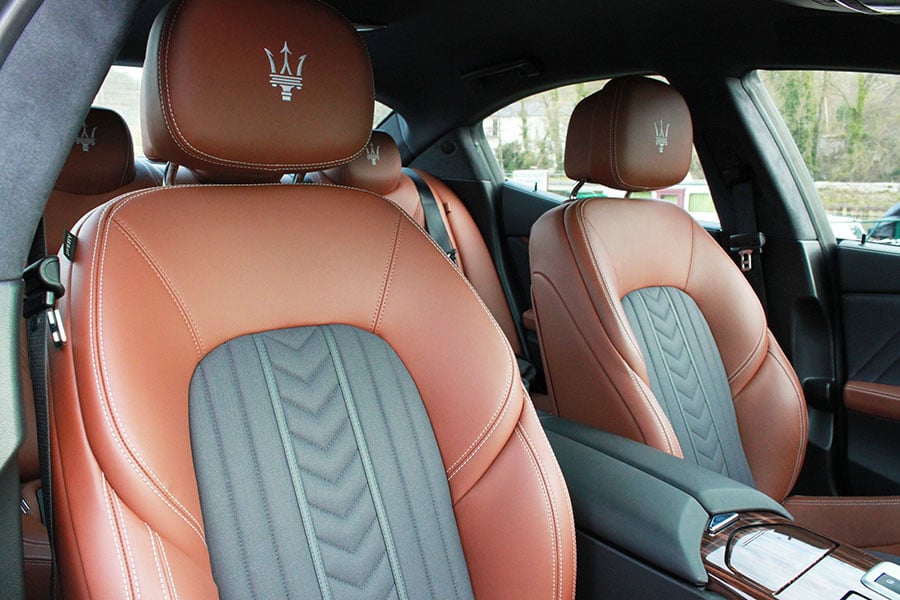 Dix haut-parleurs équipent l'habitacle, le système reproduit un son pur à 360 degrés qui est appréciable depuis n'importe quelle place à l'intérieur du véhicule.
And what about the sound in the cockpit?
Our model was equipped with the Harman Kardon audio system.
Designed for music lovers looking for power and dynamics. This premium Harman Kardon audio system allows the Maserati Ghibli to reach heights in audio perfection.
Ten speakers fitted to the vehicle, the system reproduces a pure 360 degrees sound, which is great from any place inside the vehicle.
A specific, high performance subwoofer easily handles low frequencies, while midrange speakers and tweeters ensure that the presence of each instrument's sound is perfect in this virtual concert platform.
Ideal for listening to our play-list "On the Road Again … Highway 1"