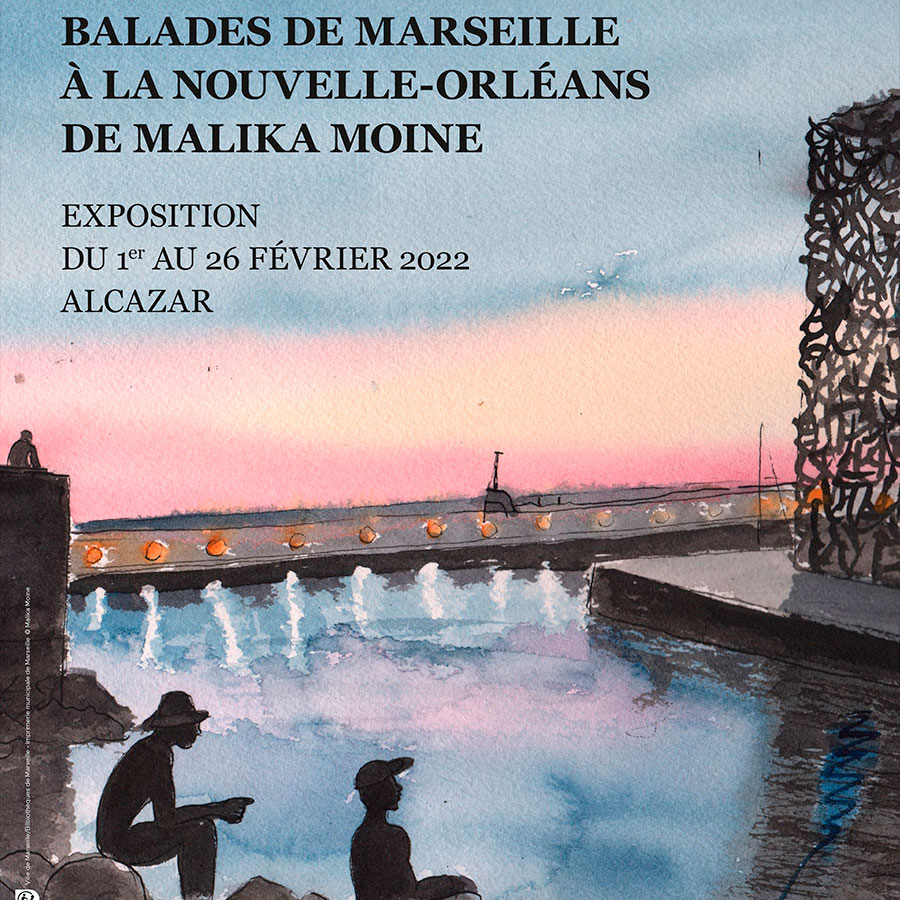 The Alcazar library in Marseille hosts until February 26, 2022 a selection of watercolors and drawings that the artist Malika Moine brought back from a trip to New Orleans, a city where music is omnipresent. An exhibition that can be prolonged at home with the joyful book gathering her colorful works!
For 20 years, the Marseilles-based illustrator Malika Moine has been taking her brushes, pencils and watercolors all over the city, sketching scenes taken from life. Bars and restaurants, characters and situations observed in the street, landscapes, sea and boats, of which she has published a series of books. She also produces "drawn reports", according to her expression, on social issues: thus "The slums in Marseille" in 1994 or "Migrants in Ventimiglia" in 2015, published in the magazine press.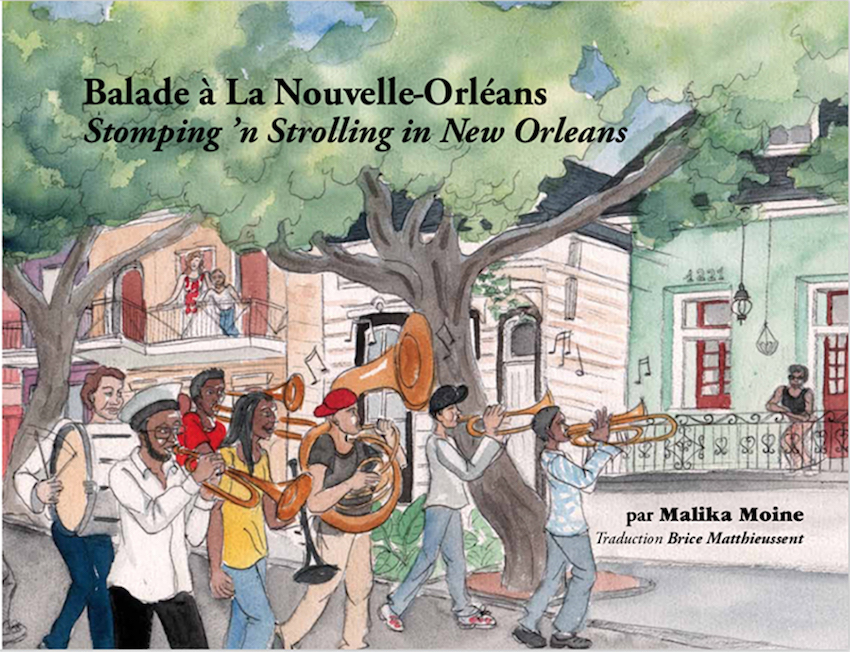 But the artist is passionate about music and live shows: "I started drawing in bars and concert halls," she confides. She thus "drew" music festivals and artistic events such as Bab el Med (a world music festival, now defunct), the De Vives Voix festival, or the Cirque Plume.
From a trip to New Orleans in 2018, she brought back dozens of drawings, watercolors and paintings, mostly scenes taken on the spot as usual, in the many places where music is lived in this city-cradle of jazz: bars and jazz clubs, but also street gatherings.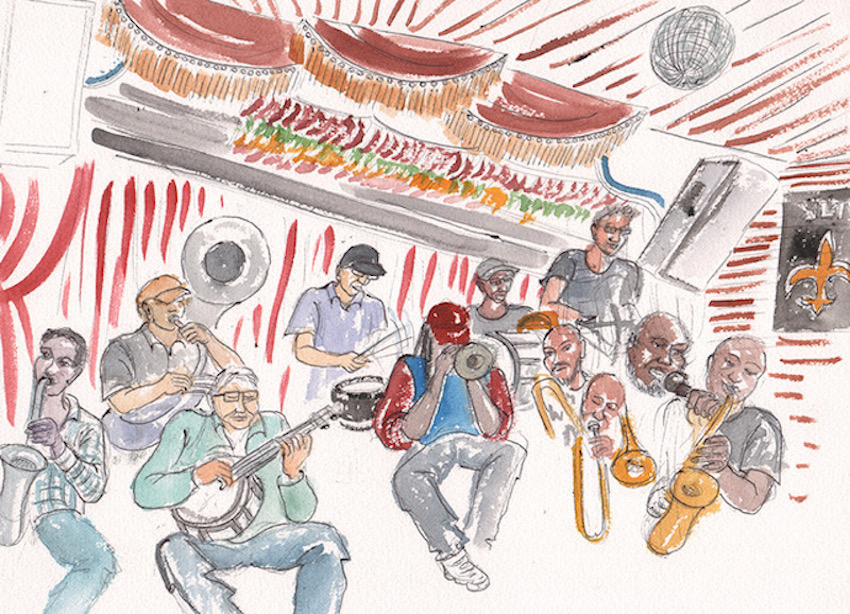 All in all, a colorful and joyful exhibition in the image of the jazz that is created there, and a book that will be a pleasure to offer or to give oneself, embellished with the words of Phil G, Malika's literary accomplice, who illustrates with his aphorisms and humorous thoughts the artist's books.
Exhibition « Balades de Marseille à la Nouvelle-Orléans, de Malika Moine », at the Library : Bibliothèque de l'Alcazar, in Marseille, until February 26, 2022, froid Tuesday to Saturday (1:00pm to 6:00pm), Free entrance. 
And bilingual book « Balade à la Nouvelle Orléans/ Stomping n'Strolling in New Orleans »,  Malika Moine, that you can get in Marseille bookshops or on the artist site: 
malikamoine.org

NB: Within the exhibition, the Music Space of the Library proposes a selection of records chosen by the artist. 
Image Header : a detail of the drawing "The-New-Orleans-Jazz-Vipers-in-la-Maison"
Translated with www.DeepL.com/Translator (free version)