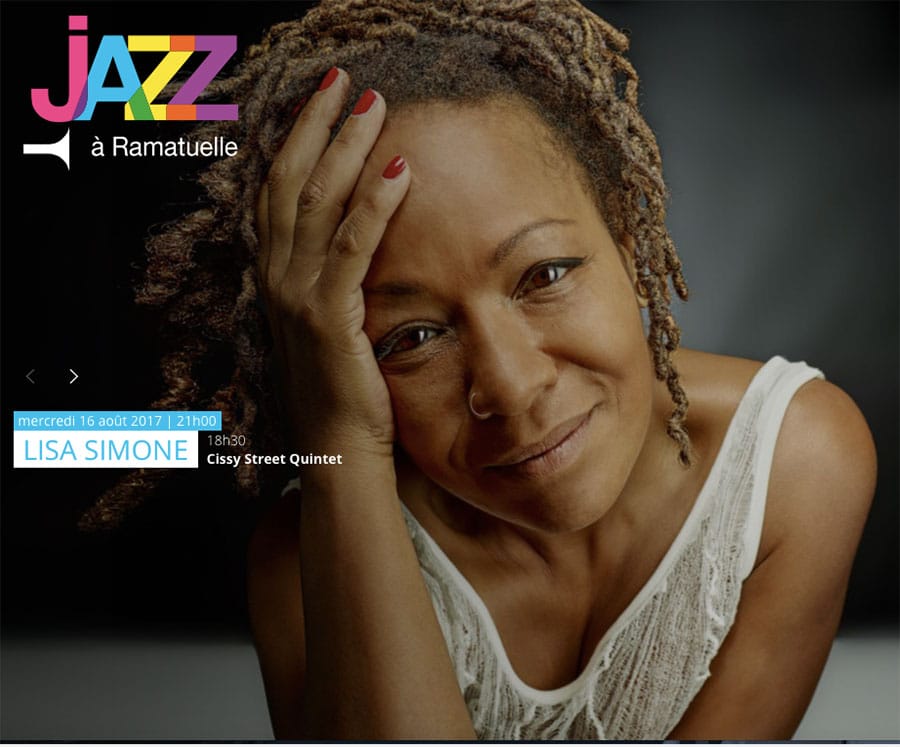 The story of Mrs. Lisa Simone is the story of a woman who made her name in just a few years.
Previously, she lived several very rich lives, first as Nina's daughter, then through multiple experiences, many trades, meetings. Today the real meeting was made with the audience that comes out of each of her concerts totally seduced, under the spell. The buzz then starts, attention and sympathy grow. Success is there.
The other recent decisive meeting is the guitarist Hervé Samb, with whom harmony, understanding, the current pass immediately and naturally.
Hervé Samb, takes the artistic direction of the last project "My World" which will be widely interpreted in Ramatuelle Théâtre de Verdure.
The man, as virtuous as generous, open to the world and the diversity of his sounds, integrates and mixes with talent, Jazz, African rhythms, blues, rock.
Rhythmically, the other two protagonists, Reggie Washington, bass guitar and double bass and Sonny Troupé on drums complete this dream quartet.
At 53, Lisa Simone is serene. She sings to tell us about the happiness of living simply.
Jazz in Ramatuelle, which knows how to spoil its festival-goers, offers you in the first part, another exceptional concert: Gauthier TOUX Trio.
Gauthier Toux, Piano
Kenneth Dhal Knudsen, Double bass
Maxence Sibille, Drums