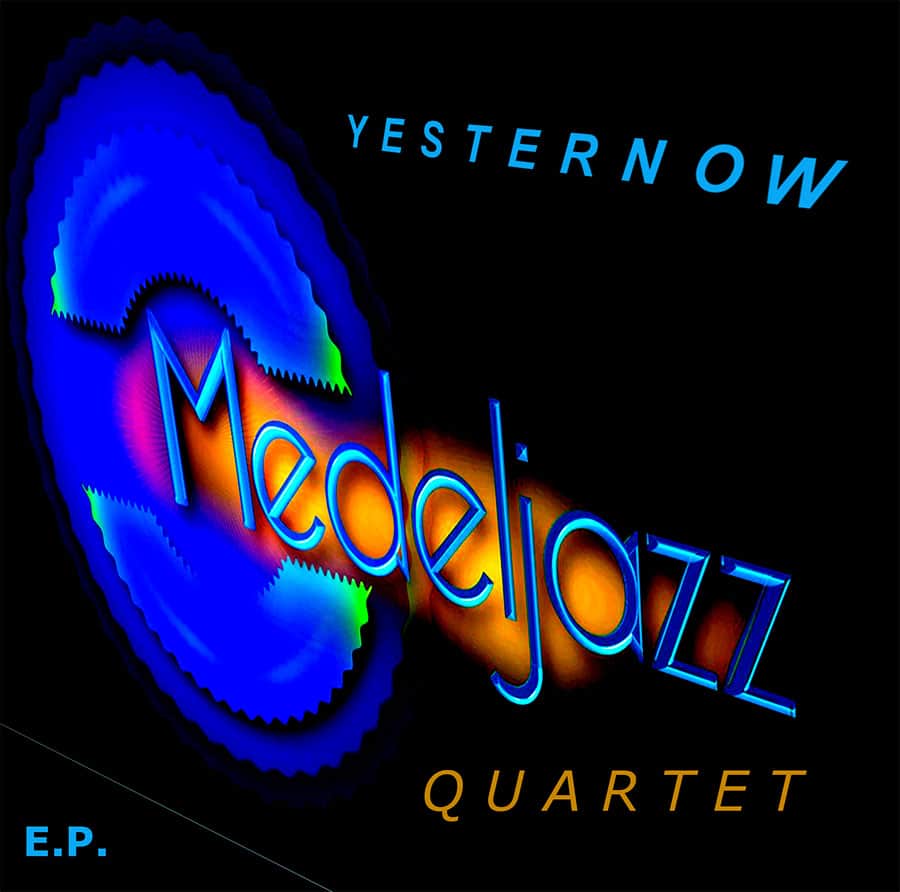 "A modern Jazz cocktail infused with tradition" says Laurent Medelgi
The illegitimate would-be child born of Pat Metheny, Martino and Kenny Burrell, composer and guitarist Laurent Medelgi leads the Medeljazz Quartet with brand new compositions in the Extended Play offering Yesternow. This musical offering his an admission of his own diverse influences from the Guitar Greats (Grant Green, Wes Montgomery, Tal Farlow, etc) to the Jazz "rebells" (Kurt Rosenwinkel, Mike Moreno, Johnnathan Kresiberg, etc)
The voluntary choice in utilizing only Hammond Organ and Fender Rhodes sounds on keys brilliantly held by Nicolas Fabre only reinforces a sonic endeavor of ultra personal flavor and off the beaten track often worn out by shameless boppers.
Actually inspired by more than 10 years in New York playing Jazz, Elisabeth Keledjian on drums with her accomplice Sergio Turetta on upright bass, draws a strong meandering beat which is sometimes ECM-ish. Meanwhile, the melodies span several decades of the Jazz idiom leaving the listener captivated by how fresh and fiery the sound of the Medeljazz remains."
Showcase at "Electrons Libres"
59 Rivoli 75001 – PARIS
Sunday December 18th – 05:00PM
Free Entrance.