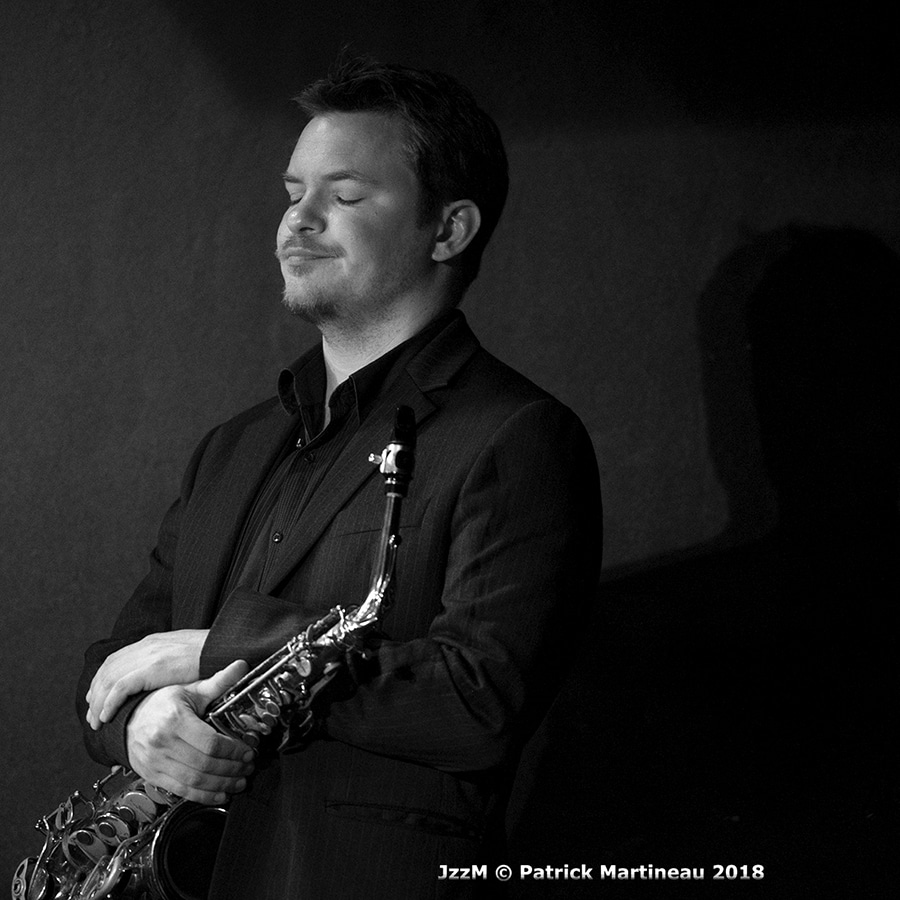 Saxophonist Baptiste Herbin, who has just released his 3rd album "Dreams and Connections" a Hit Couleurs Jazz, tells us about the musicians and albums that influenced him by tightening his memories of the childhood period, where many of things are drawing, in fact.
After Patrice Blanc-Francard who unveiled his Dictionnaire Amoureux du Jazz playlist, we continue sharing and transmiting, with a young but already confirmed talent…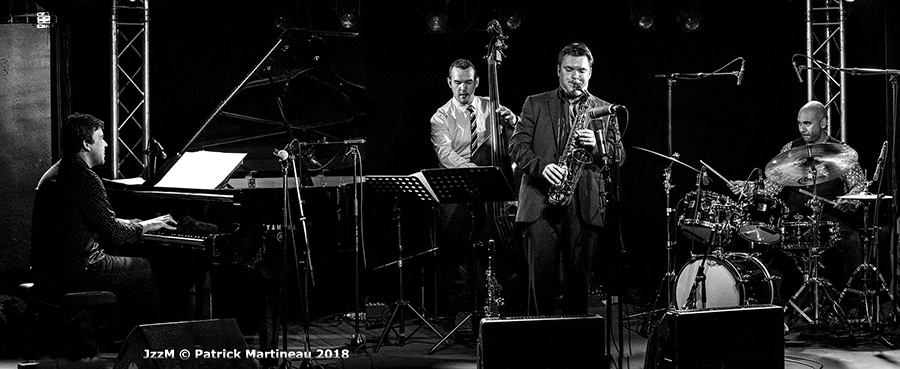 Baptiste Herbin :
« Les trois premiers albums de jazz qui m'ont le plus influencé m'ont été offerts par mon frère au début de mes études de saxophoniste. Il s'agissait d'abord de Charlie Parker, « Dial Sessions », de Nathan Davis avec « Happy Girl », et de Maceo Parker avec l'album « US ». Mon frère avait très bien choisi ce dernier, puisqu'il s'agit du premier disque sous le nom de Maceo, qu'il a enregistré avec les JB's en 1974 avec deux titres dans lesquels apparaît James Brown.
Nathan Davis m'a fait découvrir le jazz modal et l'art du ténor, avec l'exceptionnel Kenny Clarke à la batterie et Woody Shaw à la trompette entre autres… Ce saxophoniste très mélodique avait notamment joué un temps avec les Jazz Messengers d'Art Blakey. Il est décédé tout récemment, il y a deux semaine, le 8 avril 2018.
Cette compilation des « Dial Sessions » de Charlie Parker fait partie de la base de mes influences. La version déchirante de « Lover Man », de « Night in Tunísia » , « Yardbird suite », « Scrapple from the Apple »… les plus grands tubes de Parker sont intégrés dans ce coffret. C'est aussi dans cette compilation que je trouve que Charlie a le meilleur son d'alto de l'univers.
Ma mère écoutant les Beatles depuis ma tendre enfance, et mon père de l'opéra et de la musique classique, nous écoutions peu de Jazz à la maison, hormis quelques cassettes dans la voiture qui ont marqué mon enfance…
À plus d'un titre, cette première cassette qui s'appelait « La Route des Jazz » était une compilation où l'on retrouvait Louis Armstrong, Duke Ellington, John Coltrane, Billy Holiday, etc.… La version de « Cabaret » de Louis Amstrong était l'hymne de mon enfance.
La version de « Cabaret » de Louis Amstrong était l'hymne de mon enfance
Je dirais également de Louis Amstrong : Dieu ? …C'est lui !
Il a toujours aujourd'hui cette aura, cette grande puissance, sa musique sera toujours présente. Après quelques recherches j'ai réalisé que « Cabaret » était avec « What a Wonderfull World » un album de deux titres issus d'un film du même nom : Cabaret.
Dans cette compilation en cassette, faisait partie aussi ce morceau magnifique : « In a Sentimental Mood », interprété par Coltrane et Ellington, un chef-d'œuvre !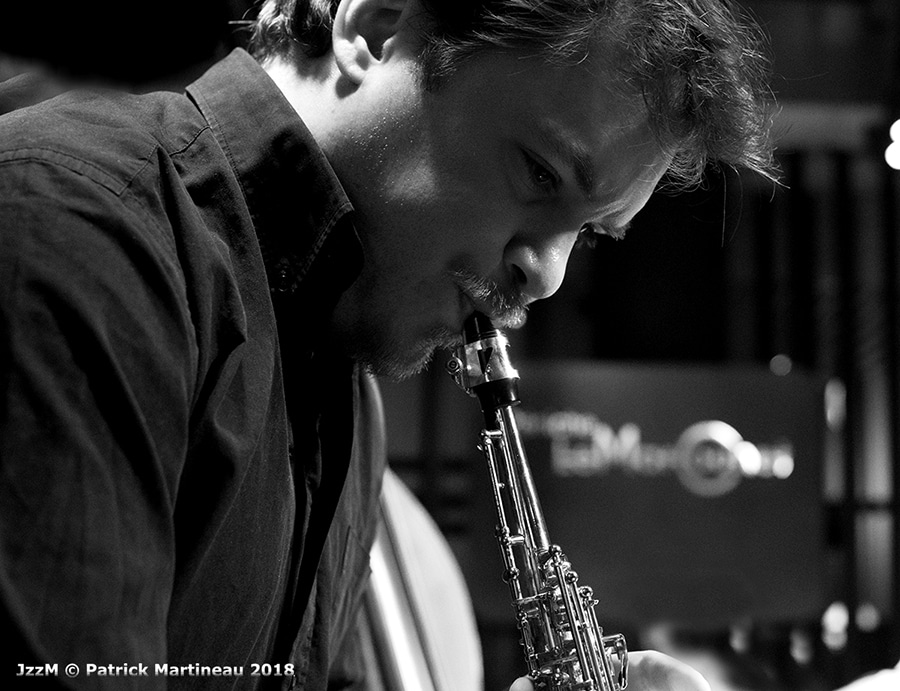 L'album que j'ai sans doute écouté le plus pendant mes années de lycée, ça doit être « Milestones » de Miles Davis. J'essayais de chanter les solos de tous ces grands musiciens, et je me souviens avoir relevé sur certains titres, les solos de Miles, Cannonball et Coltrane. C'est aussi avec la version de « Straight no Chaser » de Monk, que j'ai réalisé vraiment ce qu'était le blues joué par des grands jazzmen, et ce qu'on pouvait en faire.
Mon frère m'avait fait découvrir aussi Marcus Roberts, ce pianiste américain aveugle toujours en activité, un phénomène incroyable. Cette version de « Rhapsody in Blue » avec le Lincoln Center est juste incroyable. Je la réécoute très régulièrement depuis une quinzaine d'années. La meilleure version à mon avis de « Rhapsody in Blue » ! Il m'est impossible d'en écouter une autre.
Lorsque je me suis installé à Paris, je me suis intéressé de près au jazz de la West Coast : Paul Desmond, Lee konitz, Chet Baker, Gerry Mulligan, Art Pepper…
Ce disque « Playboys », et peut-être mon favori en matière de West Coast.
J'avais relevé une partie des arrangement de Jimmy Heath, il m'arrive de les jouer en concert quelques fois…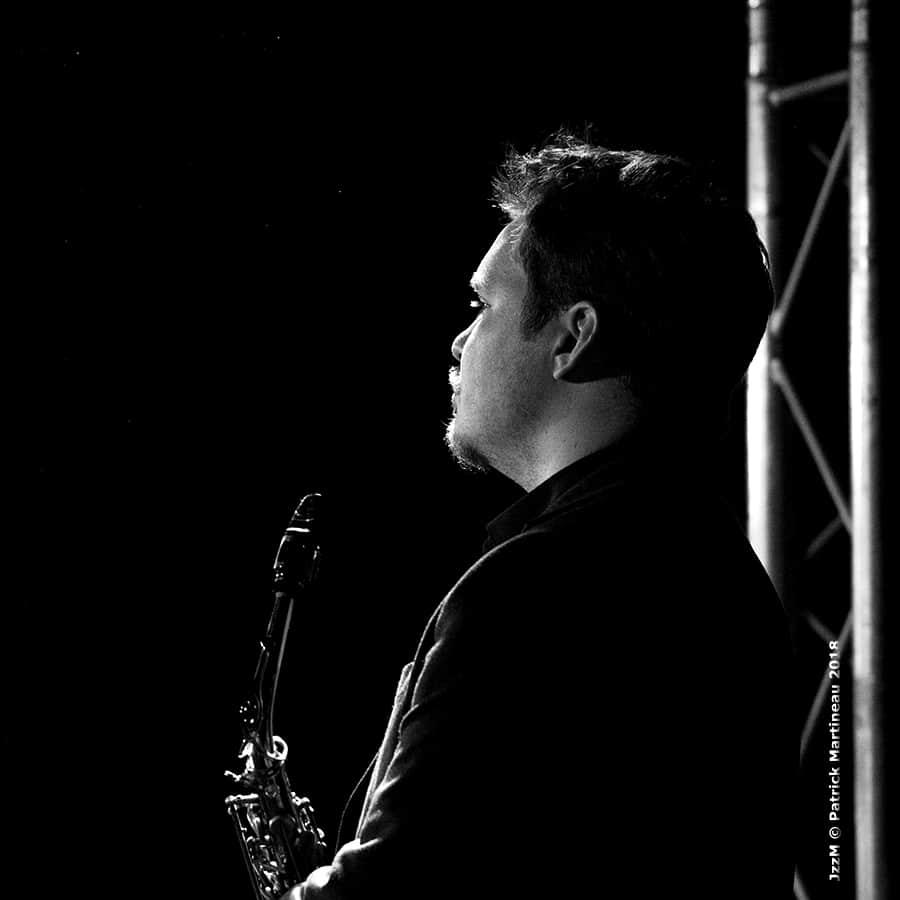 Je vais souvent au Brésil, notamment à Rio. Cannonball Adderley, étant un de mes saxophoniste préféré, il est normal que le disque « Cannonball sextet in Rio » ait beaucoup de sens pour moi, notamment parce qu'il renferme des grands standards brésiliens que l'on joue en jam session à Rio, par exemple : « Batida Diferente », « Minha Saudade »… Il y a même quelques histoires de Cannonball à Rio ( il avait enregistré ce disque à New York avec Sergio Mendes et un équipe brésilienne). Notamment une histoire où tombé en panne, il a dû pousser son véhicule dans les rues de Copacabana…
Il est difficile de réunir une dizaine de disques préférés, j'ai choisi ceux qui m'étaient familiers, donc je n'oublierai surtout pas Donald Fagen, qui a bercé mon enfance. La qualité de sa musique et de ses arrangements me fascinent toujours aujourd'hui, et je ne suis pas le seul ! À noter que dans ce disque the « Nightfly », l'artiste est entouré d'une très belle équipe et notamment des Brecker Brothers… »
Après ces 10 titres, s'il fallait en ajouter un seul, comme un bonus, c'est l'album "Stan Getz Plays" qui me tient à coeur, avec la version de "Love, Come Back to Me" magnifique! Morceau qui fait partie de la même série.