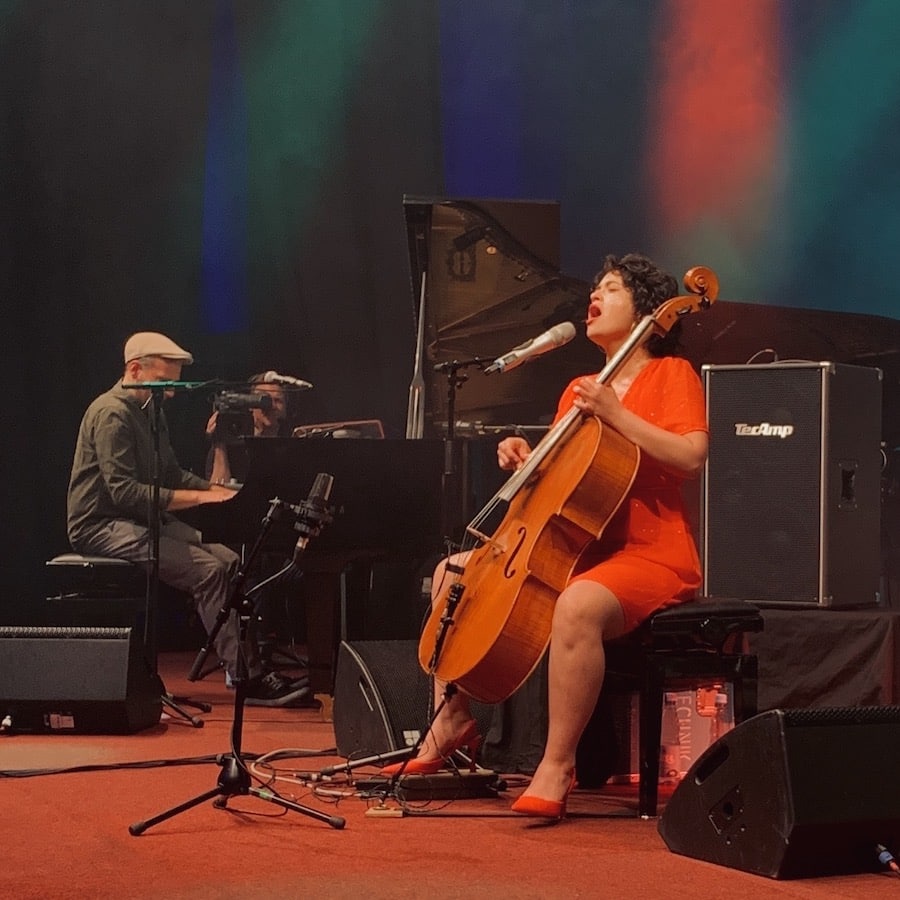 Jazzahead! is the most important jazz trade show in Europe. This event takes place every year in Lower Saxony, Bremen, Germany, at the end of April before the big summer festival season.
It's a bit like a vast market of exchanges, information and good practices, of discoveries too. But unlike other businesses, it is very joyful and festive! Smiles are on people's faces, they are happy to be there.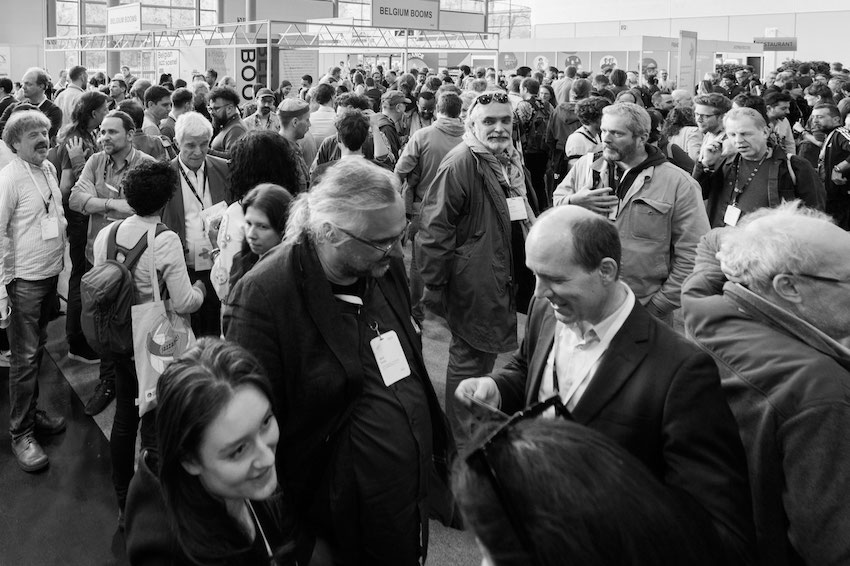 The Hanseatic city of Bremen is not only known for its musicians belonging to the famous Count of Grimm, nor for its historical center, but more nowadays, for its unmissable meeting place for jazz professionals. Bremen becomes for at least 3 days in April the world capital of Jazz.
The event – the 11th edition of Jazzahead! – includes concerts or more precisely showcases, conferences, exhibitions and professional meetings. Almost 3,000 registered participants were able to attend. The showcases were almost all sold out.

Jazzahead! is in a way for those who deal with jazz, the place to be!
Concerts feature jazz musicians from all over the world, (with the exception of Latin America and Asia, which are poorly represented) ranging from emerging artists to big names in the jazz scene.
The lectures and professional meetings focus on current trends in the music industry, career opportunities and issues related to the promotion of jazz music.
The Messe Bremen exhibition hall near the train station features booths of jazz labels, agents, festival organizers, producers, and press relations agencies. Some media, paper magazines… (yes, there are still some!) and thematic radio stations are also represented.
Some cities, regions or even national representations offer participants the opportunity to meet professionals of this unusual cultural industry while discovering new talents.
Indeed, it is impossible not to come across musicians from all over the world. And not only those who have a showcase during these three days, but also those who seek to enrich their contact book.
Musicians are there to meet a new producer, a booker, the media, a new press agency that can represent them.
The atmosphere is one of joy in meeting familiar faces, artists and professionals who, even if they live in the same city as you, may not be available to you, as well as making new acquaintances, artistic discoveries and future professional relationships. The cards of cvisites are still exchanged a part of the night in several places, as the bar of the excellent hotel Maritim. The jazz sailors moor at the bar every night before returning to their rooms.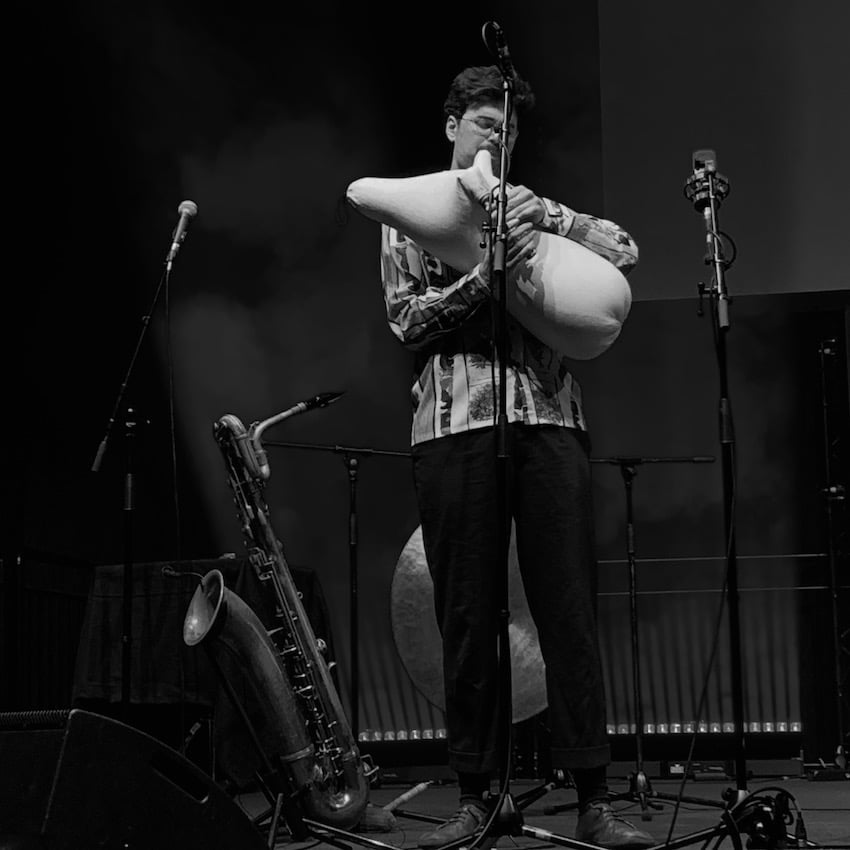 Giuseppe Doronzo – Ava trio
The "Showcases" are short concerts of 30 to 45 minutes, open to the general public as well as to professionals. 40 big names in jazz and current bands from all over the world could be seen or discovered during three days and nights (!) on the two stages of Hall 7 and the Kulturzentrum Schlachthof.
But Jazzahead! is not just an ordinary festival for which international bands are hired, but an international meeting of the jazz industry, or rather of the jazz craft, as the budgets are still modest. The bands that play at the 40 mini-concerts have applied in advance and are the winners of a serious selection by international expert juries.
We can mention among all these formations present this year: Amalia Umeda Quartet (Poland), ANA CARLA MAZA (Spain), AVA Trio (Netherlands) Nosax NoClar (France), The Litany of The Peaks -Clément Janinet (France), Uassyn (Switzerland) Yessaï Karapetian (France), Amaro Freitas (Brasil) Dominique Fils-Aimé (Canada), Harold Lopez Nussa quartet / Timba a la Americana (Cuba & USA), Josh Meader Trio (AU), to name a few.
This year, the guest of honor was also the host country, Germany (it will be Holland from April 11 to 14 in 2024, note). Every year an excellent opportunity to showcase the quality and diversity of the jazz scene in a particular country.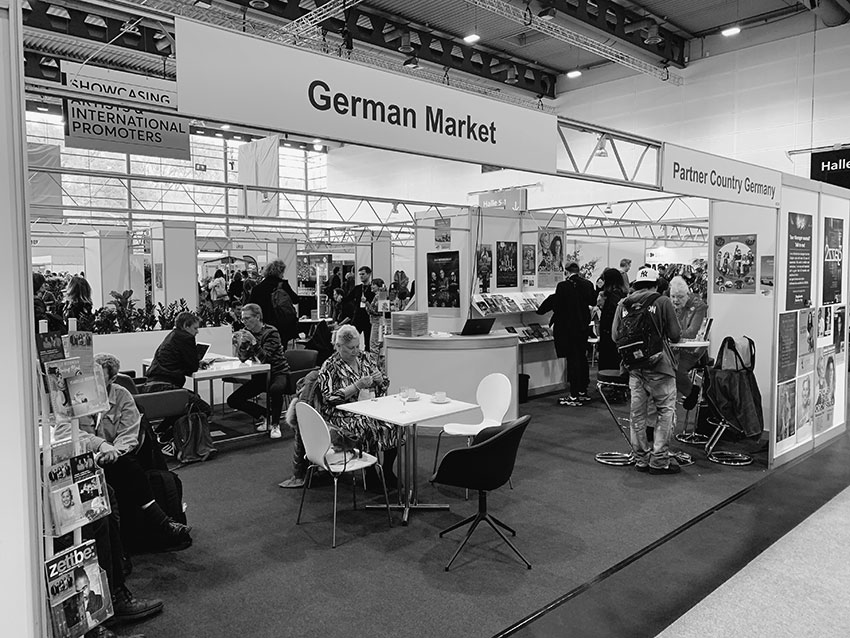 Apart from these venues gathered around the large exhibition grounds, the MESSE, many jazz clubs venues welcomed jazz bands.
In total, 428 musicians participated in the festival program!
For practical reasons, yours truly could not go anywhere else in the city (because of the distances and the fact that so many shows were going on at the same time.  I had to make choices).
Because since 2011, Jazzahead! offers as part of its Nightclubs, Jazz for a mainly local audience.
About 30 venues participate each year in this popular long jazz night, which took place for the first time this year on the Friday evening of the trade show from 6 pm until the end of the night. Clubs, bars, theaters, museums, hotels and even churches played live jazz and attracted 5,500 visitors.
The CEO of MESSE BREMEN – and initiator of jazzahead! Hans Peter Schneider – was also very satisfied with the results of this year's event: "We are pleased that we were once again able to offer the dynamic jazz industry a platform for doing business worldwide – negotiations and finding ways to match supply and demand were the focus in halls 6 and 7 of MESSE BREMEN.
We are looking forward to Jazzahead! 2024!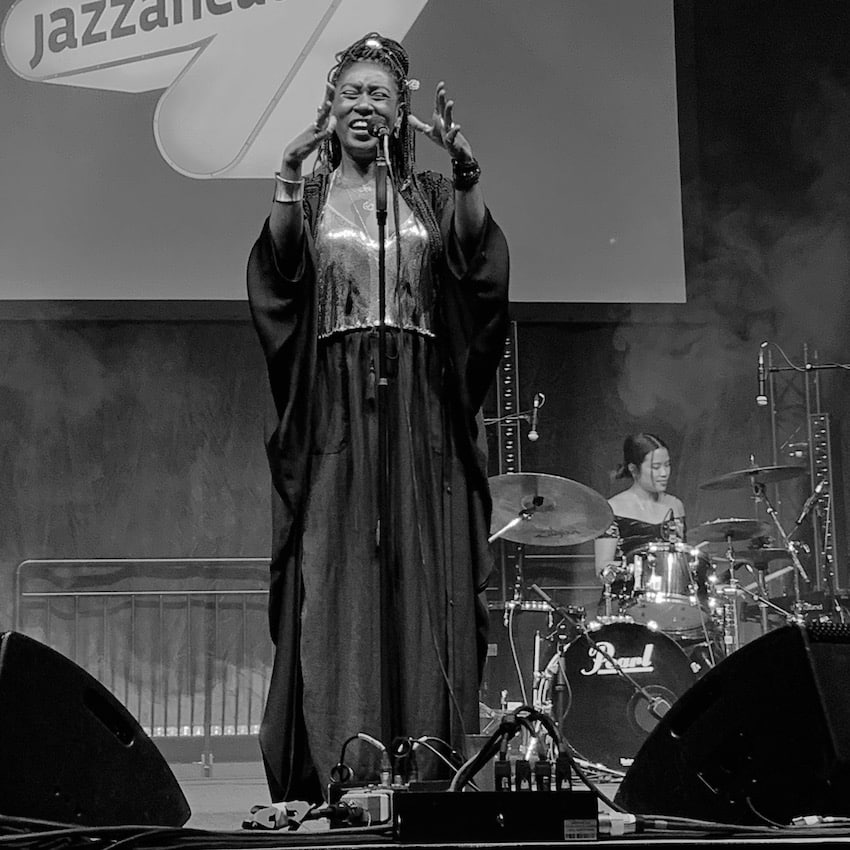 Dominique Fils-Aimé 
©Photo Cover. Ana Carla Masa
©Photos and video : Jacques Pauper for Couleurs Jazz