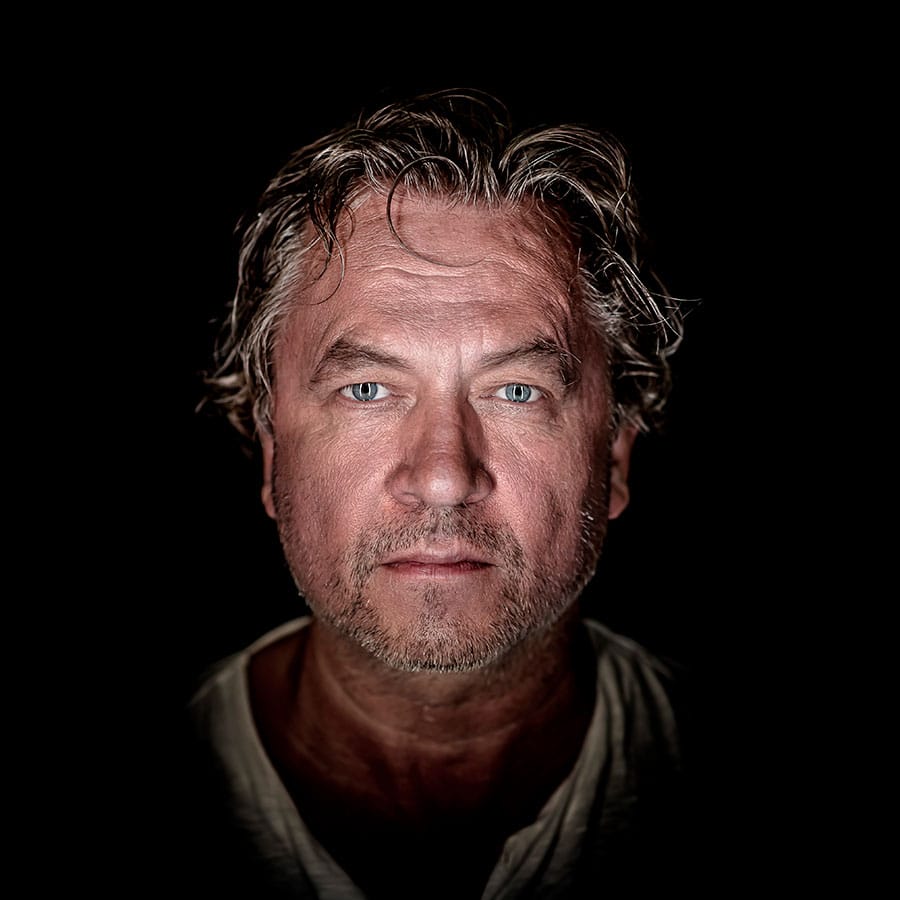 To celebrate the festival's 30th anniversary in style, "Jazz à Junas" (in the Gard region of France) has decided to mark the event's closing evenings with its own original programming, by heading north and inviting a host of Nordic jazzmen to the magnificent setting of the Carrières du Bon Temps.
Lars Danielsson's powerfully dill-marinated jazz.
The Swedish double bassist, who has played with the likes of Charles Lloyd, John Scoffield, Jack DeJohnette and Dave Liebman, came to Junas to present the melodic and rhythmic world of his album "Liberetto". (listened to and celebrated on Couleurs Jazz Radio).
And one of the main features of this creation is its crescendo. Initially evoked in apparent calm, the leader's various compositions build in power until they reach a form of orgasmic paroxysm. Atmospheric, space-creating music, full of contrasts and colorful rhythms, with soaring themes.
One of its main architects is Martinique pianist Grégory Privat.
With his fingers, intelligence, elegance and inventiveness, he manages to carry the quartet – and the audience, who closed the set with a well-deserved standing ovation! – to horizons where the music seems multiplied by the power of his playing, rooted in the finest pages of the rich history of jazz piano.
As for the leader, he gave a magnificent and particularly inspired long double bass solo, which he made sing and vibrate with emotion and exaltation.
A special mention must also go to Magnus Oström, ex-drummer with the trio E.S.T., who contributed greatly to the impetuous, frenetic side of this music from behind his cymbals and drums. One regret, however, must be expressed about English guitarist John Pariccelli, who was deprived of part of his performance due to technical problems.
Line Up:
Lars Danielsson: double bass
Grégory Privat: piano
Magnus Oström: drums
John Pariccelli: guitar
Nils Peter Molvaer's Norwegian omelette.
Norwegian trumpeter Nils Peter Molvaer was one of the pioneers of the fusion of jazz and electronic music almost thirty years ago, even if he denies it today.
In the mid-90s, he composed a landmark work in the style – almost never performed in France except for the 1st time at "Jazz à Junas" in 1999! – entitled "Khmer".
"It was originally commissioned for a jazz festival in Norway, and was originally called "Laberits". It was during the studio recording with Manfred Eicher (editor's note: head of ECM Records), that the latter called it +Khmer+. In fact, he wanted to call it +Khmer Rouge+. But it was too much!" he declared in an interview with Couleurs Jazz following his concert at "Jazz à Junas".
"It's just a coincidence that I'm taking up this work again today. It's a kind of rebirth. So I called back all the musicians who had started the project, with the exception of one guitarist who had passed away in the meantime, and they were all keen to create a new atmosphere," he added.
Atmosphere ("atmosphère"…..!!!!) is the right word for this archetypal "Nujazz" project.
An electrified trumpet sound unmistakably reminiscent of Miles Davis, a few scattered notes, sparse but exceptionally accurate, launched with delicacy, finesse and ostensible refinement, all in the midst of a soundscape boosted by electronics, the keyboards of two DJs and the rhythmic fury of two drummers : That's how we might sum up the version of "Khmer" performed at the Carrières de Junas, a setting perfectly suited to this music created in our own time, yet still modern and topical.
And in the midst of these rhythmic-melodic-electro effusions, a magnificent and poignant trumpet solo reprise of "Nature Boy". It's a fine demonstration that, even when going beyond genres, we must never forget the fundamentals!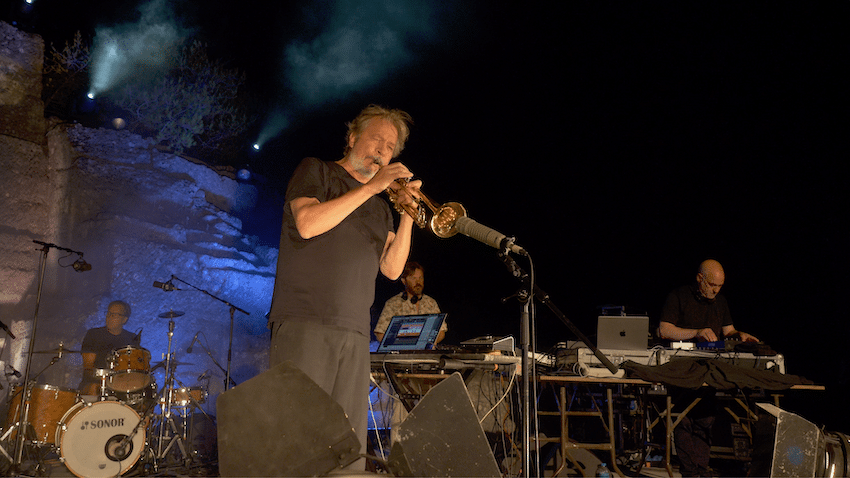 ©Photo Yanick Dumas
Nils Peter Molvaer: trumpet
Elvind Aarset: guitar
Jan Bang & DJ Paal Nyhus: turntables
Audun Erlien: electric bass
Per Lindvall & Rune Arnesen: drums
Humair's moods
At 85, with a career spanning over sixty years, Swiss drummer and painter Daniel Humair – some of whose works are featured in the stained-glass windows of the Junas temple – has a CV as long as his arm, having played with everyone who counts for jazz, from Stéphane Grappelli to Eric Dolphy, and having played an active part in shaping a European jazz that is always geared towards free expression and creative improvisation.
Yet this magician of drums and sticks, with his unique style, seems to have (re)become a "Wise Man" as he grows older.
While the music he makes with first-rate accomplices, including his compatriot trombonist Samuel Blaser, is still marked by a certain freedom, today he doesn't hesitate to wink at the past and turn back the clock, if not the tempo!
In this spirit, he adapts Sidney Bechet's "Les Oignons", renaming them "Les Echalottes", evokes "High Society", a New Orleans jazz standard magnified by clarinettist Alphonse Picou, and covers "Send In The Clowns", a song from the '70s that has become a popular hit. All without losing their daring improvisational edge.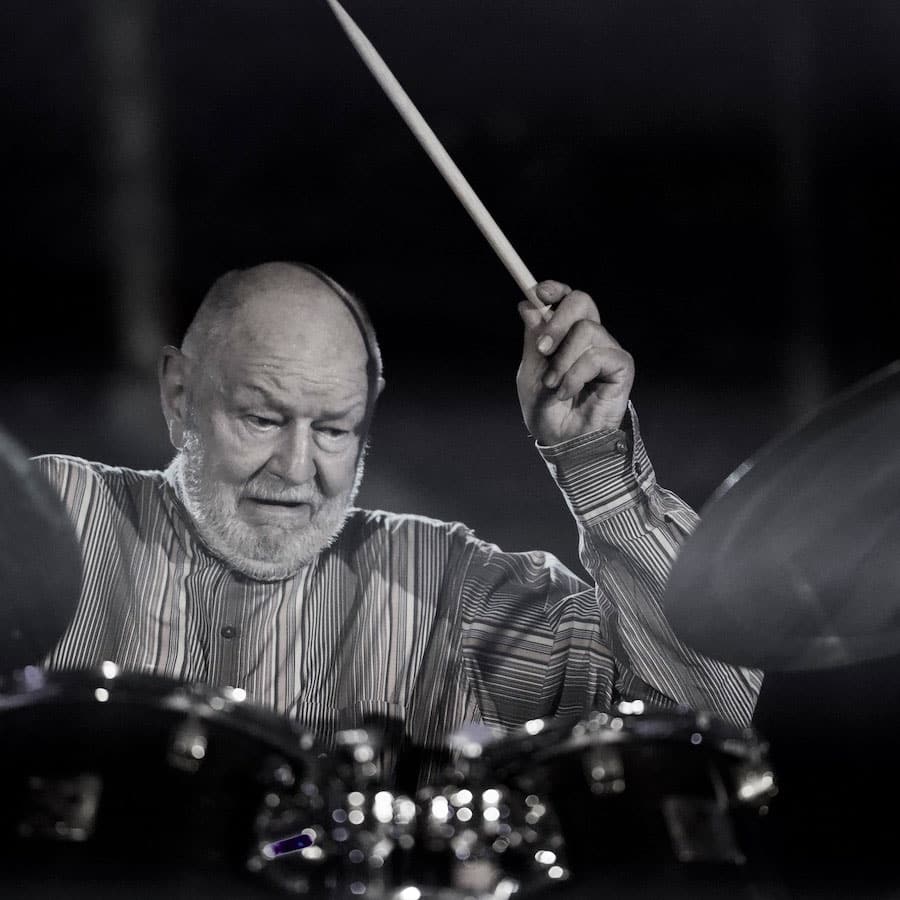 ©Photo Marc Duponcel
Daniel Humair: drums
Samuel Blaser: trombone
Vincent Lê Quang: saxophone
Stéphane Kerecki: doublebass
©Photo Header, Marc Duponcel
©Photo couverture, Nils Peter Molvaer by Roberto Cifarelli