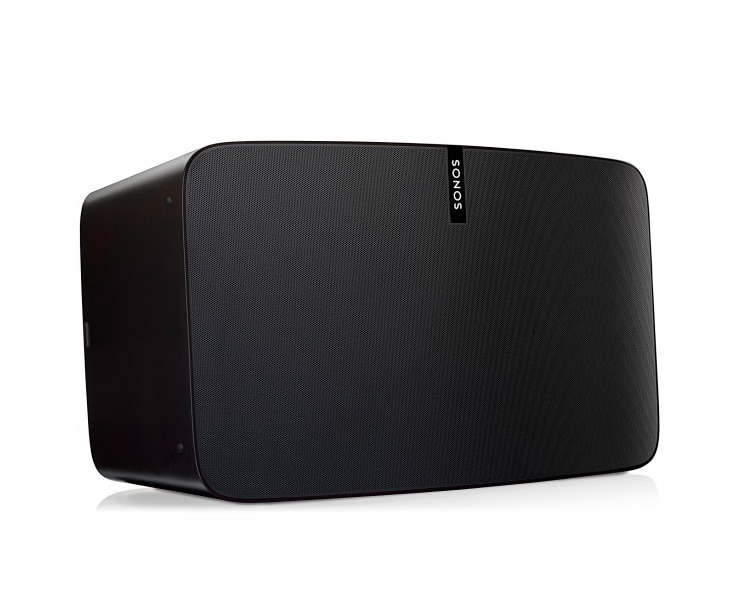 In every room of the house, we were able to test several Sonos range speakers, and the latest intelligent speaker Play: 5.
 The latest model of the Californian home brings even greater listening comfort. The three mid-woofers of the enclosure, fitted with six custom speakers and synchronized, creating fluid mids and powerful and deep bass. The three tweeters provide clear treble whatever the volume. The set produces a much fuller sound than what we can usually expect from a single speaker, creating a sound that fills the space with a marked separation of voices and instruments.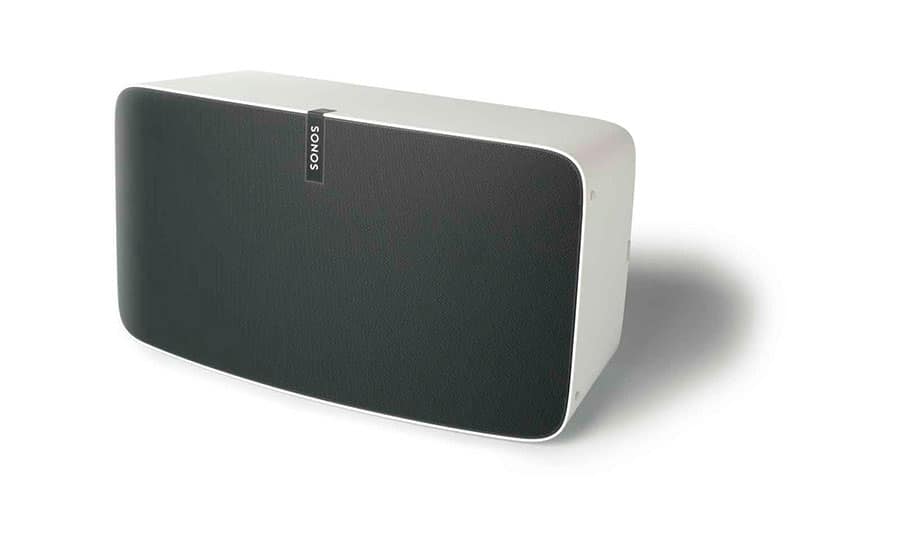 The intrinsic qualities of this speaker is further enhanced thanks to a new software called TRUEPLAY ™
It is extremely simple and fast to be set, from the micro of an iPhone or an iPad that captures sounds from a speaker in various parts of the room where you wish to place it. A video explains how to walk in the room, swaying gently your smartphone in your hand, as a priest incensing the aisles of his church.
The result is remarkable and regardless of the configuration of the room (living room or bathroom), its acoustics or its location. If you later decide to move the enclosure for a special occasion or because you change the furniture around, it takes only a few minutes to set the room in its new environment.
On the other hand, owners of other Sonos oldest Play1 can update their application in only a few minutes and also set their older hardware.
 The result is remarkable.
 The design is also very successful and the use of simple intuitive touch buttons.
 It is thus possible to control every room in the house with one easy to use app that allows access to all our favorite music services, radios programmes as to Couleurs Jazz Playlists that have been selected on Deezer, Spotify. . ..
 The new Play: 5 is available in black or white, for € 579.
https://vimeo.com/148410700