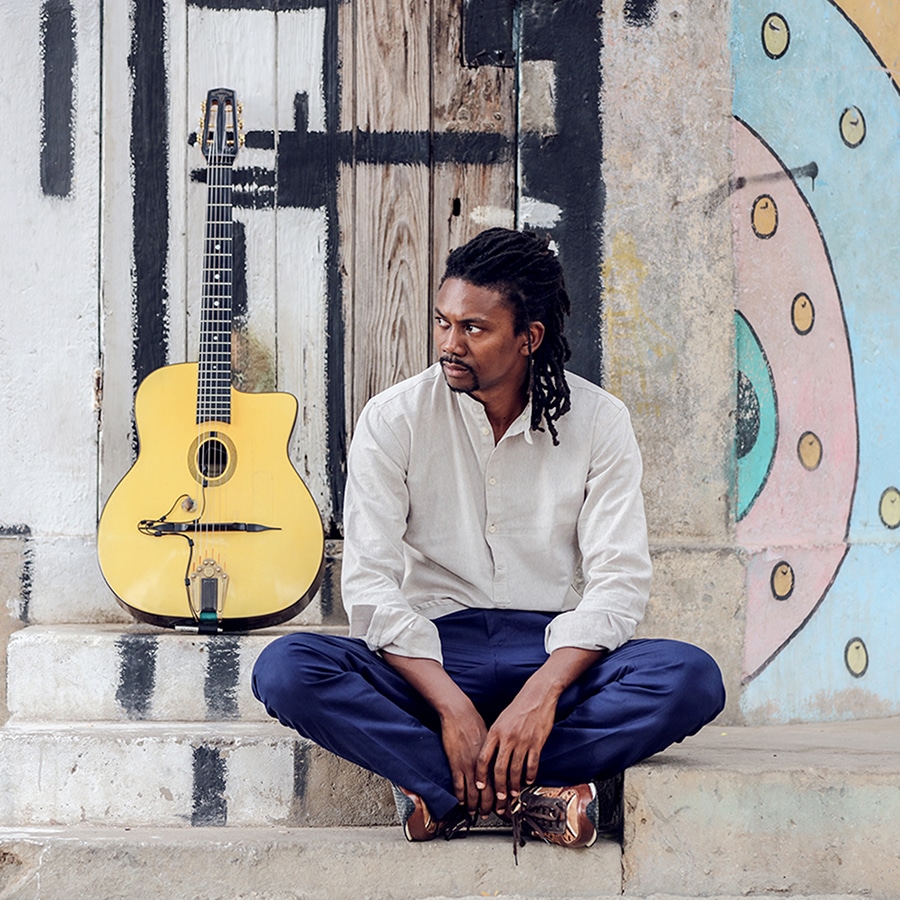 Fine composer, subtle guitarist, man of heart*, Hervé Samb, sSenegalese from Dakar, living in France and playing on all continents, multiplies the prestigious collaborations (Jimmy Cliff, Meshell Ndegeocello, Oumou Sangare, Amadou & Mariam, David Murray, Marcus Miller Salif Keïta, Lisa Simone and many others).
He has plaid in more than 100 albums, released critically acclaimed Cross Over (2009), Kharit (2012) and Time To Feel (2013) and today you discover Teranga and his concept "Jazz Sabar", a Colorful jazz, joyful with deep roots. Perhaps the project that mattered most to him.
Here the Senegalese dance offers hospitality to jazz, and the sabar, the typical local percussion, the contemporary vitality of African music. An invitation to go back and forth between tradition and modernity, served by a representation of young talents and eternal artists.
Here is the Universal Music, with its sharpest shapes!
Hervé SAMB : guitar, voice, artistic direction
Alpha DIENG : voice
Pathe JASSI : bass, double basse, voice
Ndiaw MACODOU NDIAYE : drums
Alioune SECK : sabars percussions, voice
(*) See what the man is capable of…
Concert is at 09:00pm at Studio de L'Ermitage, Paris
©Cover Photo: Lionel Mandeix