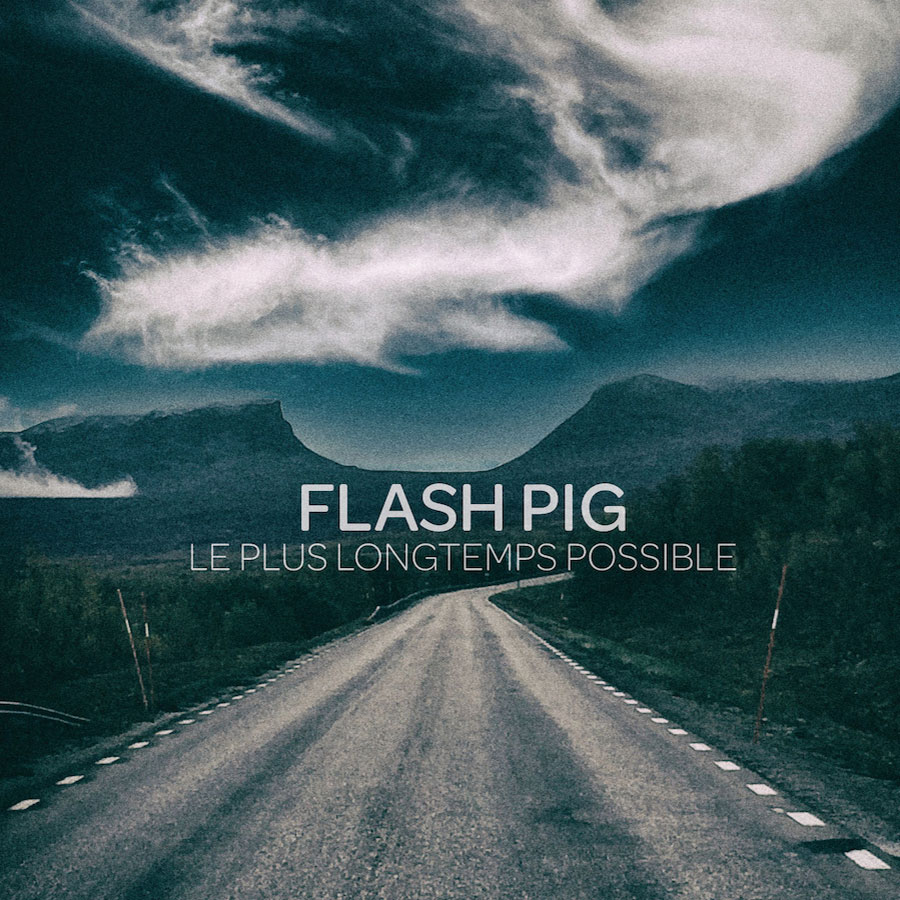 This last album of the Flash Pig quartet, created in 2008 by Adrien and Maxime Sanchez, Florent Nisse and Gautier Garrigue, illustrates a trajectory initiated in 2008 by the collection "Remain Still" produced by Plus Loin Music in 2014 and continued by two Nome realizations: "Flash Pig" (2016) and "Year of the Pig" (2019)
In "Le Plus Longtemps Possible", the music draws its inspiration from the free music of the 70's and from a tradition illustrated by Gerry Allen, Charlie Haden, Paul Motian and contemporary artists such as Mark Turner, Chris Cheek and Brad Meldau, is deployed. All of this is conveyed by the talent of individuals willing to live together an exciting adventure by interpreting a carefully elaborated and brilliantly improvised music, generating seductive climates and drawing its originality from a repertoire made of compositions written by the four members of the group.
This is the culmination of a path of excellence already marked by numerous awards (Siofok International Jazz Competition in 2009, Sunside Trophies in 2010, European Jazz Competition in 2015) and bearing great expectations.
Line Up:
Adrien Sanchez (tenor saxophone),
Maxime Sanchez (piano),
Florent Nisse (doublebass),
Gautier Garrigue (drums).
A release concert is scheduled for July 5 at the Sunside, Paris.
The album was recorded in  studio de Meudon in February 2022
For the new label Astérie.
©Photo Header Olivier De Gabriele
Translated with www.DeepL.com/Translator (free version)