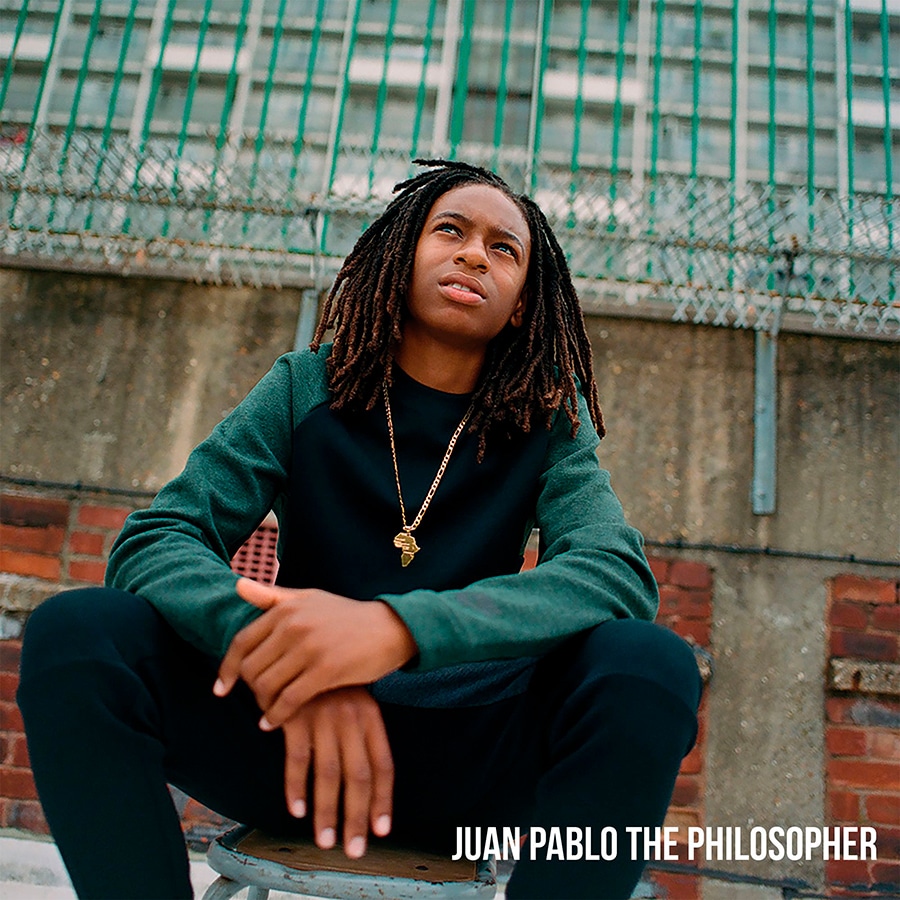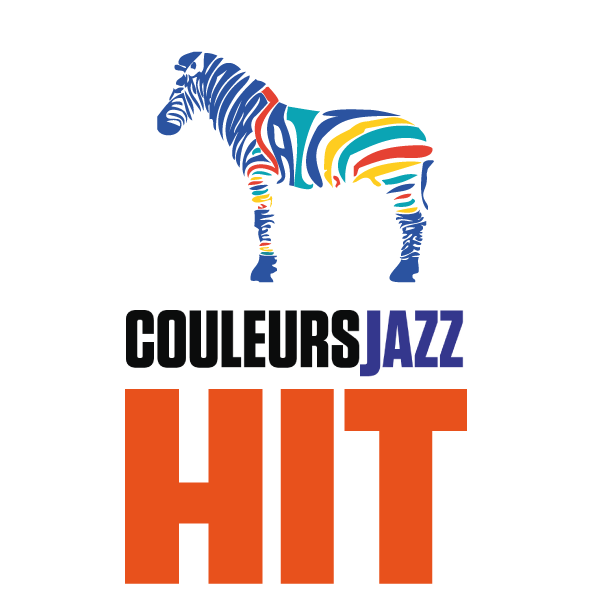 The London quintet "Ezra Collective" is one of the jewels of the new English jazz scene … Waiting to conquer the world, as much of the innovative music from the British Isles has done.
A band to follow closely!
The musicians have been influenced by Hip-Hop and have perfectly integrated the Afrobeat rhythm, but they also possess the technical virtuosity of Jazz musicians.
They also have jazz culture in their veins, and have mixed all these ingredients to create an original and very up-to-date sound.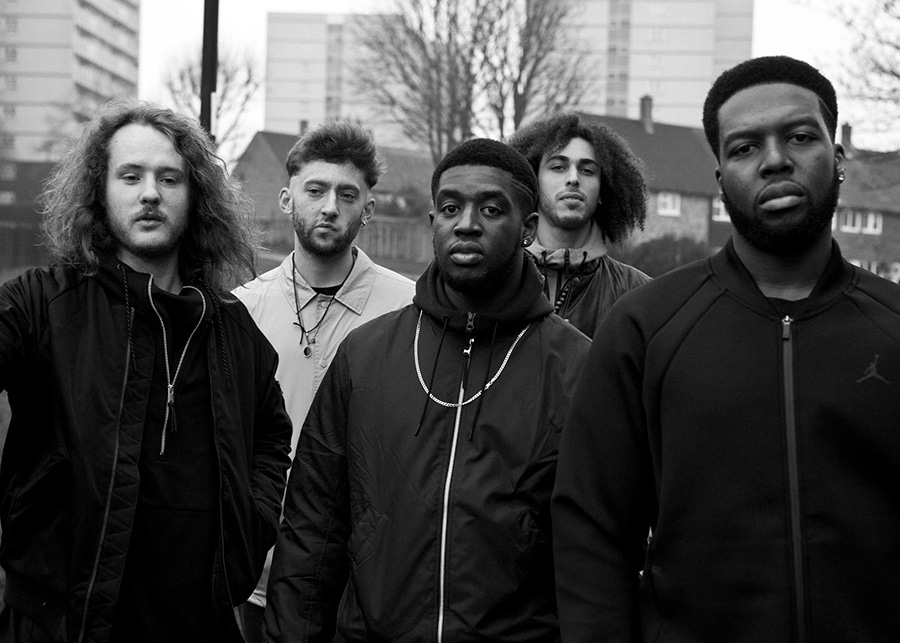 Remember the names of these musicians who will be hearing about for a long moment:
Dylan Jones, trumpet
James Mollison, tenor saxophone
Joe Armon Jones, keyboards
TJ Koleoso, bass
Femi Koleoso, drums
The album was recorded at Abbey Road Studios.
Released at Modulor, just rewarded as « Hit Couleurs Jazz » after being rewarded Best Jazz Album Worldwide Awards 2018, Gilles Peterson.
Lets have a listen:

Ezra Collective played at The Cabaret Sauvage on September 7th, during the Festival Jazz à la Villette ; our correspondent Nadia Aci * was there and managed to interview the drummer and aptly named Femi Koleoso who talked about his influences, his dreams and his disappointments on British soil:
« For people like us, Brexit has been a heartbreaker. Once you are divided, you weaken. "
Couleurs Jazz : Who has been your biggest musical influence?
Femi Koleoso : I grew up in North London. Gary Crosby is without a doubt the person who has had the most impact on my career. He founded an association, Tomorrow's Warriors , that organises project development activities, notably for jazz musicians. I met him 15 years ago and it's thanks to him that I fell in love with this music. He introduced me to Max Roach and Sonny Rollins, helped me to to surpass myself during each session. He is like a musical father to me. As a drummer, I've also regularly listened to monsters like Fela Kuti and Art Blakey (my superhero in this field) to improve my style. In everyday life, I listen to artists like King Krule, Jorja Smith, J Hus or Robert Glasper, I like their universe. Just like J Dilla's Hip hop sounds, or Pete Rock or  Tribe Called Quest. You can also find accents of New Orleans in my music, but my references have hardly come from live fanfares. I discovered this style of music, when I played with the Kansas Smitty's band, and I was inspired by the technic of Papa Jo Jones. At the same time, my percussion teacher at the University introduced me to Youngblood Brass Band andThe Hot 8 Brass Band. So overall Ezra Collective jazz is inspired by afro-beat, hip hop, reggae, funk and brass bands. Jazz has a force that enables the merging of very different styles of music.
CJZ : If you could play with anyone anywhere, with whom and where would it be?
FK : I would have loved to have been John Coltrane's drummer in the 60's to feel the power of his playing … But my biggest dream would have been to play with Fela Kuti at Shrine, in Lagos, in the 70's, during the "Zombie" and "Water no get enemy" era. I have never set foot in Nigeria and yet that's where I come from and that is where the Afro-beat comes from, I absolutely must go. My greatest wish would be for Ezra Collective to play with Femi Kuti and Seun Kuti at Shrine. I'm sure it will happen. Did you say  that Seun wants to open a new club in Lagos *? I want to tell you, "I'm ready! "
CJZ : Do you have a favorite musical place to introduce to our readers?
FK : One of the best times I had recently was in London at an event called "Steam Down". It was a jazz jam session. The place was crowded with young people jumping, soaked, the atmosphere was humid, electric … Almost like being in a trance as you felt as you felt so much condensed positivity in one place! I am aware of the privilege of being able to travel around the world, but I had never experienced anywhere else what happened there, in this small club in South London,. And every time I'm in this city, I realize that I really need to be there. So if you are a music lover, you have to come to London. There are so many places to take in music and dance! Here in Paris, I played at the New Morning, it's a mythical place! I love this capital, it's so close to London … but of course there was the Brexit, and for people like me it was a heartbreaker. The elderly have imagined the future of young people in their place, and this has created a real division. The biggest issues of contention on this earth are immigration, climate change, access to education for all, gender equality, racism … and the way to solve the problems that are related to this at our level,  is to all collaborate, to work together to build a better world. Once you are divided, you weaken. I'm ashamed that so many people in England do not understand this and can't see further than the end of their noses. Be that as it may, we must admit that the whole of Europe is becoming radicalized, what happened to us could have happened in France or in Germany. So a tip for those who do not want Brexit: come listen to the next Ezra Collective concert and dance on our groove, we will all be together, and positive!
(*) Nadia Aci has got her own blog called Hit The Road