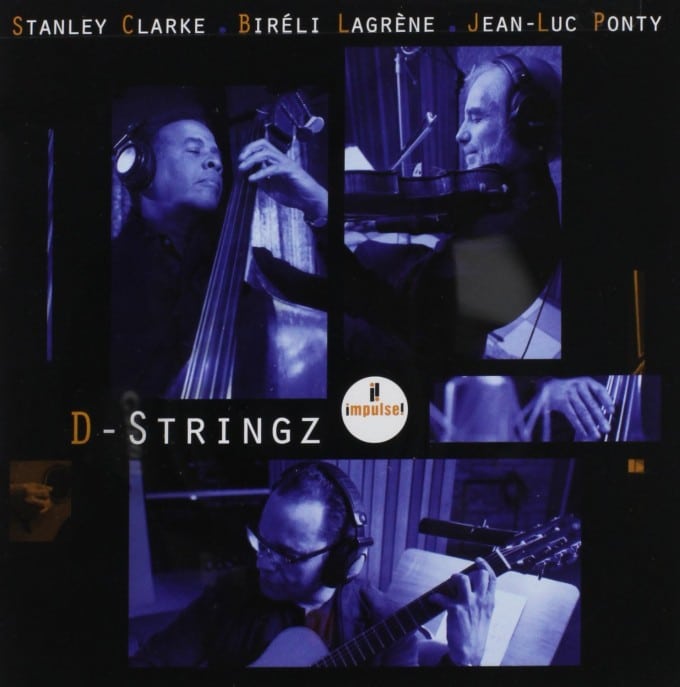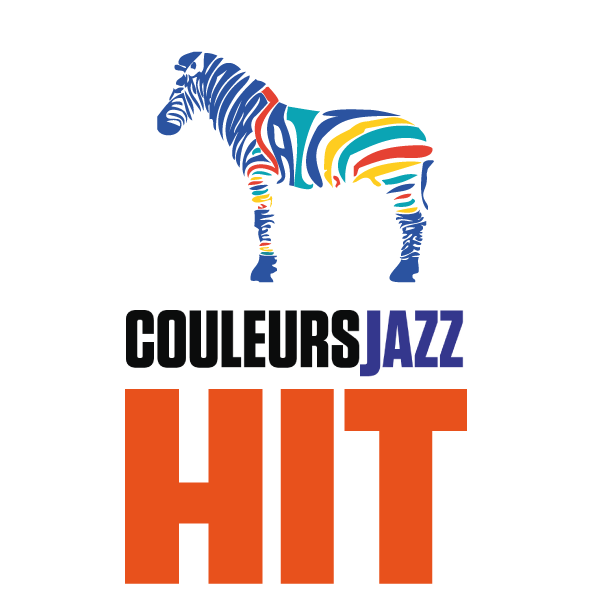 Edited by Verve / Universal in North America and Impulse / Universal in Europe.
This album is undoubtedly a "Collector", a "Must"  and a "Hits Couleurs Jazz" ; a CD to listen and listen again without tiring, and to keep in place for special occasions, like the days one wants to have fun.
François Lacharme, President of the French Jazz Academy, at the origin of this project, has to be thanked for inviting the three virtuosos at their art on acoustic strings.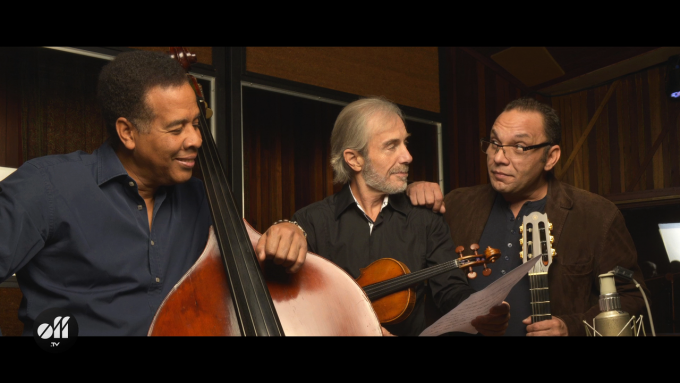 This type of project that consists in collecting undisputed stars, can sometimes disappoint, offering only a juxtaposition of everyone's talents. This is certainly not the case here, where the interplay is present from the first to the last piece. Each one brings his stone to the building by offering its compositions (Stretch and One Take for Birelli, To and Fro, and Childhood memories for Jean-Luc, Bit of Bird and Paradigm Shift for Stanley).
No virtuosity demonstrations (there yet) but extremely communicative pleasure to play together, to come out of his usual register.
Standards like Too Young to Go Steady, Blue Train or Mercy, Mercy, Mercy are not times but real re-creations, small masterpieces, chiselled to perfection. As for Nuages, so many times (too many ?) Interpreted it up in this Latin version of his youth and its evocative power.
Pure happiness, real Jazz, swing, great music. We propose a petition to make this dream trio meet regularly and produce a second album, then a third, then … endless!
To obtain urgently!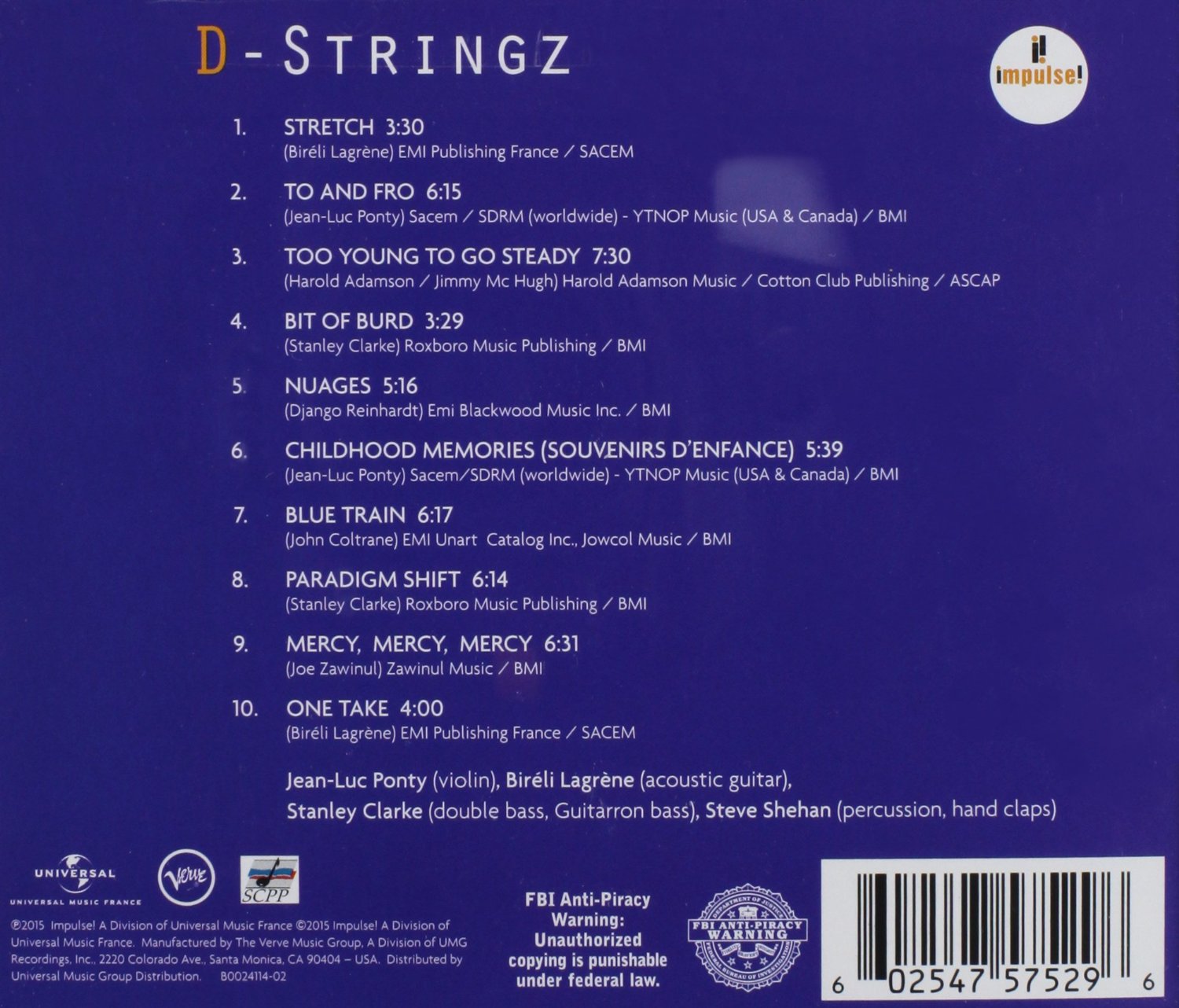 Stringz is a :