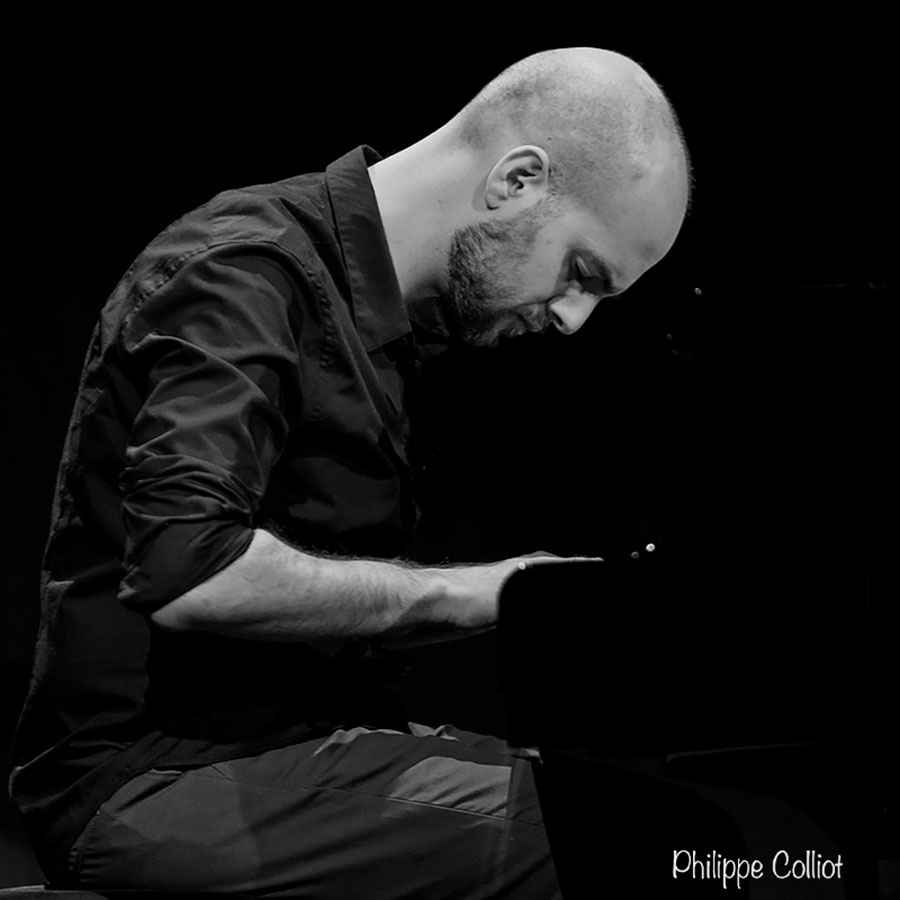 There are smiles on faces, illuminated by bluish projectors. Some people shake their heads in rhythm. Others close their eyes and just enjoy. It is true that there is something physical about Shai Maestro's music. Whether you want it or not, it seizes you and moves you.
First, it moves you onto the other side of the street, at Les Etoiles venue (The Stars). The concert, which should have taken place in the New Morning is relocated for "technical reasons". After all, we are all here to listen to some jazz. The least we could is to improvise!
The pianist invites three fellow musicians for the evening. On the trumpet, he is accompanied by Philip Dizack. There are also the young and brilliant drummer Ofri Nehemya and the rock-solid bass player Jorge Roeder, with whom Shai Maestro recorded latest album Dream Thief (ECM).
Right after presentations have been made, the musicians take us away creative universe. Young Ofri's playing is precise and teeming. He cultivates a lovely musical complicity with Shai Maestro who convey a thousand ideas on the edge of consonance. He challenges the very principles of melody and lyricism: emotion can find a way through the tortuous path of dissonance.
The whole ensemble is being supported by a technical and solid bass. It is difficult not to be sensitive to it. Sometimes, it seems that you find rhythmic, tonal or even melodic references (we could hear a rhythmic and energic cover of In a Sentimental Mood), but as soon as you feel safe, your certainties are teased by the pianist and his ideas.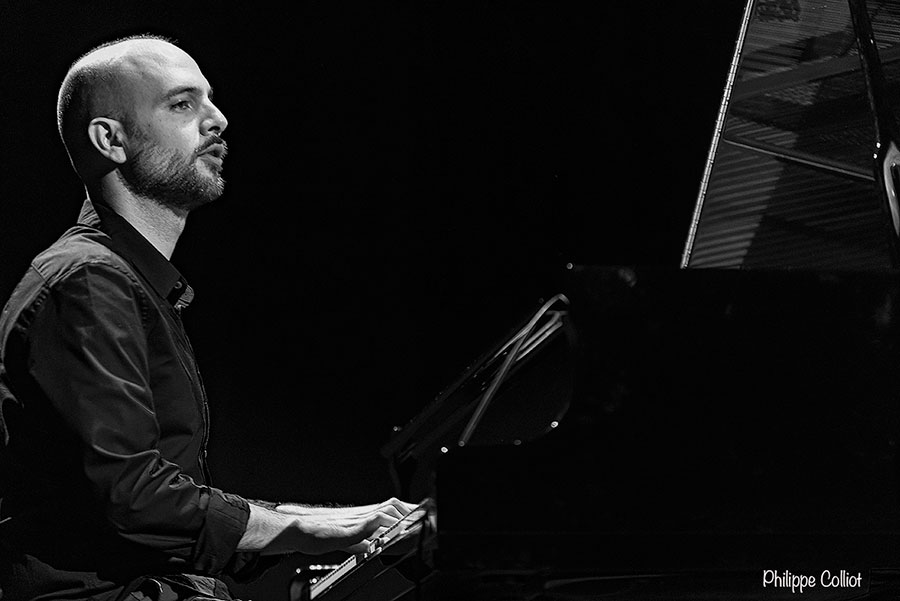 What else could we expect from the one who already played with Avishai Cohen when he was only 19 years old? Is it surprising from the pianist who recorded the iconic Gently Disturbed (Razdaz) with this very same bassist? No, it is definitely not.
Born in Israel, Shai Maestro shares with us a music at the crossroad of civilizations. Arabic scales, exhilarated trance moments, with great rhythmic complexity, jazz standards: each piece tells a story and the audience is gladly invited to take part in it. The concert ends with a singing public and two encores. Everybody could not be happier and more thankful to have followed Shai Maestro into the stars …
Line Up :
Shai Maestro, piano ;
Ofri Nehemya, drums ;
Jorge Roeder, doublebass.
©Photos Philippe Colliot