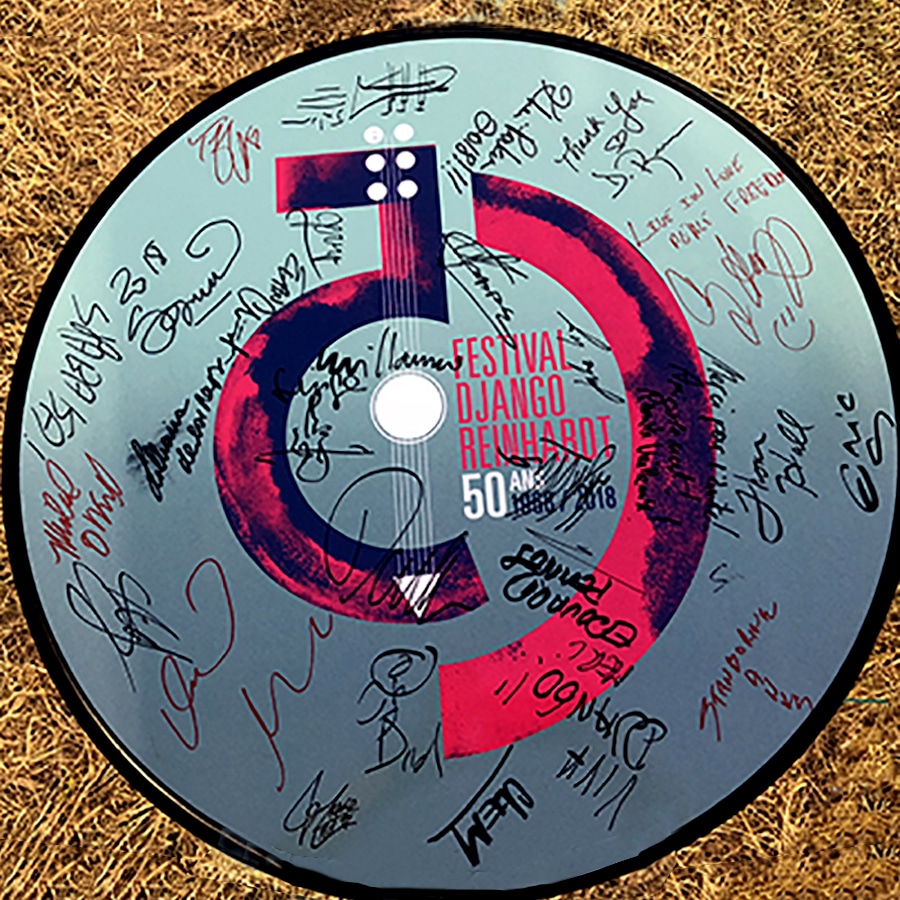 The Django Reinhardt Festival celebrated its 50th anniversary this year.
Sébastien Vidal presented the program of this 39th edition, dedicated to Didier Lockwood, during the opening day of June 30 in Samois sur Seine which saw on the village square a pure Gipsy swing anthology: Gwen Cahue trio, Romane and Eric Bouvelle in quintet, Lollo Meier Group, Pierre Bertrand & Caja Negra for a flamenco incarnation and finally Samson Schmitt trio who had invited his father Dorado to join him on stage, which gave rise to a beautiful emotional session.
The rest of the Festival took place from July 05 to 08, 2018 in Fontainebleau castle's park with a larger space dedicated to  luthiers.
Sanseverino, and his swing rock opened the concerts on the main stage, followed by Cory Henry​ and the Funk Apostles and to finish this Thursday, the inevitable George Benson.
Thursday the concerts started with two gipsy swing bands Mathias Levy and his « Revisiting Grapelli » followed by the suivi par the inevitable duo Bireli Lagrene & Stochelo Rosenberg. The incredible Gary Clark Jr closed this day in front of an enthusiast audience.
Romain Vuillemin Quartet​, also winner of the 2017 Luthiers' springboard, opened Saturday's highlights, then Hugh Coltman "made us happy" before returning to the gypsy mind with Fapy Lafertin & Evan Christopher Quartet. Shabaka Hutchings & Sons of Kemet followed by Seun Kuti accompanied by Egypt 80 to close the evening.
Sunday was an opportunity to listen to CMDL students who had invited Fiona Monbet and David Enhco for a Tribute to Didier Lockwood. Gismo Graf, Amati Schmitt, Brady Winterstein Quintet have allowed us to stay in a pure gypsy swing before welcoming Marcus Miller.
Snarky Puppy, closed up the Festival with this unique concert in France in 2018. The leader of this instrumental fusion band is Michael League.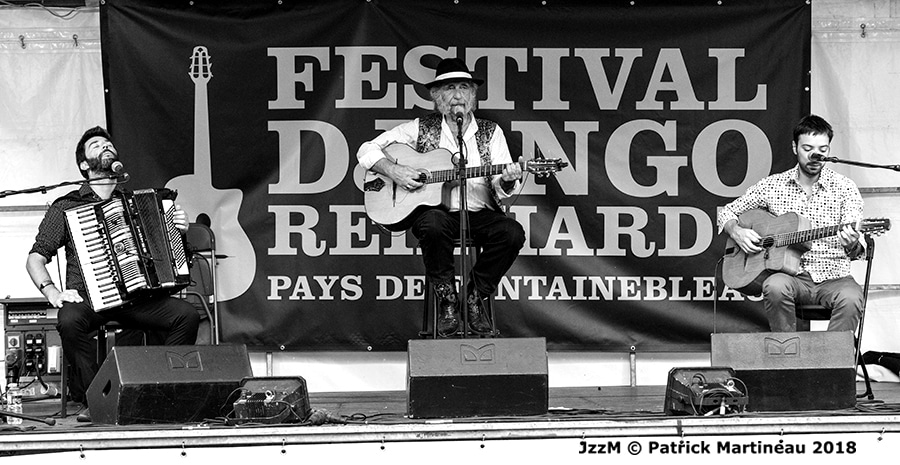 This Sunday we could listen on the Luthiers' Stage, Dan Gharibian (ex Bratsch) in Trio.
The 50th anniversary of the Django Reinhardt Festival was also the occasion of two books publishing. The first describes the 50 years adventure of the Festival and the second is Anthony Voisin's book "Backstage Festival Django Reinhardt". A series of strolls behind the Festival stages, realized between 2004 and today, with a preface by Laurent de Wilde.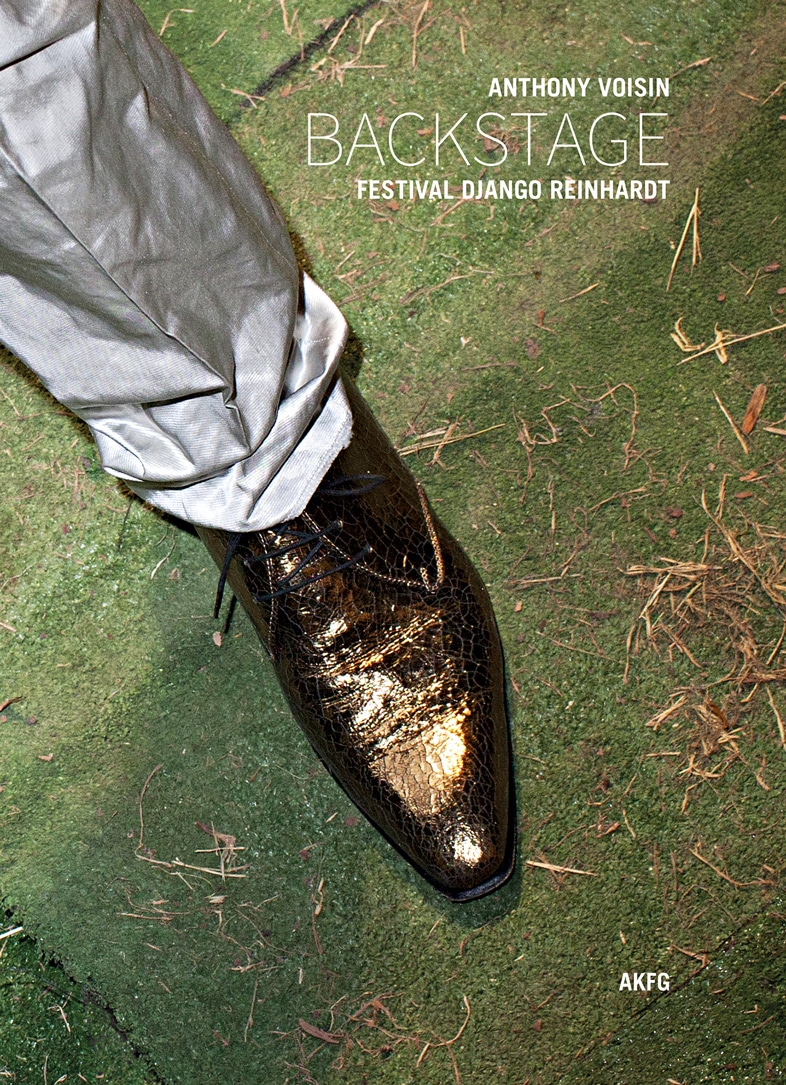 « I confess shamefully that I happened to spend whole evenings in the boxes without hearing a crumb of what was happening on stage, simply because everything that was played, said, laughed, was confused, there , in backstage, was in itself a festival. Laurent de Wilde »
(*) : Anthony Voisin was an independant photographer indépendant since 2001, he works for the French Press (Vibrations magazine, Le Monde 2, Le Monde, L'Equipe magazine…).