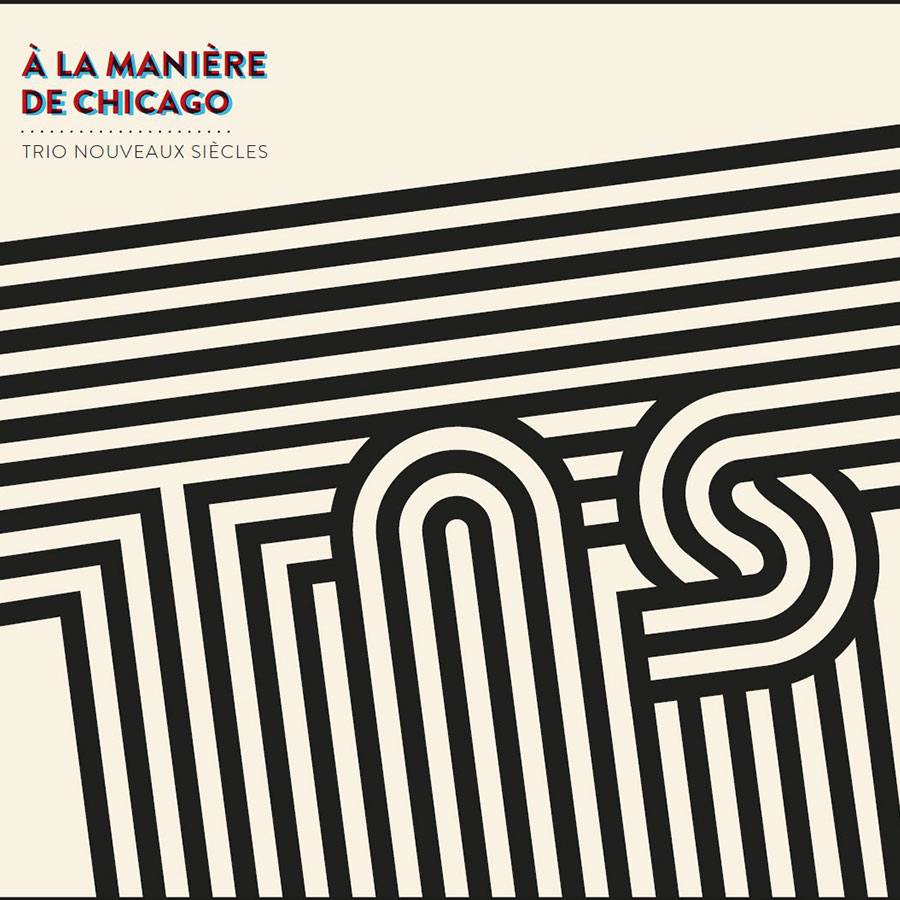 Trio Nouveaux Siècles, new album "A la manière de Chicago"
It's an unexpected trip! As if we were in the time machine…
From the first notes, we are in the heart of Chicago, back in the Untouchables' time, in prohibition era. The Trio Nouveaux Siècles, bringing together Julien Chirol, Michel Feugère and Frédéric Couderc, takes us to the Aragon Ballroom.
No excessive jazz orchestra, just three swinging brass instruments, from trombone to saxophone within trumpet, each instrument plays a melodic, harmonic or rhythmic role depending on the circumstances.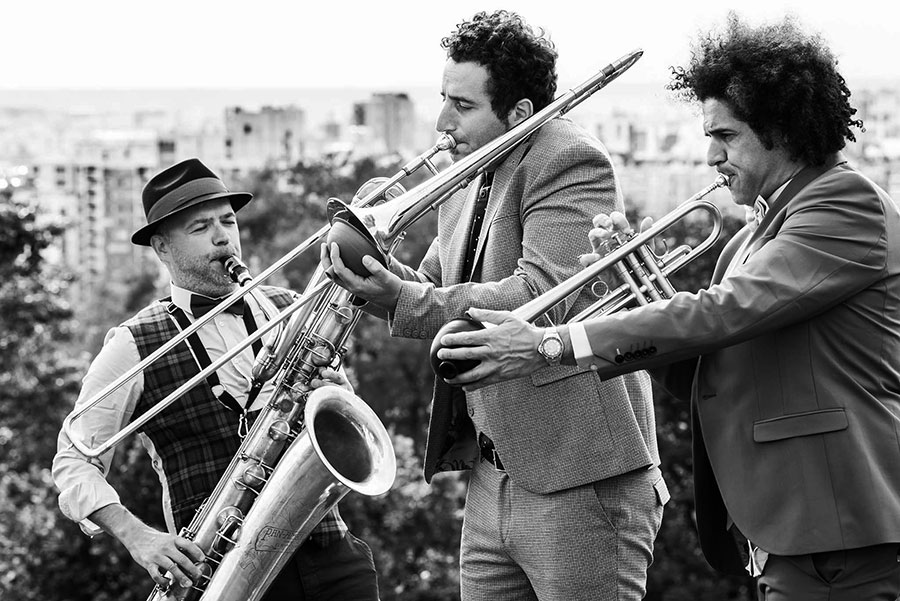 It's a pleasure to listen to these original compositions, roaring twenties colored. This expressive and joyful jazz temps us to join the dance floor to swing a little.
The combination of different instrumental sounds gives us a richness of colors and breathtaking timbres, brought by different noise damper or the most unlikely saxophones from the Frédéric Couderc collection.
In 1917, just a century ago, Storyville, New Orleans' riotous neighborhood was destroyed … jazzmen migrate to the Illinois capital, heart of all the madness … gambling halls, organized crime and jazz clubs bloom there. This album is a tribute to the 1920s Chicago jazz, when musicians begin to free themselves from forms of collective improvisation to give more importance to solos. The saxophone also becomes the flagship instrument of this new genre.
Inspired by this creative atmosphere of the past century, the trio revisits this music by printing new sounds and timbres, more current.
Some evocative titles: "Storyville" introduces a musical stroll that evokes the musicians' exodus from New Orleans to the Windy City, "Pointe de Sable" pays homage to the true founder of Chicago, "Crisis" moves us in the atmosphere of the Great Depression…
The Trio Nouveaux Siècles will be in concert on December 18th at 9pm at the Studio de l'Ermitage.
Julien Chirol : trombone
Michel Feugère : trumpet, bugle
Frédéric Couderc : saxophones, clarinet, flute