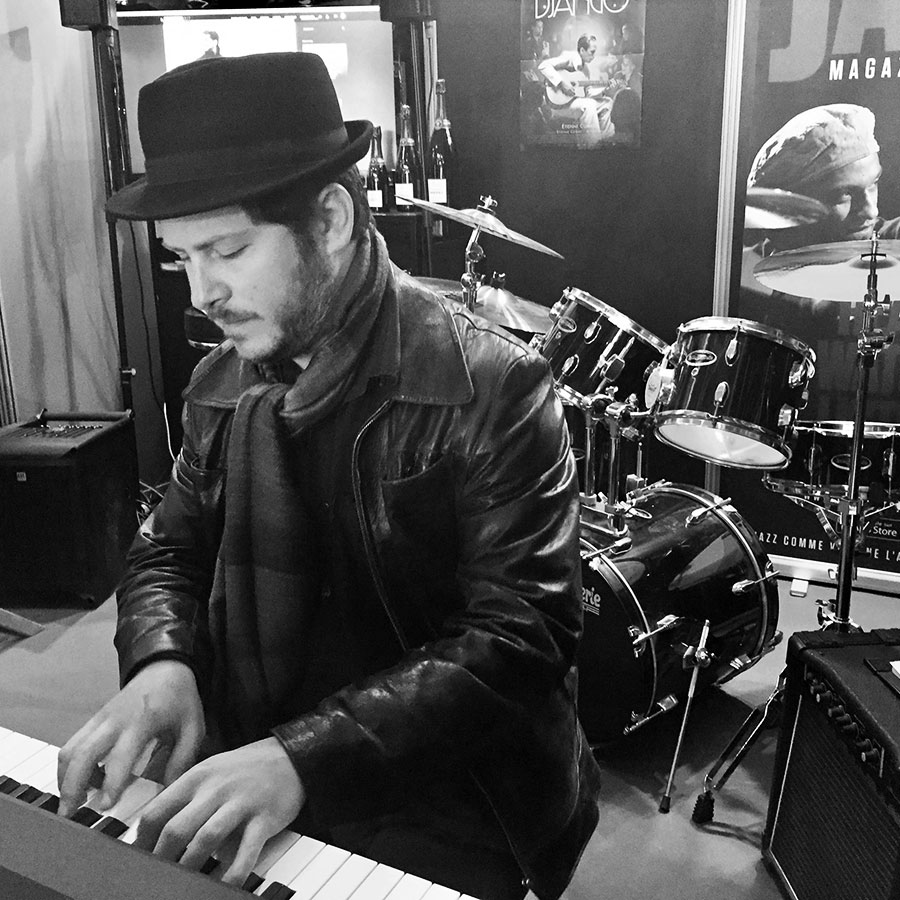 Special Night « Coolectif » a band created by Stéphane Tsapis, pianist and composer and friends around one year ago.
This night at 08:00pm, Stéphane Tsapis trio will play on the barge, Le Marcounet with his trio + some friends of the Coolectif as the great greek trumpet player, Andreas Polyzogopoulos and Neset Kutas on percussions.
Stéphane Tsapis trio is completed by Marc Buronfosse, on double bass and Arnaud Biscay on drums.
In the great cross-cultural exchanges that jazz allows, those with Greece are not the most frequent.
It took a French-Greek such as Stéphane Tsapis to try and pass the experiment. Pianist sensibilized very young
to Thelonious Monk's music, who is discreet here (in France), Tsapis wanted the cohabitation of popular themes and personal compositions, an art where he is past master. At the head of his trio, Stéphane Tsapis confirms us with this third album that he is a composer who in the years to come should not encounter borders.
Franco-Greek pianist Stephane Tsapis and his trio make you travel
to Greece with the album, « Border Lines ». A musical journey…
PAF : 12 € (concert ticket + member of the association "Le Coolectif")
20 € (concert ticket + member of the association "Le Coolectif" + CD of Le Coolectif members)
25 € (The same + invitation to a concert organized by Le Coolectif)