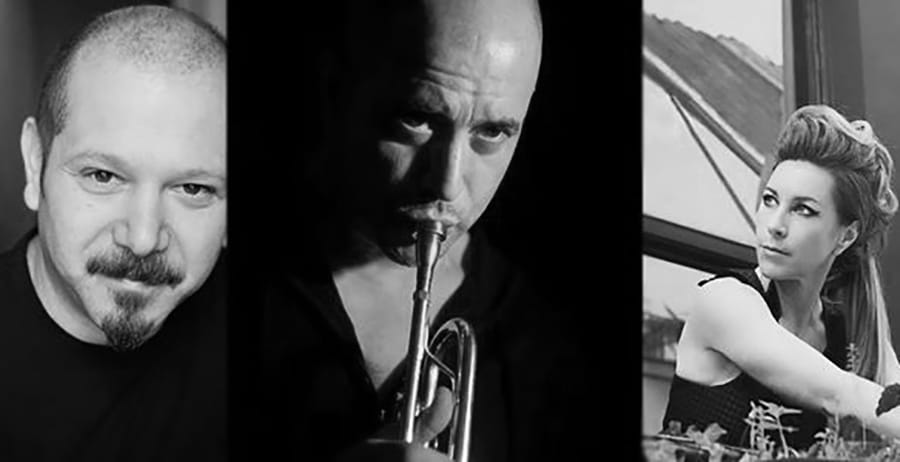 A comeback and a most energetic encounter
Those who were lucky enough to see them live still remember it. The iconic Italian quintet toured the world for over 10 years, from 1997 to 2007.
Stefano di Battista, a fierce saxophonist who isn't afraid of audacious yet lyrical rhythms, cultivates a virtuosity and a stage presence that have made him an ever-so-appreciated and noteworthy musician. Flavio Boltro is a remarkable trumpeter, a master of harmony and unparalleled technician, will reunite with his acolyte next to Fred Nardin, a 2017 Django Reinhardt-Award-winning pianist, as well as the rhythmic dream team: Rosario Bonaccorso and André Ceccarelli.
For this unexpected and exclusive comeback, the five accomplices will feature as a guest the mesmerizing American singer, queen of soul jazz with a contralto voice: Robin McKelle.
An explosive event where the cohesion and energy of this quintet and singer promise to make the evening exceptional , between hard bop, R'n'B and jazz improve!
Stefano di Battista : saxophone 
Flavio Boltro : trumpet  
Fred Nardin : piano  
Rosario Bonaccorso : doublebass 
André Ceccarelli : drums  
Robin McKelle : vocals.
—–=====—–
First part : Joran Cariou Trio

Winner of Young Talents Competition 2016
Joran Cariou : piano
Damien Varaillon : doublebass
Stéphane Adsuar : drums.