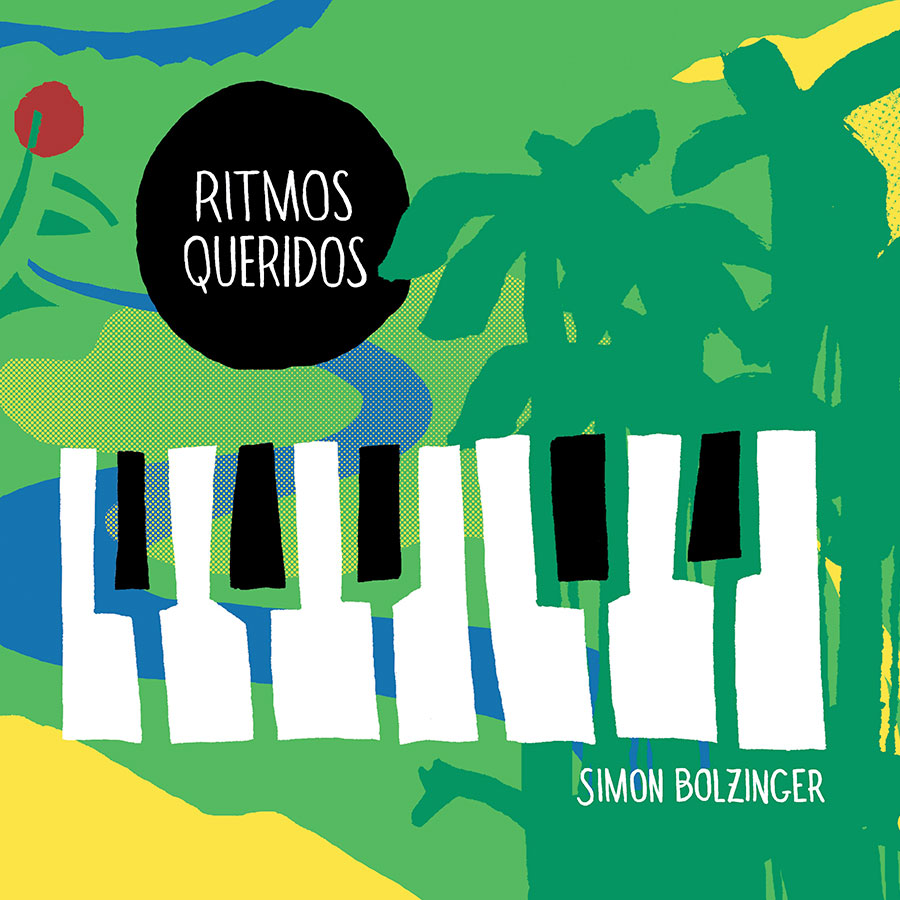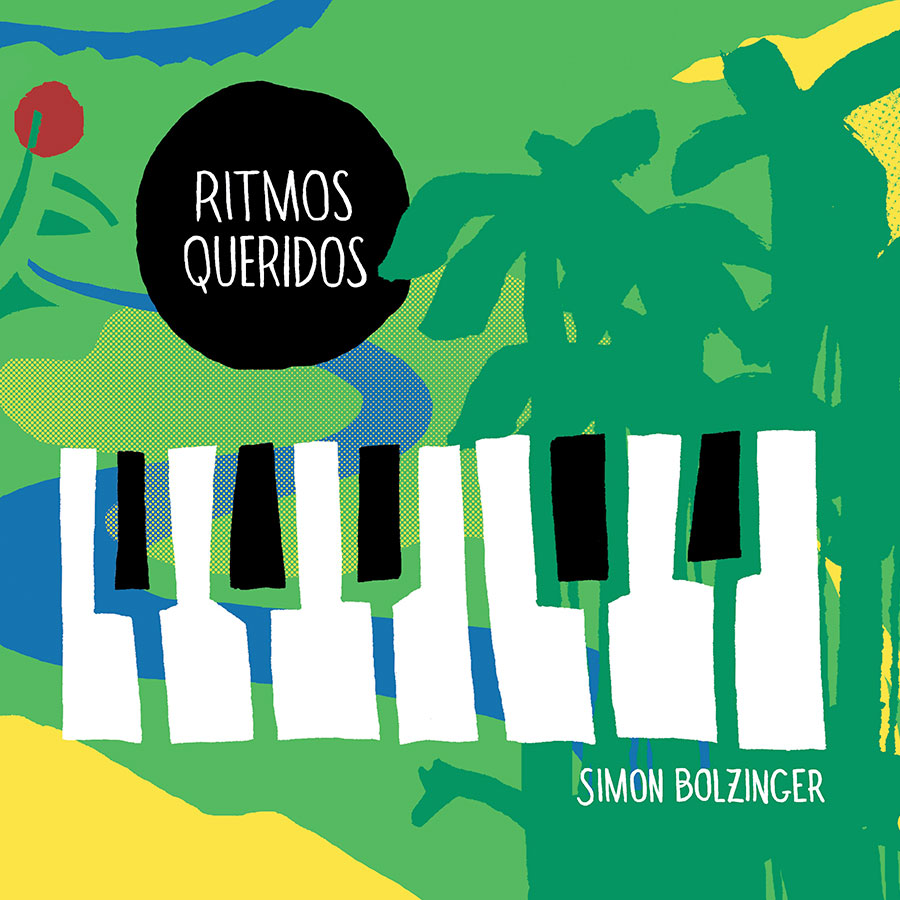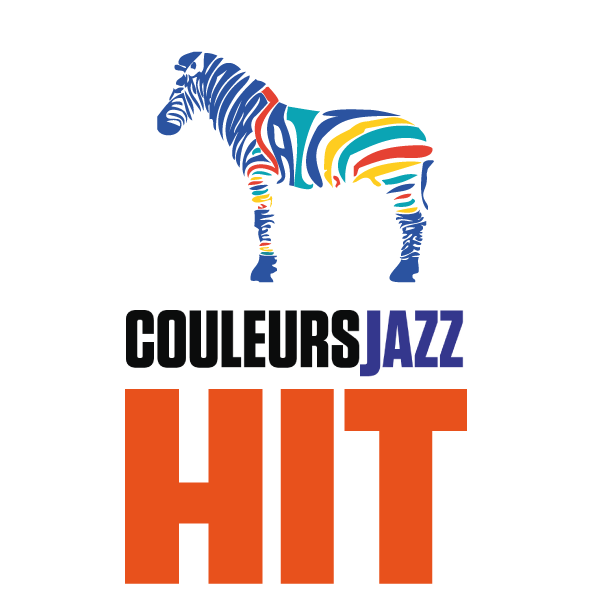 To love is not to think, it is to act, to punctuate the breath and to drown, to impress one another wile murmuring, I love you *. Rhythm … the pulse, isn't that the essence of life? Quite simply because the rhythm begins with the beating of the heart.
Simon Bolzinger, pianist, composer, arranger, who learnt classical and jazz, has long been fond of traditional music from South America and the Caribbean, which he transcribed on the piano, or rearranged for different bands. He is also artistic director in Marseille, of of the Assos Picante (Spicy association), who produces this album.
His passion for jazz and Latin American music came in particular from a two-year internship in Caracas, Venezuela. And obviously we do not come out unscathed from meetings with such musicians and with this musical culture!
After studying Engineering in Physics and a PHD in acoustics, he opted for a career as a professional musician and traveled the world with his group of Salsa for fifteen years and thus approached different cultures and especially Cuban music.
In 2010 he returned to instrumental jazz, first in quartet with saxophonist Olivier Temime for the CD album "Cantos Queridos", then in trio for this new opus: Ritmos Queridos.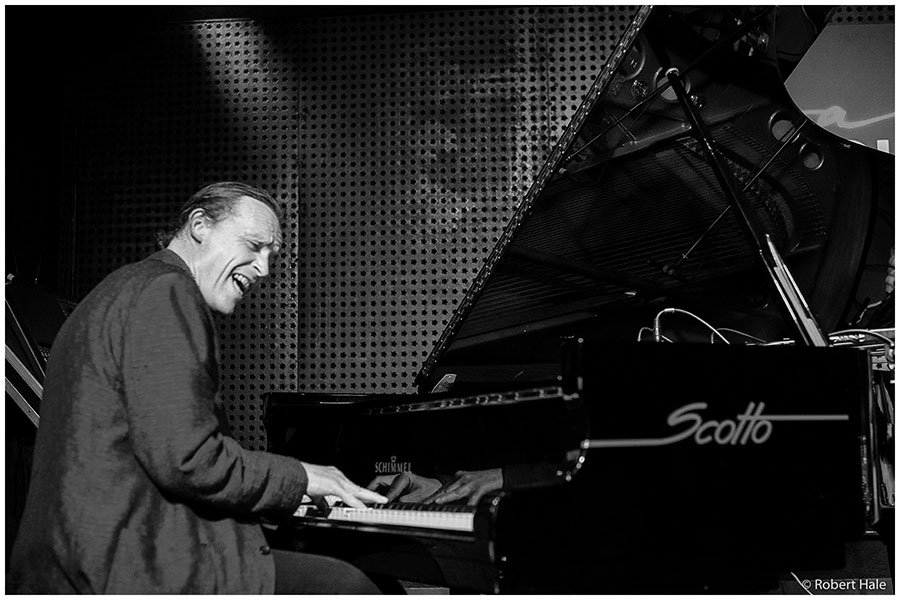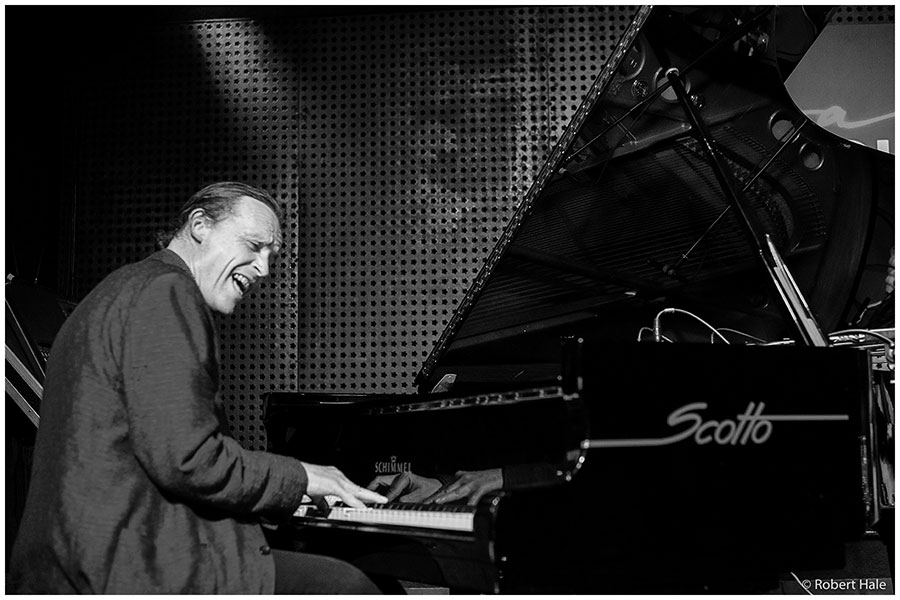 He tells us: "Ritmos Queridos, here are nine of my favorite rhythms, cherished as much as the songs, which I like to spin on my piano or in my head. Because they carry within them the identity of a region, a country, a people or a music. I first discovered them during the "Tambor y Canto Meetings" at the Cité de la Musique in Marseille. Then I started to tame them, sliding my keyboard between percussionists and singers.
Then I brought them home, and I showed them to my jazz comrades … My "cherished rhythms" will certainly have changed since the start of the trip, but whatever, as long as we arrive, listening to this album, going on a musical trip to America, that of the South, which speaks Spanish and Portuguese, that of the llaneros, boleristas or candomberos, where the music is dance, danzón, côco or huayno. "
When the fusion between the tradition of a continent of such musical richness and the jazz of today operates in such a beautiful way, with as much generosity, talents, and sense of rhythms, we have there between the ears , a jewel not only in terms of virtuosity, but also musicality.
The album opens on a Venezuelan Joropo, "Quitapesares" which leaves you speechless, so your body reacts and does not leave you in peace: impossible not to get up to sketch a few steps or at least, if the circumstances prevent you, at least kick your feet and wave your chest. Then the different rhythms and colors of Peru, Mexico, Cuba or Brazil follow each other on swaying or fast rhythms all different and filled with 1000 colors.
The rhythm, obviously essential in this music, is held by two masters living in Marseille, the double bass player and composer from Guadeloupe and Sicilian origins, Willy Quiko and by the Sicilian living, Luca Scalambrino who was also introduced to Venezuelan music.
Another distinguished guest musician, percussionist Alvaro Perez, completes the trio on a few tracks. Alvaro is a specialist in candombe, a musical genre developed in Uruguay and whose origins date back to Bantu Africa.
"Ritmos Queridos" is a Hit Couleurs Jazz album that you can find in its entirety while listening to Couleurs Jazz Radio.
Line Up:
Simon Bolzinger (piano)
Willy Quiko (doubleras, bass)
Luca Scalambrino (drums)
Guest:
Alvaro Perez (percussions)
©Photos Robert Halle
(*) Bernard Gireaudau