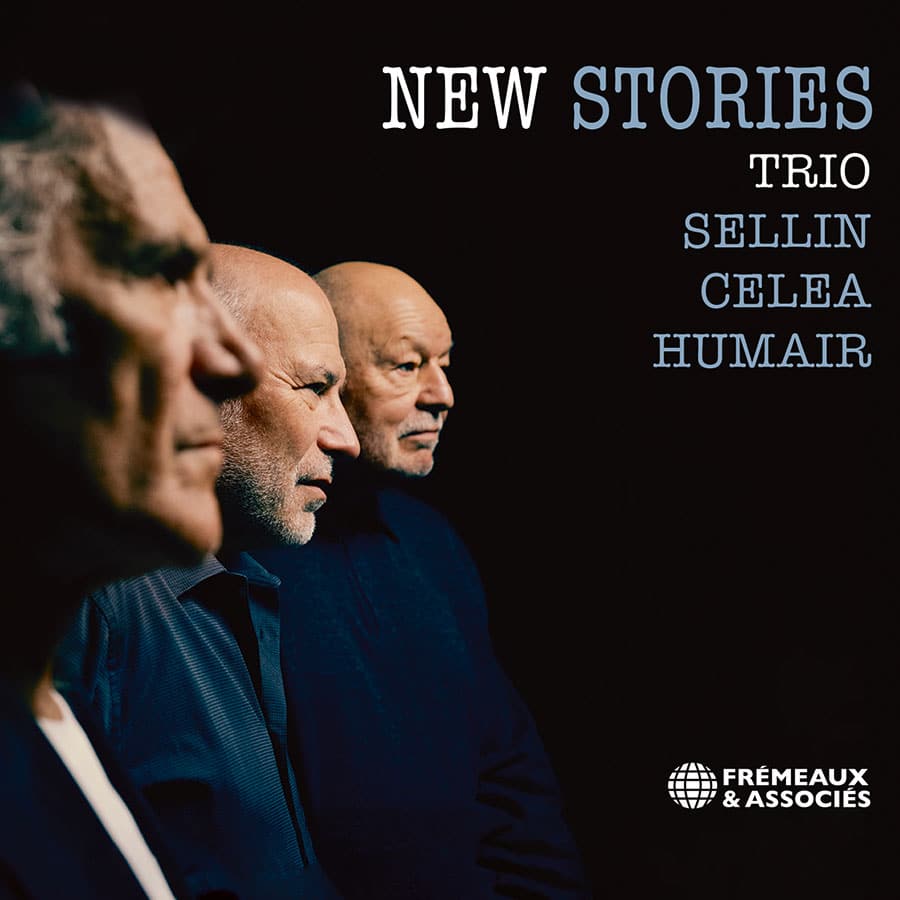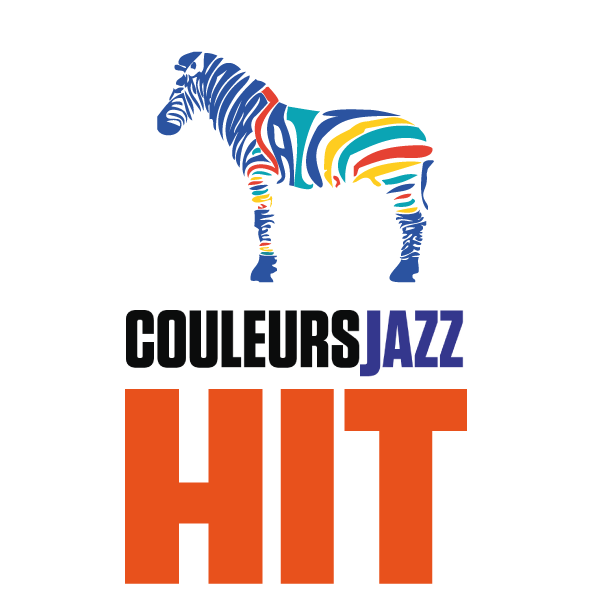 "There are fortuitous cases in which the most perplexed man, however disillusioned he may be, obeys contingencies which, though random, are no less intrinsic in character" wrote Bergson over a century ago. In September 2021, at the invitation of Jean-Paul Celea, I found myself in a similar situation when I attended the recording of this CD at the Sextan studio in Malakoff.
Perplexed and a little disillusioned, I was going through a period of reduced creativity and responsiveness. I wasn't depressed, just going through a slump. So, I spent a few hours in the recording booth with Gérard de Haro, who had abandoned his Provencal stronghold of La Buissonne for the occasion.
To "attend" a recording session where the musicians are each in their own space, wearing headphones, while you yourself are in the sound engineer's booth, is a big word.
In fact, you don't see much, just hear the music being made and the sound engineer's dialogues with the musicians who join him periodically to listen to the takes and comment on them.
I followed all this in a state of semi-lethargy, not unpleasant but not very productive, and I kept the memory of a rather pretty music. What a mistake! Faced with the finished product – the CD on which the music has been mixed and mastered – I can only admit that it is pure beauty, far from any prettiness.
And this is the case as soon as you see the CD cover, where the three faces, in profile, look towards an off-camera horizon. A photo that can only be the work of Jean-Baptiste Millot (whom I call "Millot mio" because we're pretty close). This little bastard regularly nails me to the spot, since his photos breathe so much humanity and reveal the depth of the musicians he immortalizes. And let me remind you in passing that a musician is a human being (like you and me) before being an instrumentalist. 
That's what Millot's photos capture better than most of his fellow photographers.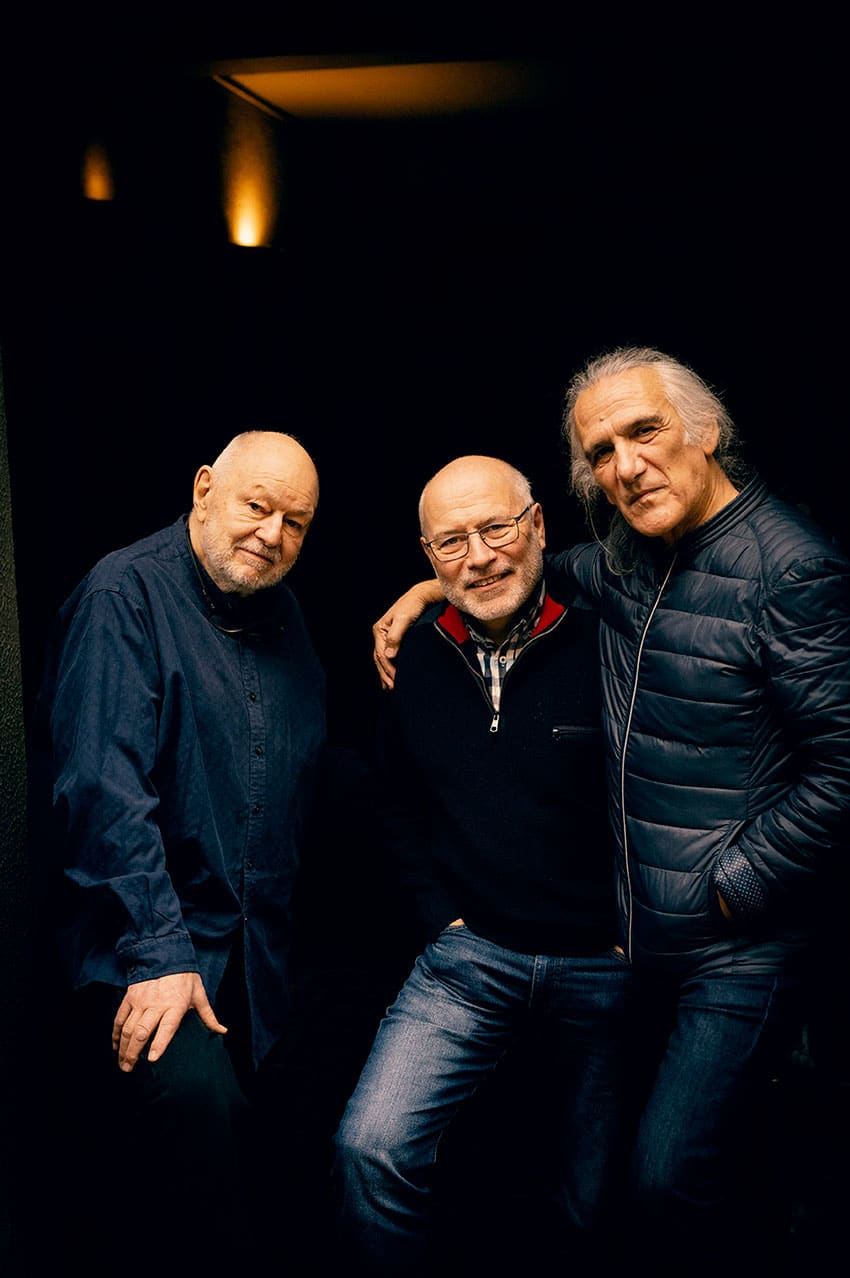 The beauty is also to be found in the magnificent liner notes by my main Man François Lacharme, who rarely writes, but so poetically, so sensitively and as a great connoisseur of music and musicians, that it leaves you breathless.
So much so that the poor reviewer (yours truly, in this case) wonders whether his little paper – in comparison – won't come across as a "trinket of sonic inanity" (as Mallarmé would have said). Ill-equipped to talk about the music of this superlative trio after reading Lacharme's liner notes, I certainly was. But you've got to go down to the mines, earn your keep and try to keep the esteem of the Boss of couleursjazz.fr.
So, let's go while the going's good!
I didn't really know Hervé Sellin as a trio pianist and composer. Here he shows himself to be enchanting in both fields: sumptuous touch, inventive phrasing, beautiful voicings, very interesting compositions… No wonder Celea and Humair(whom I know much better) have chosen to follow in the footsteps of their coruscating junior.
What can I say about this bassist and drummer that hasn't already been written a thousand times over? That they are, each on his own instrument, at the top of their game, not only in Europe but worldwide. That they get on like a house on fire, and that a pianist, in their company, can only give as good as his fingers, his guts and his brain (which I call "the guts from above", because we mustn't forget that the brain, like the heart or the liver, is a viscera and not a kind of flesh computer surrounded by bones).
In short, on a few themes by Sellin, a few modern standards (including a splendid "Black Narcissus" – by Joe Henderson – where Celea's double bass, played with a bow, takes over the melody and emotional charge by the same occasion) and two collective compositions, our three lads set the bar so high that one imagines most piano trios in France and around the world huddling coldly in their burrows waiting for the storm to pass.
It won't pass any time soon, once you've given your taste buds a taste of this sonic feast, and put the disc back on your player again and again. And, believe it or not, this is what I did many times before deciding to write these few lines on my faithful Mac Book Pro, as a good professional that I am, moved more passionately than professionally by the new stories told by Sellin, Celea and Humair.
Line Up:
Hervé Sellin: piano
Jean-Paul Celea: double bass
Daniel Humair : drums
New Stories is a "Hit Couleurs Jazz" published by Frémeaux et Associés
©Photos Jean-Baptiste Millot