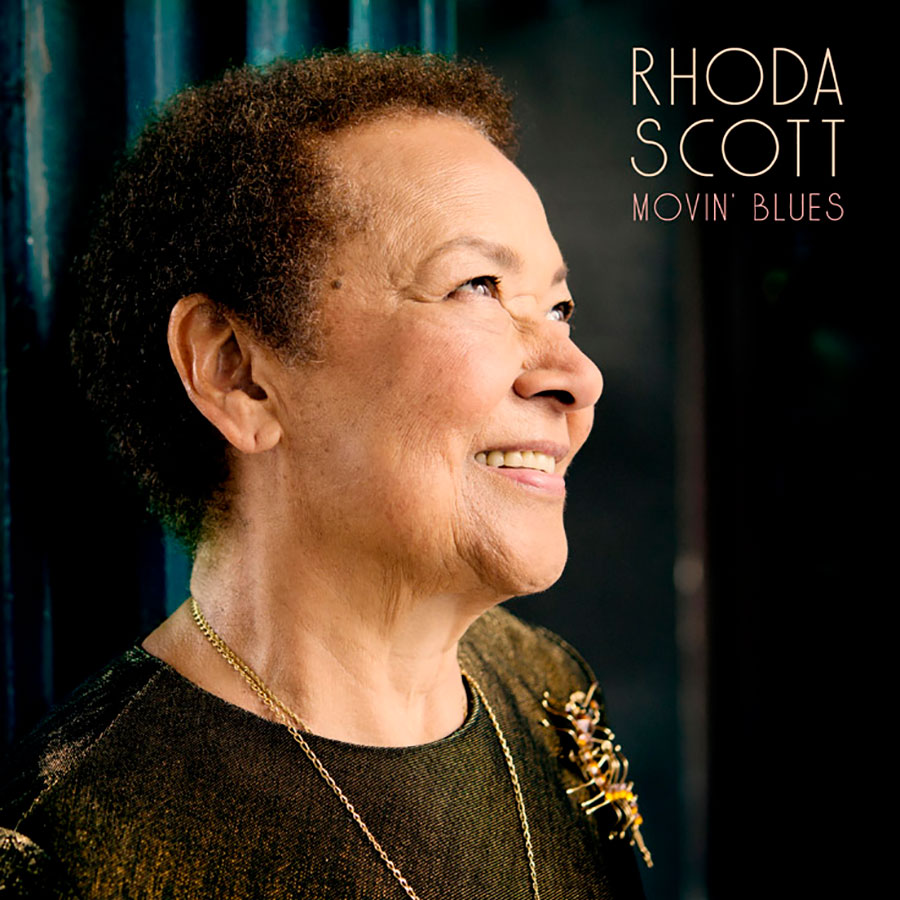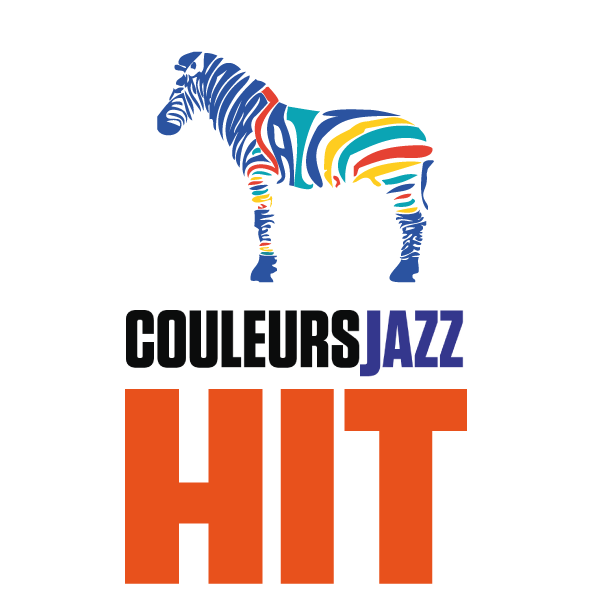 On this women's day, it is not one but two concerts that took place in the Café de la Danse for the festival "Sunset Hors les Murs" at the initiative of Stéphane Portet. Rhoda Scott presents her new album "Movin' Blues "in front of a packed house at the end of the afternoon, and the particular circumstances of the moment act as a driving force.
Rhoda Scott comes back in this album, so to speak, to her first love as she is known for her memorable duets with great drummers like Steve Phillips and Daniel Humair, and more recently Julie Saury and Anne Paceo within the framework of the project "We Free Queen" .
The organist talks about the feminine cause with humor, evoking the first edition of International Women's Day in 1911, and considering its little success until now compared to a celebration like that of music.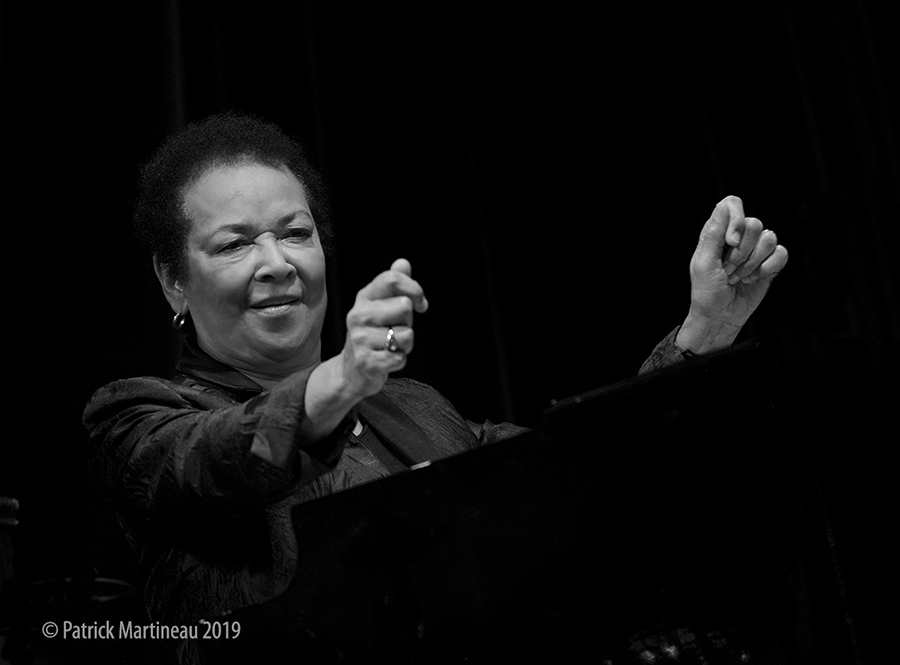 The French drummer Thomas Derouineau, with a mixed background that includes electro, pop music and, of course, jazz, takes up the challenge with flying colors. His power is, in fact, welcome to respond to the "Barefoot Lady", never as comfortable as in a context steeped in gospel and blues. His versatile, fiery and technically mastered drum solo proves that you can put Zildjian cymbals to the test to the delight of listeners.
The powerful and clear sound of the album, superbly recorded by Douglas Marcolino, is well restored by the acoustics of the Café de la Danse, which develops and amplifies the sounds produced by the "Leslie Cabin" of B3, with their characteristic twirling aspects. . This dimension is important because Rhoda interprets her setlist by simultaneously playing rhythmic and melodic structures, combining all the registers of the instrument.
The option chosen is tasty, since we are offered this evening all the tracks composing her new album. "Blue Law" contains a malicious quote from George Gershwin's "Fascinating Rythm", while "Movin 'Blues" and "Blues at the Penthière" are vibrant tributes to the blues and the spiritual atmosphere in which the work of the artist is bathed. the organist. In terms of major influences, we can cite "Come Sunday" and "Caravan" by Duke Ellington, with its exotic and Latin colors. "Dans ma Vie", an original composition, undoubtedly refers to the France of the 60s who welcomed the artist.
Cette culture, qu'elle a faite sienne, s'incarne en le « Watch What Happens » de Michel Legrand, issu de la bande son du film de Jacques Demy « Les Parapluies de Cherbourg », avant que le fédérateur « Vocé Abusou » d'Antônio Carlos et Jocafi, plus connu en France par l'adaptation de Michel Fugain « Fais comme l'Oiseau », n'achèvent de ravir le public de sa terre d'adoption.  « Honeysuckle Rose » de Fats Wallers est un classique propice à des jams endiablées, et il ne fait pas exception ce soir grâce à la divine surprise d'un duet avec Anne Ducros, accompagnée des side men de luxe que sont Adrien Moignard à la guitare et Diego Imbert à la contrebasse, soit le line up du nouvel album, « Something », que la chanteuse présentera quelques heures plus tard en ces mêmes lieux.
This culture, which she made her own, is embodied in Michel Legrand's "Watch What Happens", from the soundtrack of the film by Jacques Demy "The Umbrellas of Cherbourg", before the federator "Vocé Abusou" from Antônio Carlos and Jocafi, better known in France by the adaptation of Michel Fugain "Fais comme l'Oiseau", never cease to delight the public of his adopted land. "Honeysuckle Rose" by Fats Wallers is a classic conducive to frenzied jams, and it is no exception tonight thanks to the divine surprise of a duet with Anne Ducros, accompanied by the luxury side men who are Adrien Moignard on guitar and Diego Imbert on the double bass, the line up of the new album, "Something ", which the singer will present a few hours later in these same places.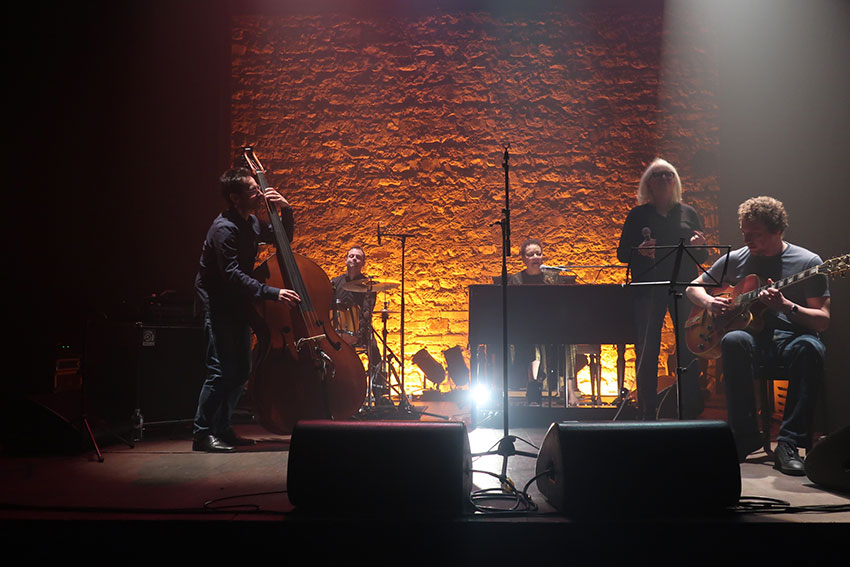 « I'm lookin' For a Miracle » from Clark Sisters, a talented gospel group, is interpreted with an elegance that brings it closer to the world of Nat King Cole. "Let My People Go" is an allegiance to an ecumenism synonymous with tolerance and peace between peoples, while "Yes Indeed" by Melvin "Sy" Oliver (who also illustrated himself by taking up the standards of the French song "La Vie en Rose" and "C'est si Bon") materializes the link between the universe of Tommy Dorsey and that of the group of Elbernita "Twinkie" Clark.
What to say about «Prière », a new original composition, except that it essentializes the substance of music that is appreciated on several levels, as an invitation to primordial dance, of course, but also as pure erudite pleasure, rich in references, rooted and authentic.
The people gathered for this authentic musical festival were not mistaken, celebrating as it should be at the end of the concert a great artist always modest, although burning with fervor and unwavering determination as soon as she touches to his Hammond Organ.
A great moment of quintessential jazz which marks the era of a generalized indefinite confinement …