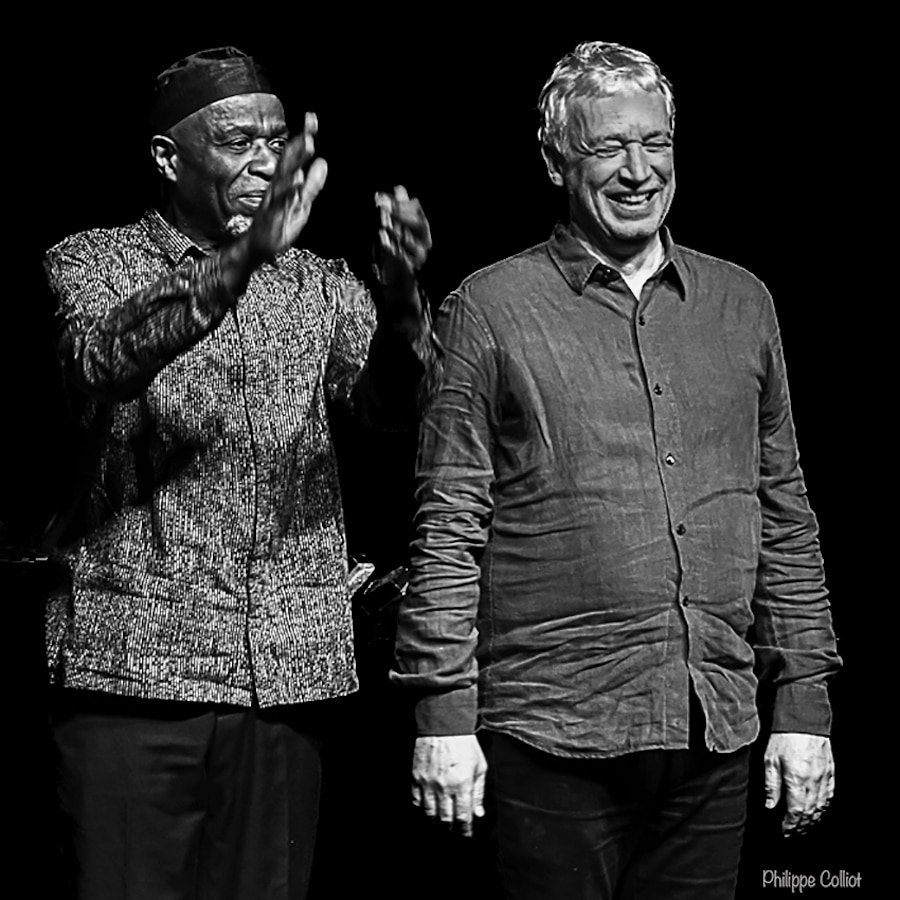 The two pianists Laurent de Wilde and Ray Lema were at the Théâtre des Jacobins in Dinan on April 6 to present Wheels.
 Wheels is the name of their 2nd album as a duo, released two years ago. It follows Riddles their first album for two pianos, released in 2016 and which received, already at the time, a strong success from both the enthusiastic public, as well as critics.
Ray Lema and Laurent de Wilde have known each other for 30 years. Ray Lema, more than 70 years old, has a rich and brilliant career, both literally and figuratively. His younger brother is obviously not to be outdone and is one of the most important figures in current jazz piano.
Both albums are regularly broadcast on Couleurs jazz Radio, it goes without saying.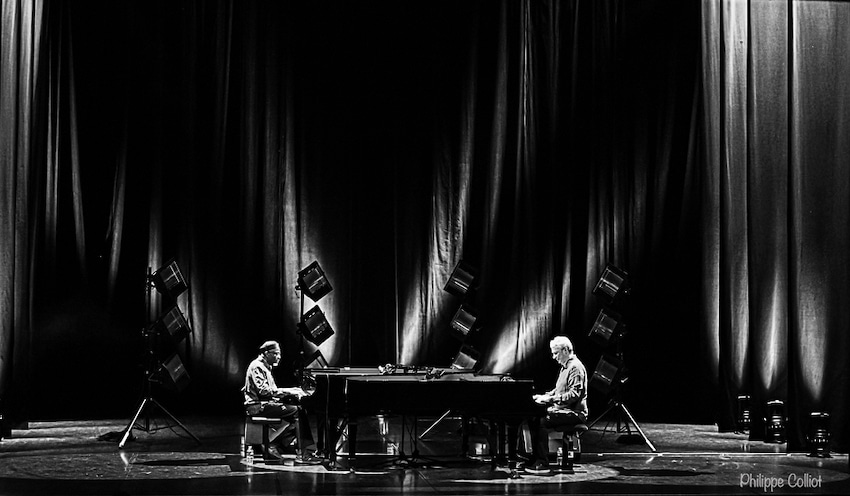 But Wheels is the wheel that turns, as also the cogwheels of a clockwork that fit perfectly into each other allowing the hands to turn.
This is how Laurent De Wilde presents the fruit of their work and their collaboration. The music must turn, one must not encroach on the other's playing, the playing of the two pianists must be in perfect "harmony".
To achieve this, two Stenways are placed face to face and side by side. 176 notes to be put in the right place, at the right time along a repertoire created in common around the vast world, mostly in Africa.
Abyssinia, Niger for a tribute to Fela (Human Come First), the Congo of course, with Wheels and Lubablue, or the Ivory Coast with Poulet Bicyclette…
Ostinati that intertwine with the improvisations of the two pianists, the muffled strings of the piano of Laurent De Wilde to imitate the sound of the balafon, rhythms and styles varied, the blues always very present, like the shadow of Monk who hovers over the two men …
The two musicians regale the audience who ask for more and more. Encore and encore…
"You never give up in Dinan!" Laurent De Wilde will say with a smile.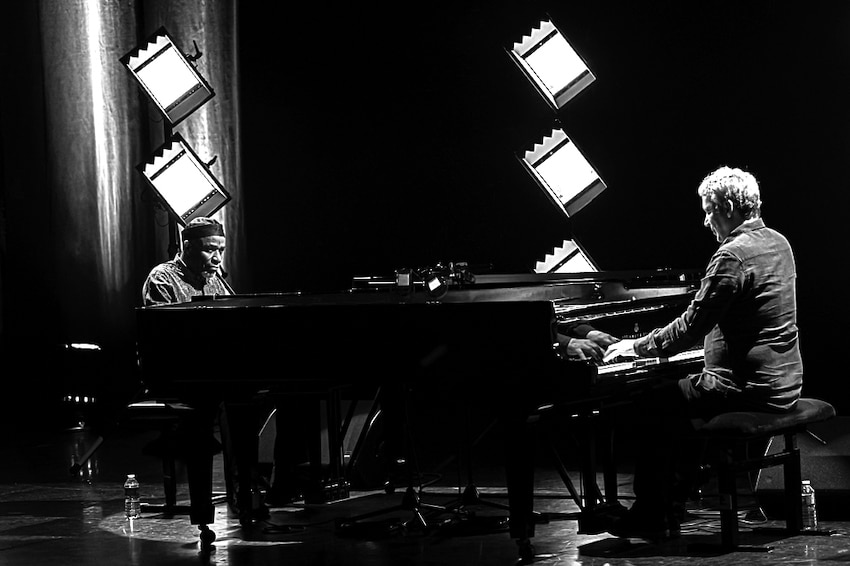 ©Photos Philippe Colliot