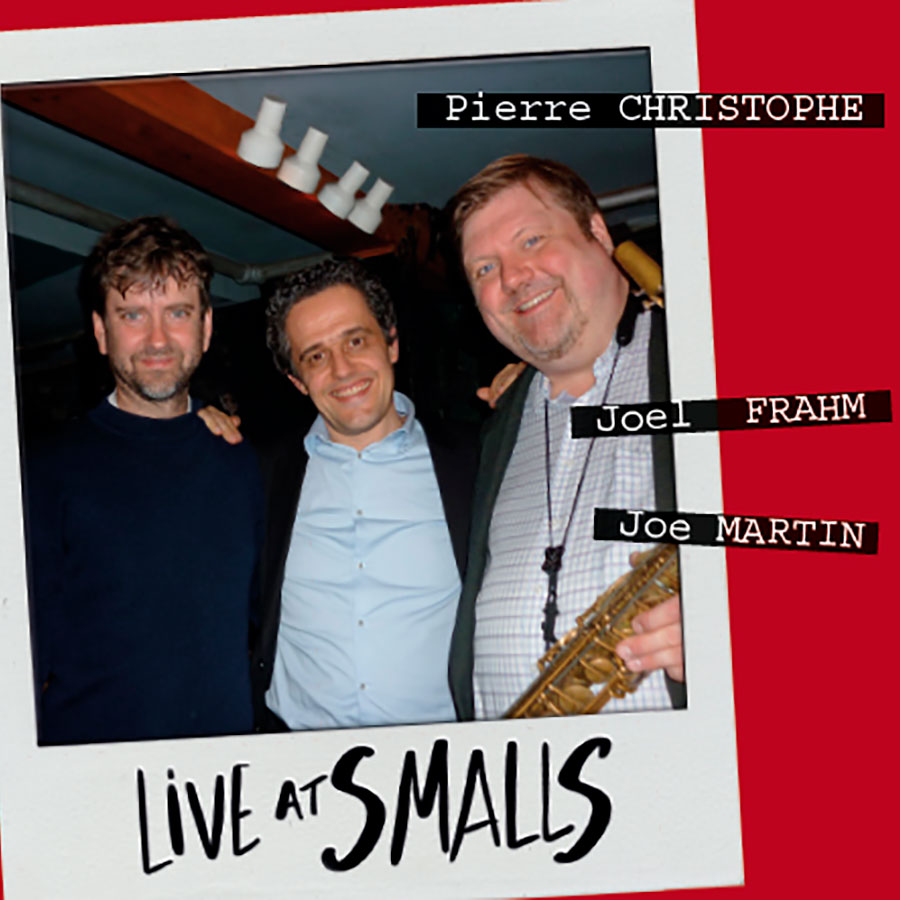 This album was recorded by Pierre Christophe at Smalls, the famous Greenwich Village jazz club, during his recent stay in New York.
For the occasion, the pianist is surrounded by two musicians of his generation whom he has known for a long time and whose qualities he appreciates.
The first is Joel Frahm, a tenor saxophonist with a swinging and generous playing, who had the opportunity to work with Brad Mehldau and Betty Carter's Jazz Ahead. He expresses himself here with ease by skillfully slipping quotes into his improvisations.
The second is the double bass player Joe Martin who has played, among others, with Andy Bey, Bill Charlap, Billy Drummond and Art Farmer who all appreciated the quality of his accompaniment.
He is also an inspired soloist, which he clearly demonstrates in D. D. L. J …
Taking advantage of the live conditions, the three accomplices improvise at length and freely in front of a receptive audience.
Pierre Christophe adapts very naturally to the play of his two companions without losing an ounce of his usual manner made of dazzling features dispensed with ease. His two compositions, Valparaiso and African Beauty fit very well into a repertoire which includes three pieces written by his mentor Jaki Byard.
An evening in a club as we would like to live often.
Line up:
Pierre Christophe, piano
Joel Frahm, tenor saxophone,
Joe Martin, double bass.
Recorded on August 22 2018 at Smalls in New York
Live at Smalls is an album Camille Productions MS 062019 distributed in France by Socadisc