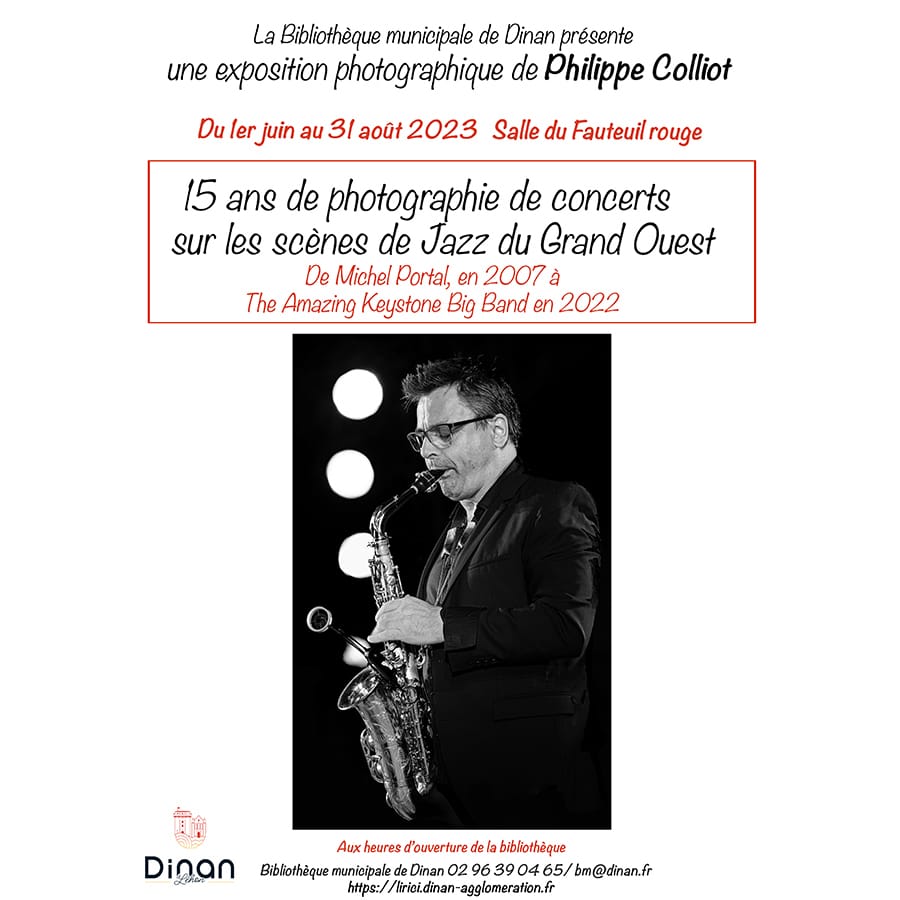 15 years of concert photography on the jazz scenes of the Grand Ouest (in Bretagne)
La musique de Jazz est une niche. Faudrait-il venir à Paris pour écouter, voir…et photographier les actrices et acteurs de la scène jazz nationale et internationale ?
Philippe Colliot nous montre que l'on peut satisfaire sa passion musicale et photographique, dans l'ouest de la France, en Bretagne par exemple.
C'est l'objet de l'exposition proposée à la Bibliothèque Municipale de Dinan.
Plus d'une vingtaine de portraits en noir et blanc, pris sur le vif entre 2007 et 2022, sont accrochés sur les cimaises de la salle du Fauteuil Rouge. Michel Portal côtoie Cécile McLorin Salvant, Médéric Colignon, Philip Catherine, Pierrick Pédron…
Jazz music is a niche. Do you have to come to Paris to listen to, see… and photograph the players on the national and international jazz scene?
Philippe Colliot shows us that you can satisfy your musical and photographic passion in the west of France, in Brittany for example.
This is the subject of an exhibition at the Municipal Library of Dinan.
More than twenty black-and-white portraits, taken between 2007 and 2022, hang on the walls of the Salle du Fauteuil Rouge. Michel Portal rubs shoulders with Cécile McLorin Salvant, Médéric Colignon, Philip Catherine, Pierrick Pédron…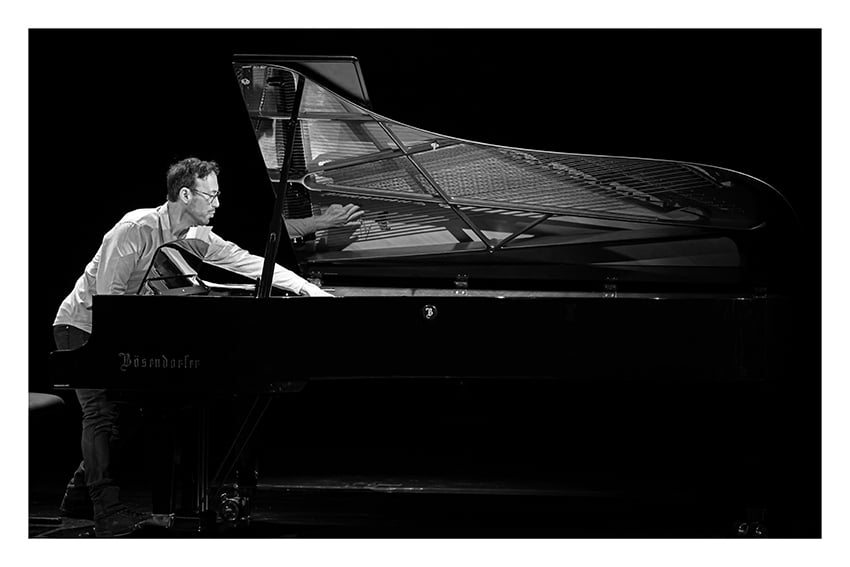 Yaron Herman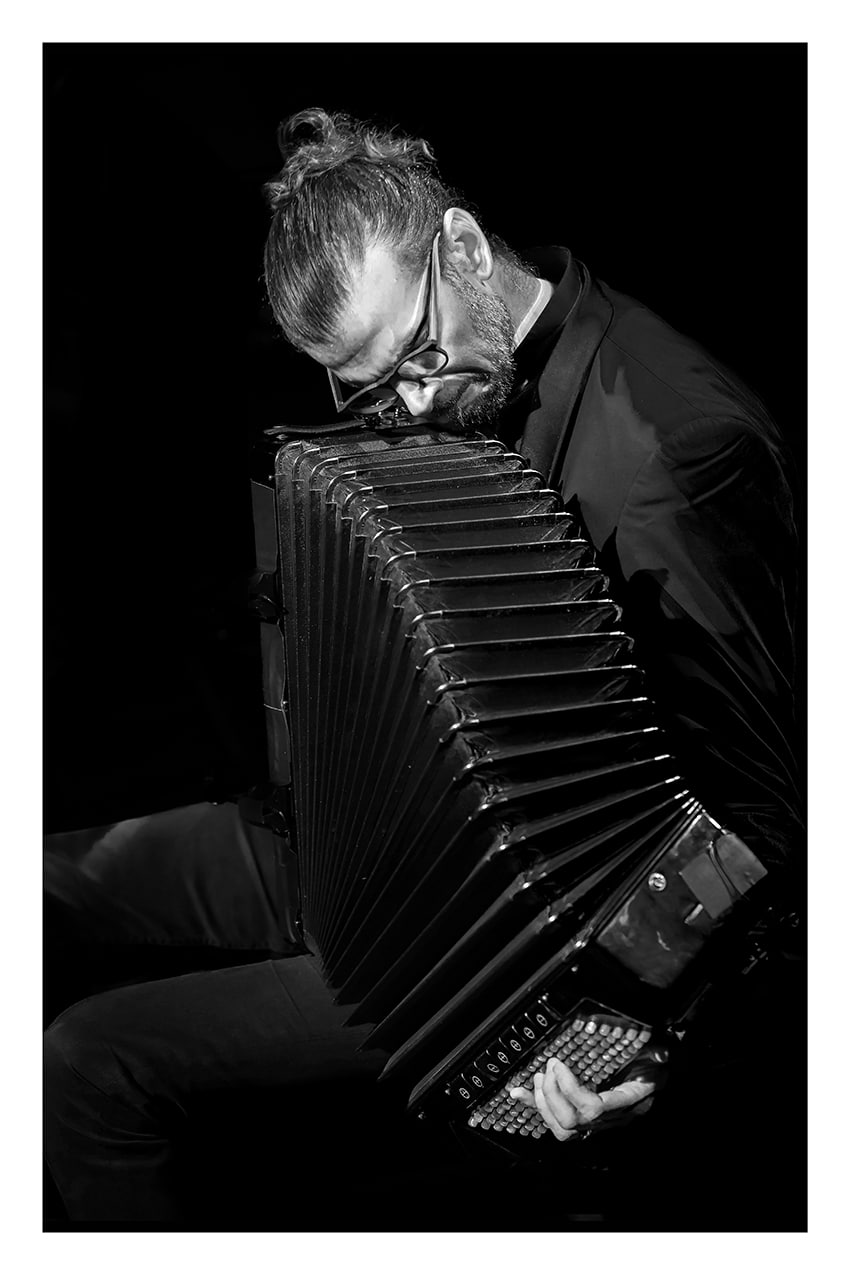 Vincent Peirani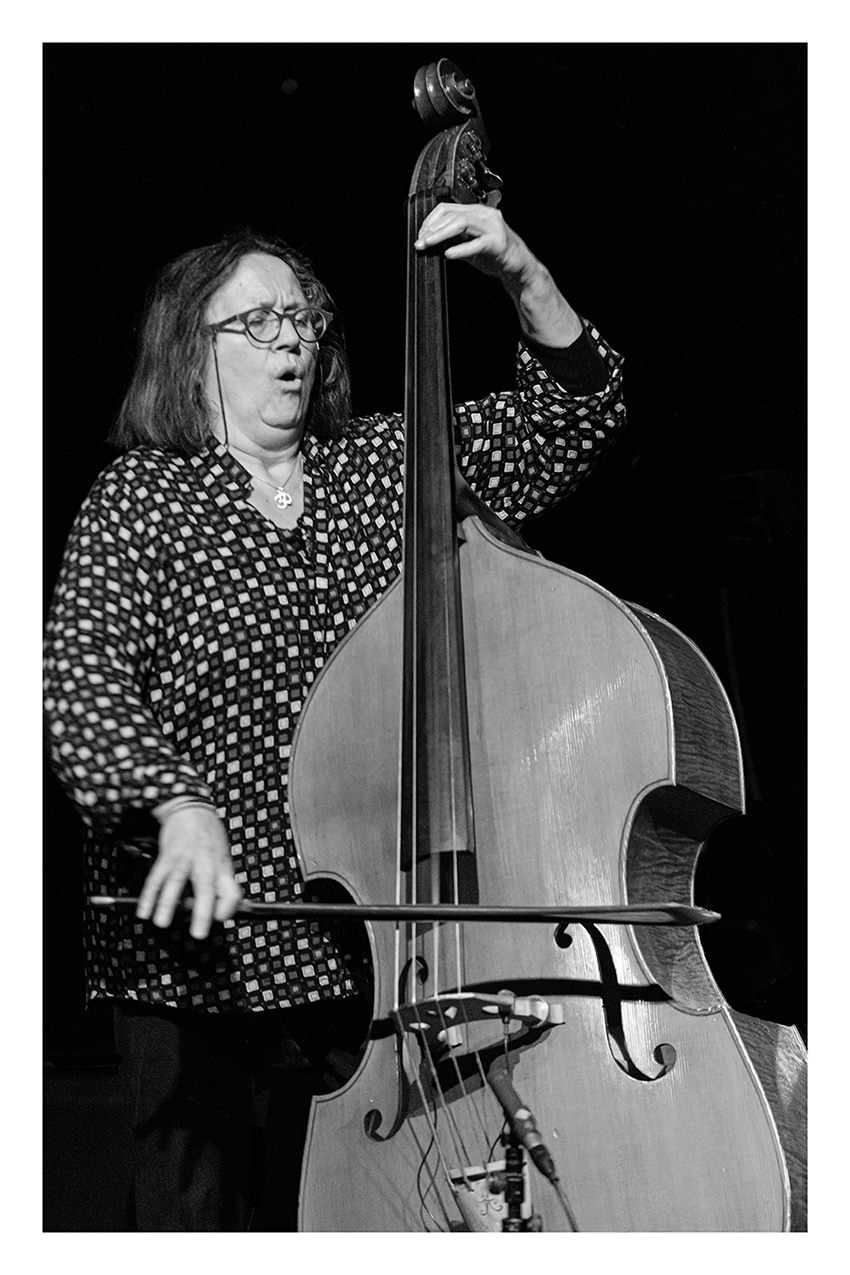 Joëlle Léandre