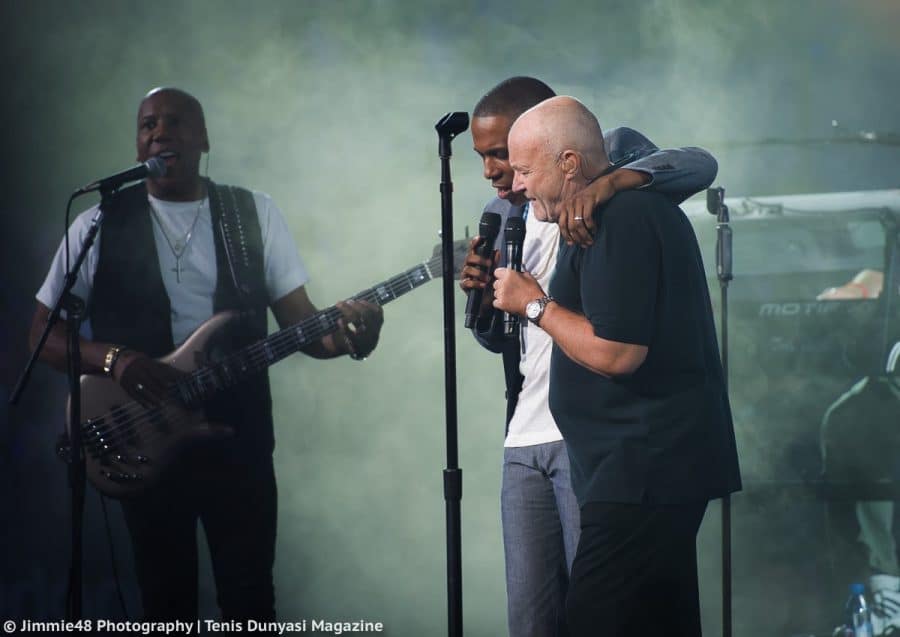 Grammy-nominated bassist Nathan East joined his longtime friend, music legend Phil Collins onstage for a headlining set to kick off the U.S. Open.
The stunning performance christened the new retractable roof over Arthur Ashe Stadium and included Collins' signature song "In The Air Tonight" as well as "Easy Lover" (co-written by East), where former 'Hamilton' star Leslie Odom Jr. joined them on stage to fill the vocals originally sung by Philip Bailey of Earth, Wind & Fire. Filling in on drums was Collins's 15-year old son Nicholas.
Watch full performance:
American jazz, R&B and rock bassist East is working on his new album 'Reverence', the follow-up to his eponymous, GRAMMY-nominated debut, which featured Collins and Bailey.
With more than 2,000 recordings, East is considered one of the most recorded bass players in the history of music, according to Wikipedia. He is a founding member of contemporary jazz quartet Fourplay and has recorded, performed and co-written songs with performers, such as Eric Clapton, Michael Jackson, Joe Satriani, George Harrison, Phil Collins, Stevie Wonder, Toto, Daft Punk, and Herbie Hancock