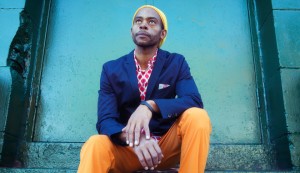 A l'occasion de la sortie de son dernier album Rhodes Ahead Vol. 2, Marc Cary investit la scène du New Morning en trio, notamment accompagné de son fidèle batteur (et joueur de tabla) Sameer Gupta. Ex-pianiste de Betty Carter et Abbey Lincoln, le jeune quinquagénaire possède un impressionnant cv de sideman, mais aujourd'hui, c'est en leader qu'il s'impose avec différentes formations. Influencé par la musique go-go de son enfance Washingtonienne, Marc Cary est un redoutable rythmicien qui mixe les genres avec brio, du funk à la musique indienne, jusqu'à la transe gnawa du maître Mustapha Bakbou. Un must.
Quand ? Mardi 2 juin 2015 à 20H30 au New Morning – Paris.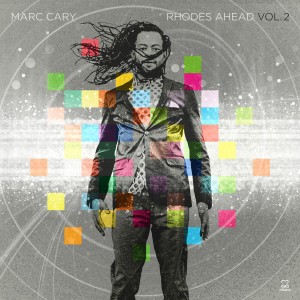 To mark the release of his latest album Rhodes Ahead Vol.2, Marc Cary invests the New Morning scene with his trio, especially accompanied by his faithful drummer (and tabla player)Sameer Gupta. Former pianist of Betty Carter and Abbey Lincoln, the young fifties has an impressive CV as a sideman , but today is a leader that wins with different groups. Influenced by go-go music of his childhood in Washington, Marc Cary is an incredible rhythmist that mixes genres brilliantly, funk Indian music, to the Gnawa trance master Mustapha Bakbou. A must.
 When ? Tuesday June 2nd 2015 at 8:30PM at the New Morning – Paris
More information in Couleurs jazz #10 on iPad and on this site @