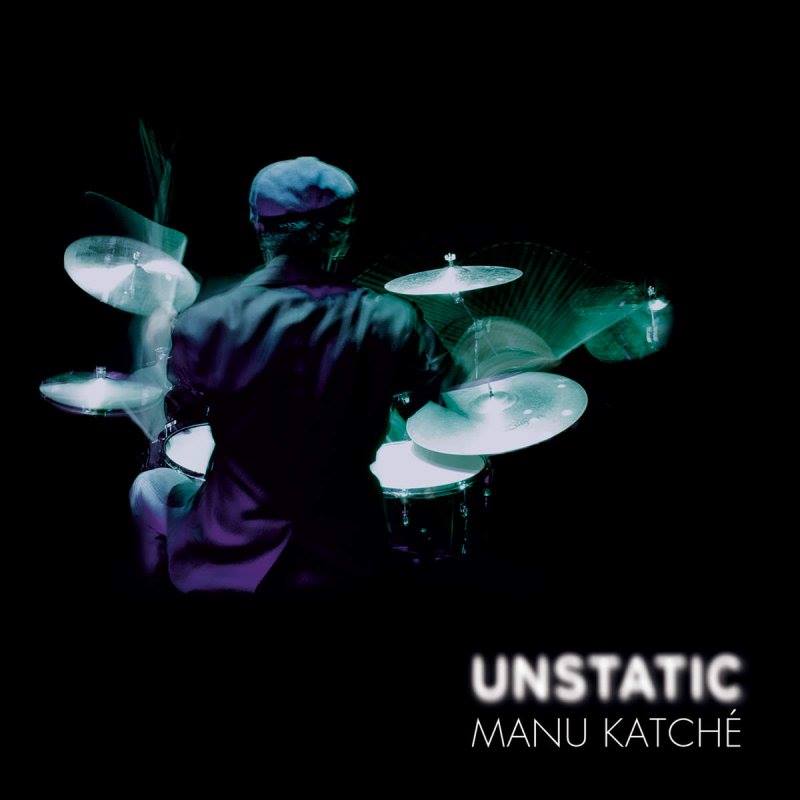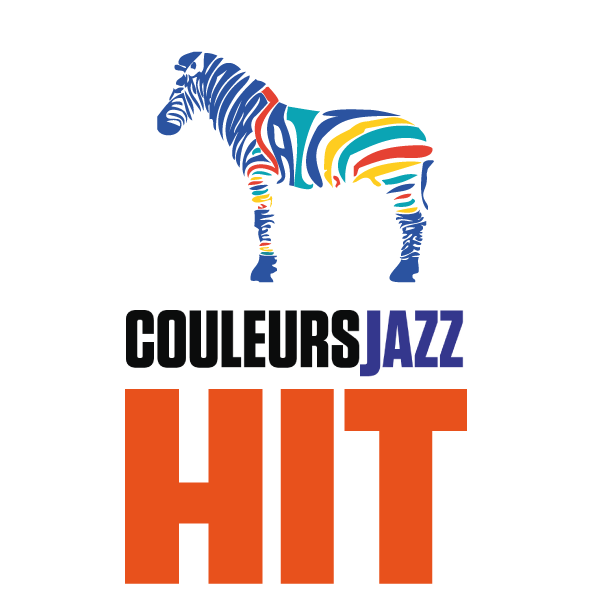 Exclusive itv and text by Laurent Bataille for Couleurs Jazz
Like it or not, two bars are enough to let you know that your listening to Manu Katché. Yes, he's that kind of musicians ! « Sorry », says Manu at the end of the interview when I dare to express that compliment, but at the same time, I can see that he's assuming this as an evidence, as if this statement was perfectly normal for him. Yet, believe me, even for a drummer, it's not that easy to make one's mark with sounds, colors, a recognizable style… in a word with a strong personality. Smart, chatty, stylish, direct when he speaks, Katché plays the way he is and it does work for him.
As any good leader, he knows what he wants… and what he doesn't
After a stellar stint with ECM, « a label that, according to him, wasn't pushing his career far enough » he frees himself from Manfred Eicher's production, release a live CD for Act, and finally votes to go self-produced. As any good leader, he knows what he wants… and what he doesn't. « For ''Unstatic'', recorded at Ferber studios in Paris with an American engineer, I wanted a female upright bass player, a woman who could be able to play the simple lines that I wrote. Ellen Andrea Wong's upright bass stays in the field of Jazz, with the extra sensibility due to the feminine approach, just like in a couple, with enough electric power from time to time to fit my drums sound », says Manu who strokes his drum heads and cymbals harder and fills more musical space than most traditional Jazz drummers. Same thing for the « orchestration with trumpet, sax and trombone, than could be compared to the mythical Jazz quintets or sextets from the fifties or sixties, but lends here more towards a soul oriented sound from the seventies, without playing in the style of soul music, but tipping the scales in that direction ». Manu usually doesn't listen back to what he records, but he's not searching himself anymore and confesses that he has pushed the artist that he really is inside him, « trying and daring to play things ! ». He really seems to have found himself and if he reacts when I use the word ''jubilee'', « you know, I'm not around since 50 years ! 😉 », one can really feel the maturity, the nice progressing in the writing, in the musician's direction, « to get the best out of them », and a subtle way to make himself desire, leaving bass lines and colors fit in, before he comes on each track with a efficient groove and lots of sound signatures.
''Unstatic'' is his fifth album as a leader and, « to set this pop/rock/soul/jazz sound heritage and create a link between the songs », as he mentions, Manu uses for the 3rd time the same pianist, « Jim Watson, with whom the alchemy works perfectly, especially when he plays the Wurlitzer. After a group without bass experience, this historical electric piano « succeeds to the Hammond organ, the Fender Rhodes, or Pino Paladino's electric bass heard on the previous albums. I also wanted to lay on the infra-bass and medium frequencies coming out of the drums and the bass, with a soulful spirit nailed by a north American way of recording these instruments, which contrasts with the more European oriented sound that you could hear on my ECM albums ». The result is a synthesis made of contrasting influences, including this beautiful intro which refers to the rumba from the fifties where drums conspicuous… by their absence : « I left the bass and percussion play first, and came in later ». Keeping his sensitivity, his quality demand and his sharpness, the drummer leads, « and at the same time, I make sure to leave enough freedom for the music to happen. This album is definitly what I am and even if I made sure that one could hear the melodies, without going into a drumming contest, I managed to put myself more at the front than before
« the Jazz idiom that must continue to evolve with the mark of a lot of different styles of music, without selling its soul or end up like collages »
Being aware of newcomers « entering a much more complex market », with « a fame which might have the audience bored », Manu entirely assumes his leader nature and tries « to maintain attention by not touring all year long ». He makes sure to settle, to regenerate, and fully endorses each of his numerous caps: drummer, composer « giving my preferences to melodies that you can whistle », artitic and executive producer… When I quote other drummers leaders, french or from other countries, he gladly retains André Ceccarelli or Daniel Humair, showing a sincere respect  for their major influence. He reacts to Hugh Coltman's name with great enthousiasm, compares him without hesitation to Gregory Porter, and carry on with the essential crossover between Folk, Pop, Electro, Hip Hop, and « the Jazz idiom that must continue to evolve with the mark of a lot of different styles of music, without selling its soul or end up like collages ». He argues quoting Ibrahim Maalouf, Tigran Hamasyan or Eric Legnini who wisely use Jazz in their work, and kindly tackles most of Pop or Rock productions that « finally stay rather mainstream, without any significant evolution ».
Ambitious and full of energy when it comes to communicate about his projects, our hero is pleased to annonce the Olympia concert event expertly set up by him on the 7th of April. During that evening, he whishes to bring together a part of his musical family, including Sting, Dominic Miller, who stand for him, people with whom he feels good. « A lot of major artists have played on this mythical stage, whatever the music style ». I wish that Pino (Paladino) or even Marcus (Miller) would be there, but they were unavailable, and as Richard Bona will also be part of this, I couldn't make this thing only with bass players ! Peter (Gabriel) will also be somewhere else », he says, with a tinge of regret in his voice. « During thirty years, I've lived a true sharing with these musicians, and these things don't happen by coincidences. If Joni Mitchell would have been well, I would really have loved to have her in this project, but Noa will be in charge of the feminin touch. Raul Midon, that I perceive as a real revelation, will also be there, as well as Stephan Eicher with whom I also established a true human connection. This is not about money, nor about headliners or stars, but really about a rendez-vous between artists. In the end, you see, it's really that kind of human relations that matters the most to me.
Laurent Bataille.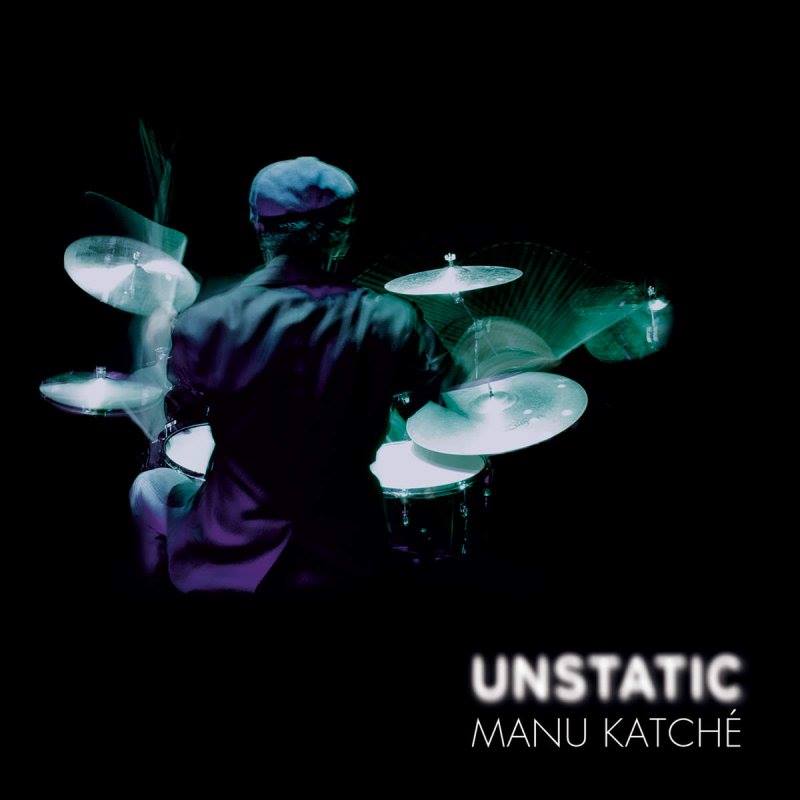 Music written and produced by Manu Katché
Manu Katché – Drums, vocals
Jim (James) Watson – Acoustic piano, Keyboards
Tore Brunborg – Saxophones
Luca Aquino –  Trumpet
Ellen Andrea Wang – Upright bass, vocals
Nils Langren – Trombone
Abraham, Rodriguez Mansfarrol,
Joël Hierrezuelo Balart,
Inor Esteban Solotongo Zapata – Percussions (introduction –Track1)