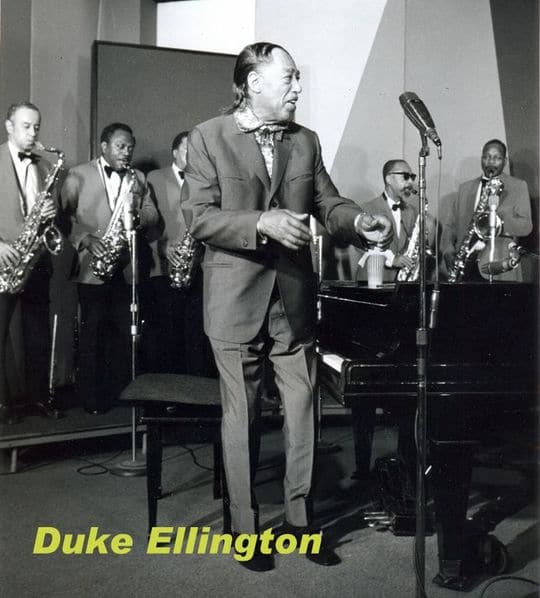 The Jazz Adventure Revival, new images covering an entire sector of the music history of Jazz. An exceptional documentary 2H20', remained confidential, in great secrecy, for over 40 years.
Louis Armstrong, Duke Ellington, Count Basie, George Benson, Philly Joe Jones, Milt Buckner, John Lee Hooker, Sister Rosetta Tharpe … Illustrious names and not the least among the greatest geniuses of the Afro-American music, gratify us by their most beautiful improvisations. At the crossroads of Blues, Gospel and Jazz.,The soul of the Great Black Musici is held here, extract selected: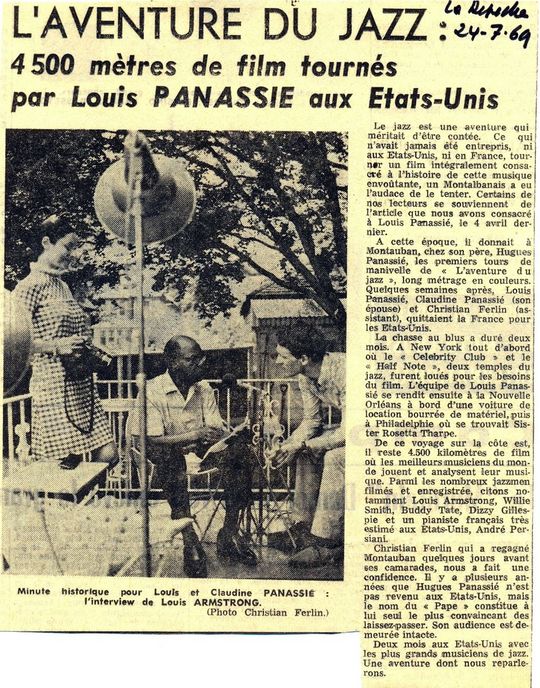 It all starts with Louis Panassié former Le Monde journalist, tireless fighter that between two documentaries about faraway places he visied, decided to return to the footsteps of his father, Hugues Panassié, Famous jazz critic and producer, founder of the Hot Club de France and (disappeared) Jazz Hot magazine, maligned in his time, in good purist jazz of the first hour: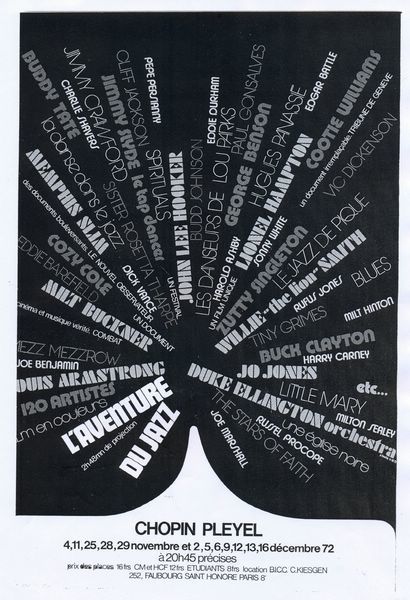 Directed by Louis and his wife Claudine during several trips between the United States and France from 1969 to 1972, we discover the authenticity and the complicity of reports that Hugues Pannassié had with these great Jazz players that he attended since the thirties.
Louis Armstrong said about Hugh Panassié that he was his best friend andthat he would  probably not have had the international career that we know if he had not crossed his path.
This France – we often forget – once home ground of the greatest African-American artists, like the role of Francis Paudras with pianist Bud Powell and recounted the fabulous film by Bertrand Tavernier : Autourde Minuit we reserve a unique testimony again.
Many thanks to people like Hugues Panassié who made Jazz music more popular in Europe and especially France, where it was known to take seriously these black artists bullied by a segregationist America in its time.
The film is full of anecdotes and interviews on these exceptional renowned artists:
Duke Ellington himself said he credited much Hugues Panassié for having contributed to its success overseas that he even allowed him to write a score for trombone in one of his compositions.
John Lee Hooker, Memphis Slim playing with ease in Panassié's home in Montauban, artists, immersed in their daily lives, at home, away from the limelight, as we never had seen before. This is the case of Sister Rosetta Tharpe, great singer and guitarist of the Gospel that welcomes us home. Each conspicuously natural facing camera, it is with them, near them.
Then it was the turn of Louis Armstrong singing us Back O 'Town Blues a cappella in front of his house in Queens in New York.
L'Aventure du Jazz is a precious testimony, recounting the story of one of the finest human achievement : the Jazz music. To keep this memory alive, to project into the future and for future generations, we need your help now.
 These images are in fact remained unknown to the general public on behalf of a solemn promise, a moral pact enacted by the artists filmed here in memory of Hugh Panassié: do not promote the film outside of the presence of a member of Panassié's family.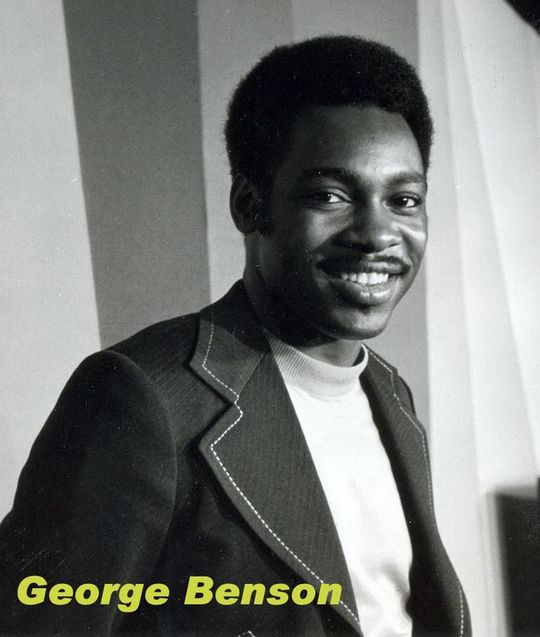 And that's why Louis Panassié from the top of his eighty-two springs, ensure itself the projection of this today misunderstood masterpiece, to tell us this wonderful story that is Jazz .
Such an opportunity will not come twice in your life. So let's live again the adventure of JAZZ
"L'Aventure du Jazz" Version 1972 (trailer to top). Neither disks nor a concert can also give the public a vivid picture of jazz a film well done. It was evident at the first screenings of "THE ADVENTURE OF JAZZ" … / … Rendered aware by the experience of the great importance of their film, Louis and Claudine Panassié wanted the perfect incorporating new footage, intended to fill gaps in the first version. That is why they returned to the United States to film a great adventure …. "
LOUIS PANASSIE
On the road for 50 years, he started his career in the paratroopers, commandos of the French Navy, then as a diver and stuntman. He continued with a tour of Africa on a Harley-Davidson, started in the Middle East at the time of the Suez affair. There he began a documentary filmmaking career. The first trip is followed by a particular Paris-Saigon in Land Rover, and then various documentaries on Ceylon, Quebec, Israel, etc … and more recently on the islands of Hawaii.
For Enthusiasts, experts, or Jazz music lovers. This collection will allow dissemination of this legendary and mythological 2H20' of documentary cinema.