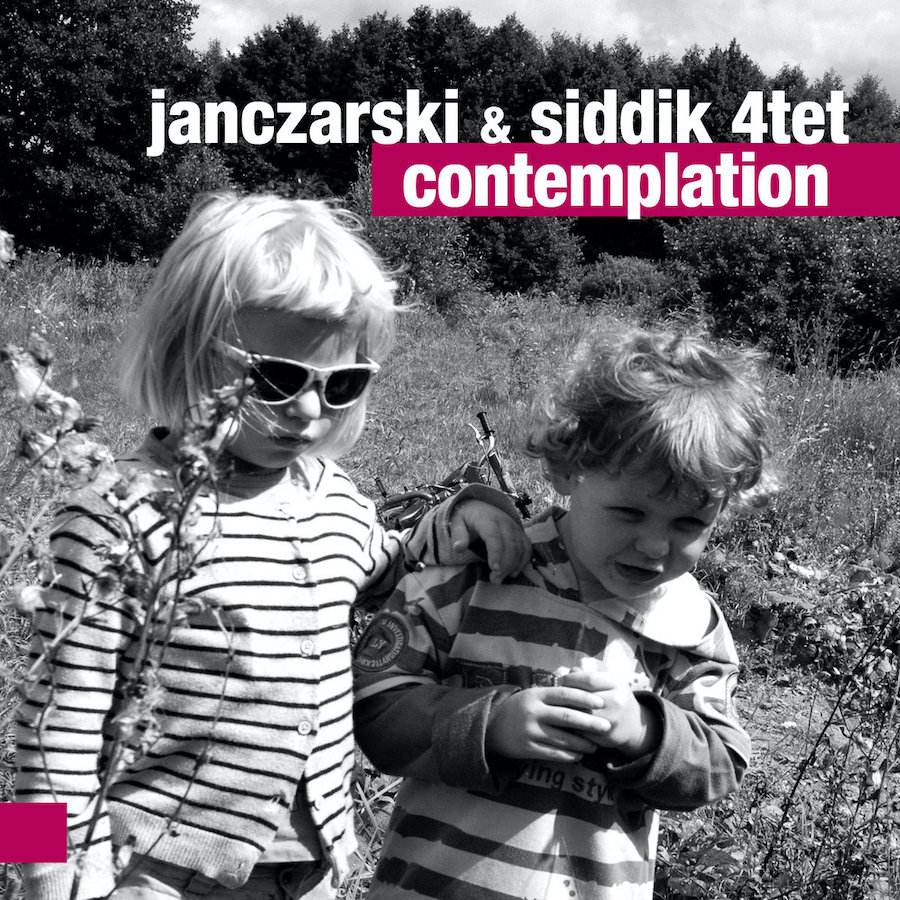 L'Europe qui nous entoure et que, pour certaines raisons politiques, nous limitons à quelques pays foisonne de talents et de surprises.
Ainsi le Janczarski & Siddik 4tet. Cet ensemble polono-américain, emmené conjointement par le saxophoniste-ténor polonais Borys Janczarski et le trompettiste américain (résidant à Paris) Rasul Siddik – avec Michal Jaros (contrebasse) et Kazimierz Jonkisz (batterie).
Dès les premières notes de leur album, Contemplation (For Tune), qui contient des compositions de McCoy Tyner, Woody Shaw, Charles Mingus, Don Cherry, Joe Henderson et surtout l'enivrante "Witchi Tai To", écrite par Jim Pepper qui reste vraisemblablement le seul jazzman amérindien, l'auditeur est frappé par la vitalité et la vivacité avec laquelle ces quatre musiciens remettent aux goûts du jour un pan entier de l'histoire du jazz libre et improvisé.
Sans doute sous l'impulsion du trompettiste, adepte du jazz expérimental et d'avant-garde, façon années free jazz, lui-même membre de l'AACM (Association for the Advancement of Creative Musicians, d'où fut issu l'Art Ensemble of Chicaco – AEC).
D'autant que ce 4tet n'est pas non plus sans rappeler, dans son instrumentation sans le carcan pianistique, l'éphémère groupe fondé en 1965 par un autre trompettiste, Don Cherry – avec Leandro "Gato" Barbieri (saxophone-ténor), Henry Grimes (contrebasse) et Edward Blackwell (batterie) – pour l'enregistrement de "Complete Communion" (Blue Note)
Toujours est-il qu'il se dégage de Contemplation une esthétique et une atmosphère musicales oubliées de nos jours, parfois tellurique, toujours puissante et souvent bouillonnante, avec un brin de pure folie.
N'est pas cela aussi le jazz ?
©Photo Header Martin Zeman