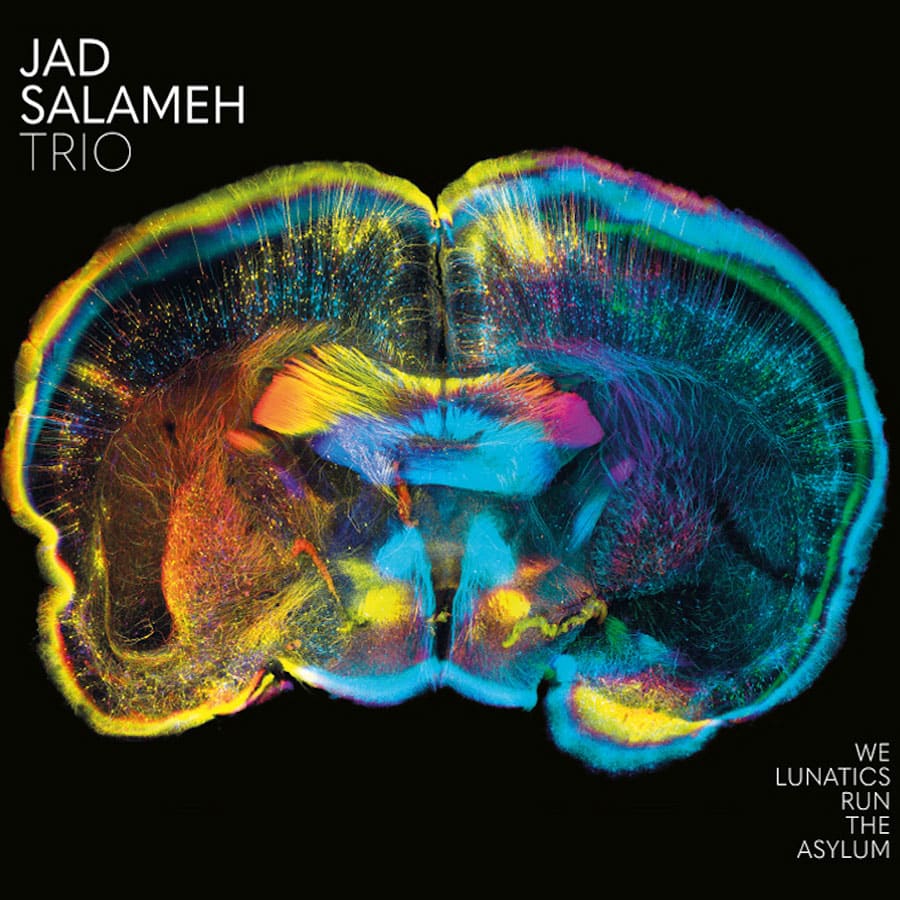 It is a crystalline piano that opens this CD before being joined by the rhythmic pair and then becoming heavily percussive before returning to more softness for a sinuous solo that alternates pearled notes and bushy chords.
The tone is set: Jad Salameh's compositions are sometimes dark and sometimes bright and his piano alternates passages where the left hand rumbles behind a repetitive right hand and those where it is the song that dominates.
The bass and the drums follow these changes of atmosphere and are in total symbiosis with the piano, forming at times with him a welded group whose sound is that of a compact block or simply accompanying him discreetly in his improvised escapades.
We have here a dense music which does not fear the extremes in term of energy, and we are as carried away by its rhythmic and melodic evolutions.
Lebanese pianist living in France, Salameh, has his own voice and this first trio record expresses well the feelings and emotions that run through him, painting a contrasted and endearing sound landscape.
One cannot remain indifferent to such a sincere approach.
Line up:
Jad Salameh: piano, composition
Arthur Henn: doublebass
Kevin Lucchetti: drums
We Lunatics Run the Asylum was released in March 2023 by Pousse-Pousse Production.