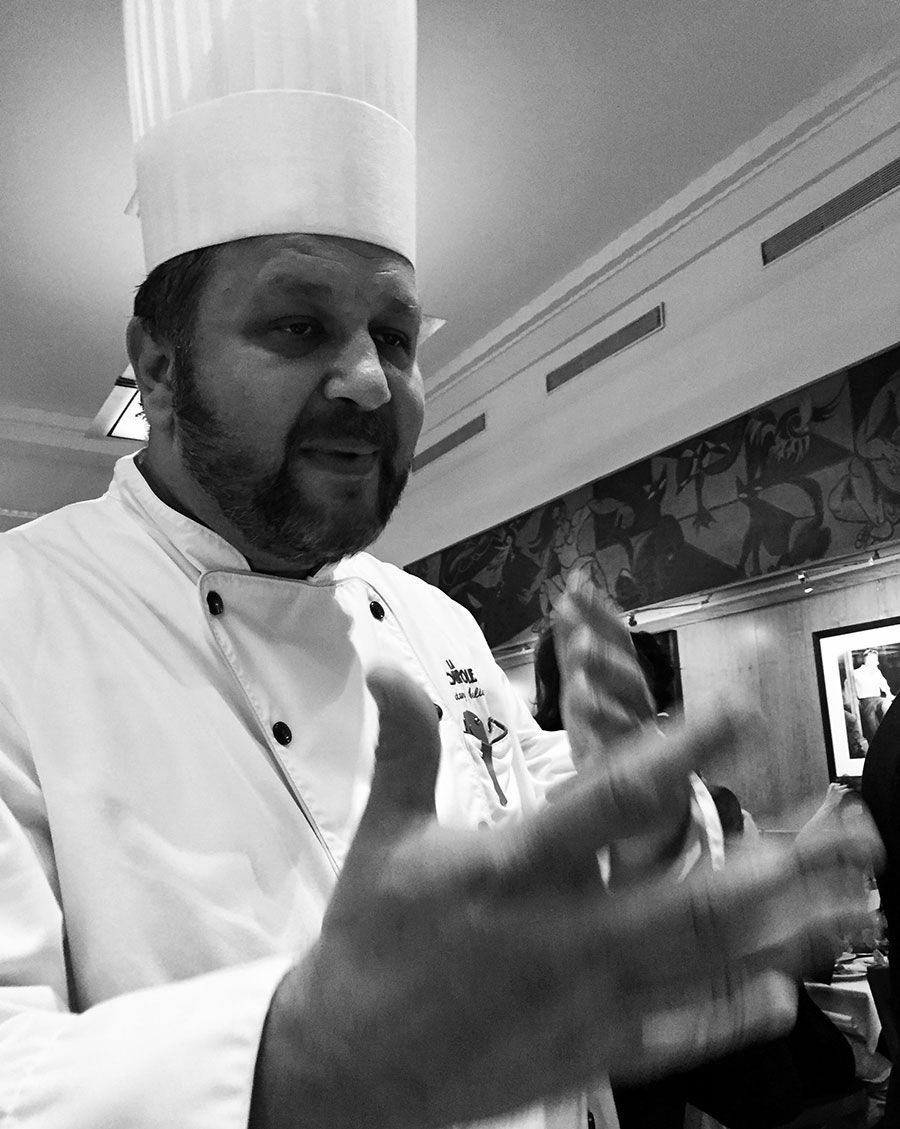 The Georgian legend tells that when God distributed land to the peoples of the world, the Georgians were too busy to drink, eat and party.
When they finally arrived, it was too late, there was no land left. They told God they drank his health and invited him to join them. He spent such a good time that he finally decided to give them the land he had kept for himself.
Georgia claims to be the first country in the world to have domesticated the wild vine and to have made wine six centuries before our era. Unesco in 2014 recognized this intangible heritage.
Wines produced in Georgia at the time would have been exported to the Persian Empire, Greece, the Middle East… There are some 500 native varieties of which about fifteen are still abundantly cultivated.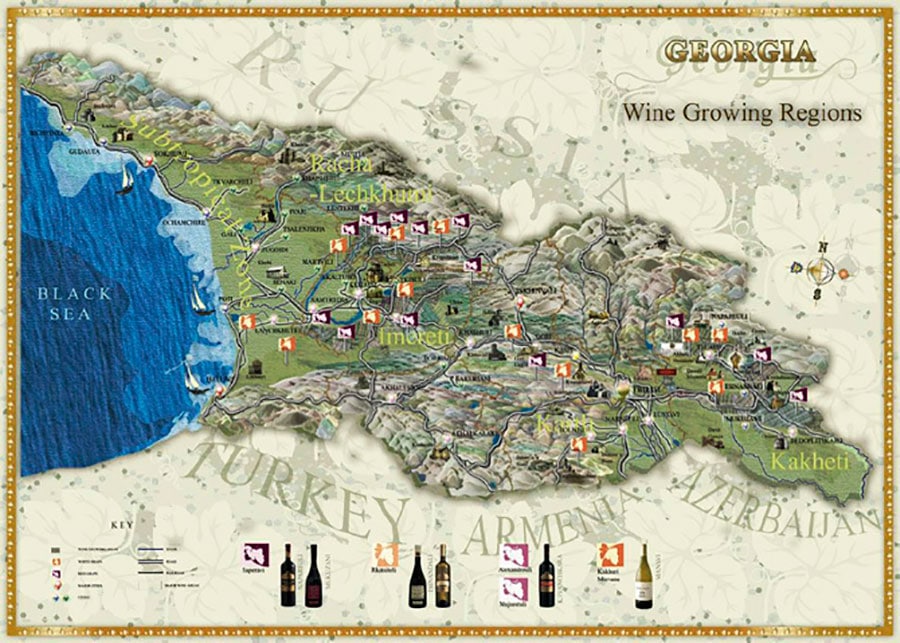 Their names are: Krakhuna, Tsitska, Mtsvane, Rkatsiteli, Saperavi, Tavkveri, Ojalehi, Aladasturi… This last vine originally grows in the trees.
Moreover, new methods of vinification have recently been developed by some winegrowers, including the "Lipartiani" Cie, which welcomes us to "La Coupole", the famous brewery on the Boulevard du Montparnasse, Paris.
The wines are elaborated both from the modern methods using the new technologies, and for some of them by respecting a method unique in the world and very ancient, vinification in Qvevris (enormous jars of clay, buried) . Without any addition of sulphites or other yeasts. Naturally Organic wines.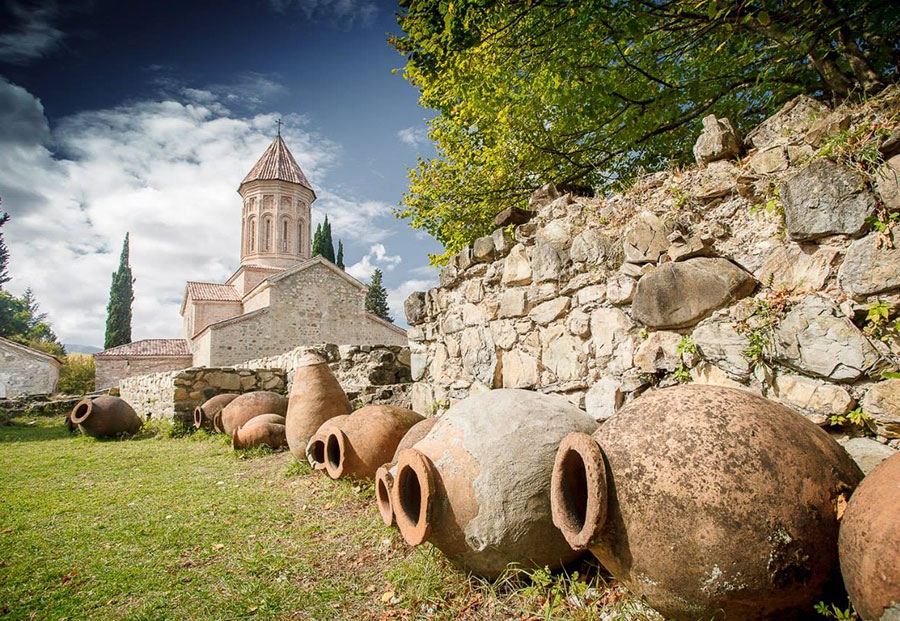 © Photo Lobada Dmitryi
Lipartiani wines are produced in different wine-growing regions of Georgia: the reds in the Khakheti region in the extreme east of the country enjoy a very continental climate in a wide valley with alluvial soils and landscapes reminiscent of Chile , With the snow-capped mountains at the bottom; The whites in the region of Imereti constituted of small valleys with oceanic climate, with clay-sandy soil.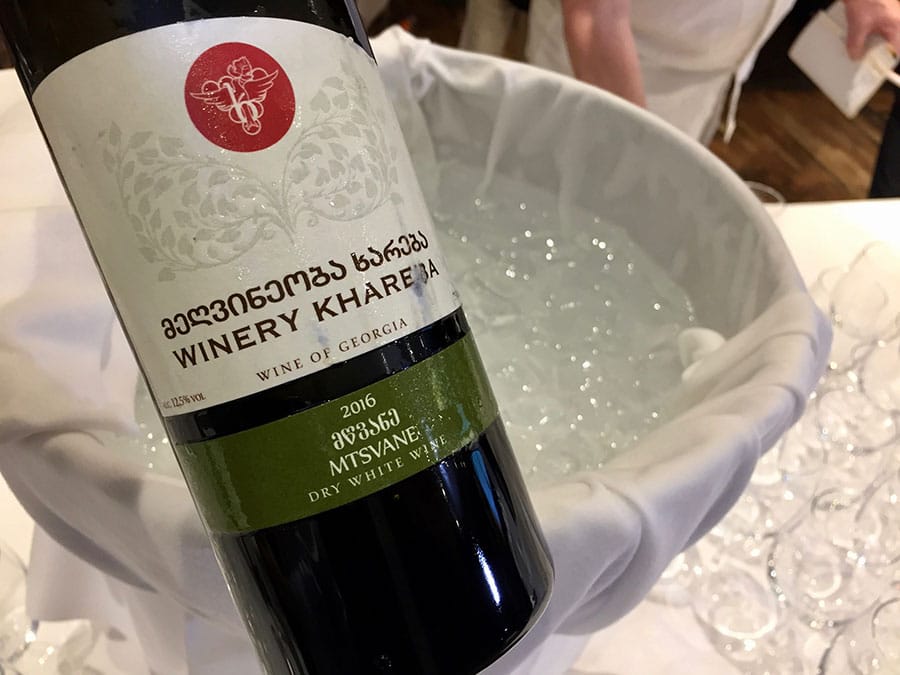 At the tasting there are original characters, unknown flavors, and a wide aromatic palette.
In the kitchen of the Coupole, the Georgian origin Chef, Vakhtang Meliava, serves us a tasty, colorful and very delicate cuisine.
A trio of appetizers, an avocado cocktail, a cocktail of quinoa with fresh herbs and haddock from JC David, a gaspacho of tomatoes and burrata espuma that we taste with 3 white wines, a Rkatsiteli 2016 with floral aromas and spicy, with a nice acidity and freshness, a Mtsavane 2016, with elegant muscatel notes, then a Krakhuna 2015, Krakhuna siginifying crisp in dialect Imeretien, conferring to this wine peach aromas, with a good persistence in mouth and a beautiful length..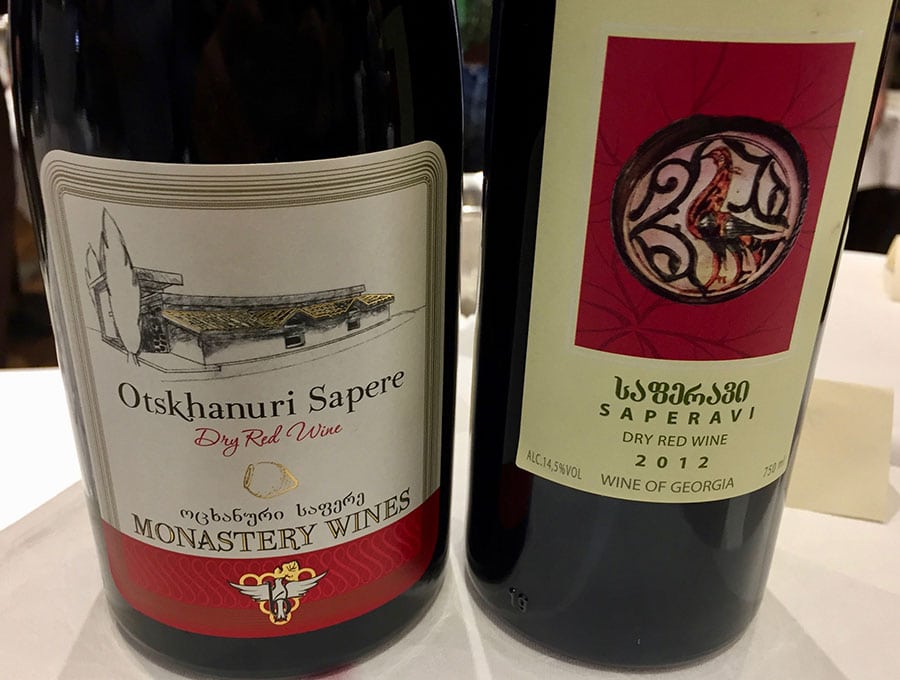 Then a free interpretation of the national Khatchobili, a confit lamb shoulder with fresh herbs, potato gratin and tomato cocktail: a melting and aromatic delight.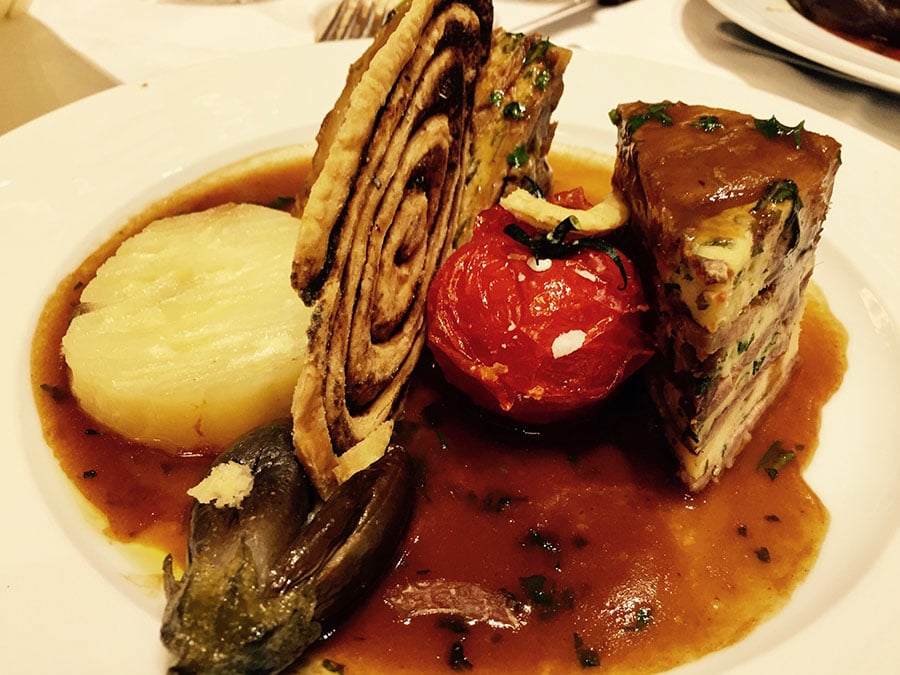 With this magnificent dish, we taste two red wines, a Separevi Classical 2013, Georgia's iconic grape variety, with a dense aroma of black berries, tobacco and chocolate. The tannins are velvety. They are felt fit for aging. Then the Saperavi premium 2012, even deeper with a length in the upper mouth.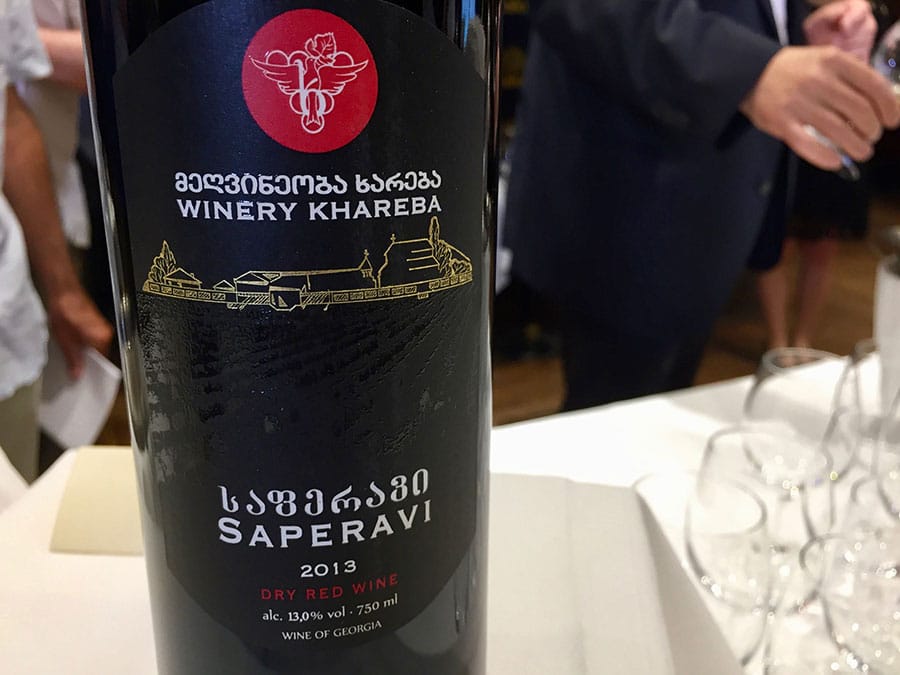 For the dessert, we return to the classic unmistakable La Coupole, a combination of chocolate and raspberry, unique!
The chocolate and wine alliance being always delicate, we wait with questioning what will be proposed to us. The Krakhuna Kveri white 2015 proves to be an amazing alliance, never seen … And we are convinced. As much as these wines raised in Kveri are so different from what we know, that they can surprise and leave perplexed during a first tasting, both associated with this formidable dessert, they reveal their potential. Sugar, freshness, very little acidity, a slight astringency that balances the natural fat of the delicate chocolate.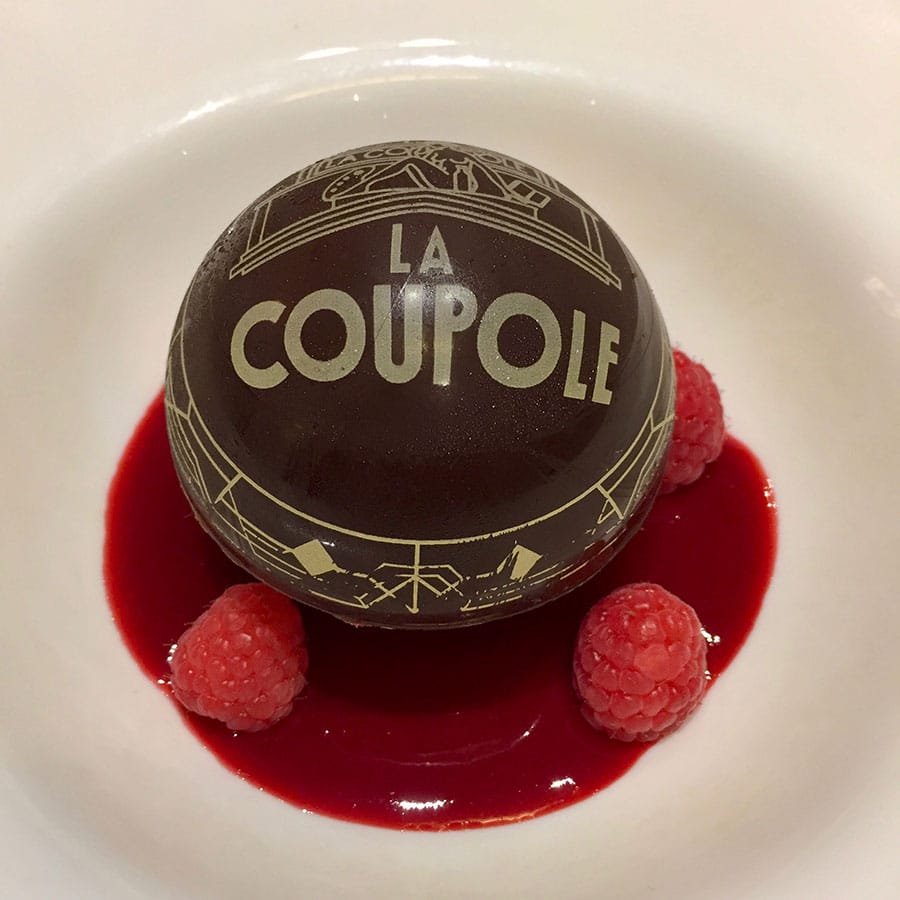 To try without delay.
This tasting, the most original to which we have been given to participate, ends with the notes of the Georgian polyphonic voices. Moment always moving.
But we wanted to let you discover the young prodigy of the piano: Beka Gochiashvili, invited to share the piano with Chick Corea himself. At the rhythmic, Christian McBride and Brian Blade, are not bad either.
Watch Chick Corea's smile, listening to Beka's improvisations…
Georgia definitely has many resources, but also know-how and a lot of talent!
©Photos Couleurs Jazz