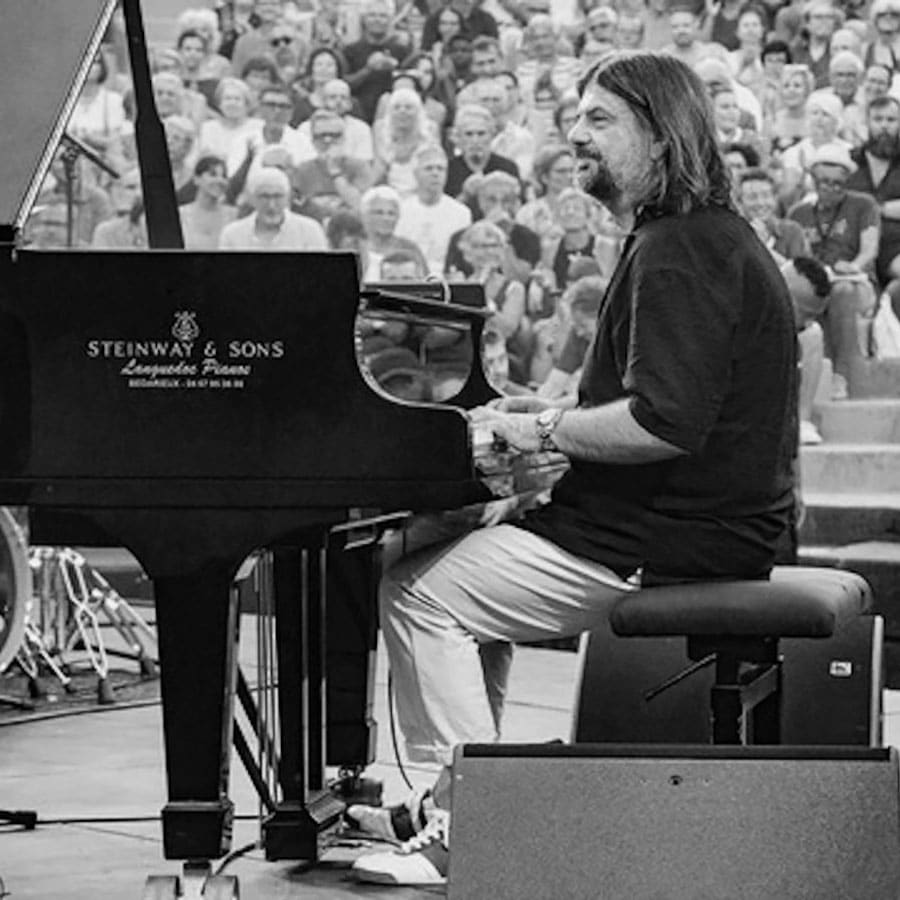 Jean-Pierre Como Trio « My Days in Copenhagen "
When I arrived at the Théâtre de la Mer, a little late because I'd had dinner with friends – but I'd heard Como at the soundcheck, rocking out a superb "All the things you are", and the matter was settled – the pianist played a magnificent solo ballad with sumptuous nuances of touch.
Then comes "Over the Rainbow" as a trio, which continues the gentle, even tender momentum with two Danish companions he has not sought out for nothing in this small country where lively jazz blooms like periwinkles in spring (If you prefer colchicums, that's up to you. To each his own…)?
Niclas Campagnol then launches into a dense, polyrhythmic drum solo in which rhythm and melody are harmoniously interwoven. Como, on this substratum, unrolls arabesque arpeggios with great gentleness, under which a powerful yet light drive shines through, while the double bass hums and swells without ever interfering with his buddies.
Thomas Fonnesbaek is in the tradition of the great Danish bassists. Not big in stature (you can be so stupid sometimes!), no: deep in time, and when he takes a solo, he limits himself to the top and middle of the neck, because the double bass, dammit, it's Mother Earth: the wood from which we make Grandmas who, as someone once said, have Mom's body and Dad's voice.
Well, Como's off to give us a ballad recital – and who could complain, eh? 
I'm asking you, and I'm not waiting for answers, because this could take ages, and I'm listening to Como's trio, goddammit!
Here they're sticking to "You and the Night and the Music" and it's really very beautiful – and when I say "very", I mean really, really, really beautiful!
There's plenty of space between the notes, it breathes deeply, and given the heat of the day in Sète, it feels really good. Better than air conditioning? Of course!
It's almost all standards that this Como is doing for us, and a compo of his that could/would become a standard if other cats get hold of it and turn it into what the classicists call a "theme and variations".
By the way – I'm telling you this as an aside, but please don't repeat it to everyone – I may be wrong, but I thought I saw & heard Keith Jarrett crying alone in a corner. 
Thomas Fonnesbæk : Double bass
©Photos Pierre Nocca