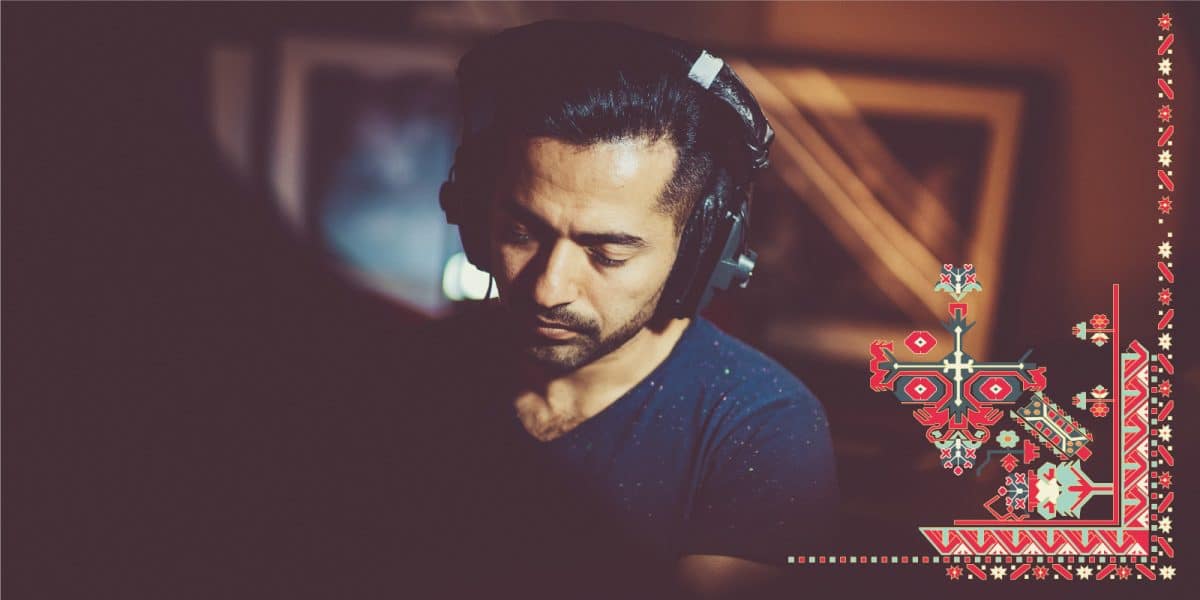 First part : Elchin Shirinov Trio
The Azerbaijani pianist and composer Elchin Shirinov has trained with renowned musicians such as the pianist Kevin Hays – that you'll see on the same stage. He developed a very unique and personal sound full of varied sonorities. His compositions are a mix between enthusiasm and poetry, and between jazz, improvisation and Azerbaijani music. The Elchin Shirinoy Trio performed worldwide, and recently recorded an album in which you can hear the beautiful "Waiting". After the success of Isfar Sarabski's concert in 2014, and Emil Afrasiyab in 2015, the festival is happy to continue discovering new talents from Azerbaïdjan  where Vaguif Mustafazade started. Famous for creating the famous Mugham-jazz-fusion, his daughter Aziza Mustafa Zadeh is a jazz singer and pianist who is also performing worldwide.
Elchin Shirinov : piano / Linley Marthe : bass / Eric Harland : drums.
With the support of The European Azerbaijan Society 
Second part : Michel Portal – Jeff Ballard – Kevin Hays "Promises"
"Promises" is the result of a meeting between three inevitable name in the jazz world: the irresistible Michel Portal, celebrating his 84th birthday with three concerts, the American drummer Jeff Ballard who collaborated with brilliant artists (Ray Charles, Pat Metheny, Chick Corea and Brad Mehldau), and the American singer and pianist Kevin Hays whom you could have seen with the greatest (Sonny Rollins, Benny Golson, Ron Carter).
Michel Portal and Jeff Ballard had this need to create music together, and that is how "Promises" started. Come back to the collective musical composition is how they approached the project. The idea of not only playing but working together, in order to offer another side of their personality and incredible imagination to the audience. For this, they chose Kevin Hays, who is capable of the same artistic openness and with rich musical influences.
The festival is proud to introduce the exclusive creation that promises an open music, where anything is possible, between traditional jazz and modern, and between improvisation and classical music.
Michel Portal : clarinets, saxophones / Jeff Ballard : drums, percussions / Kevin Hays : piano, Fender Rhodes