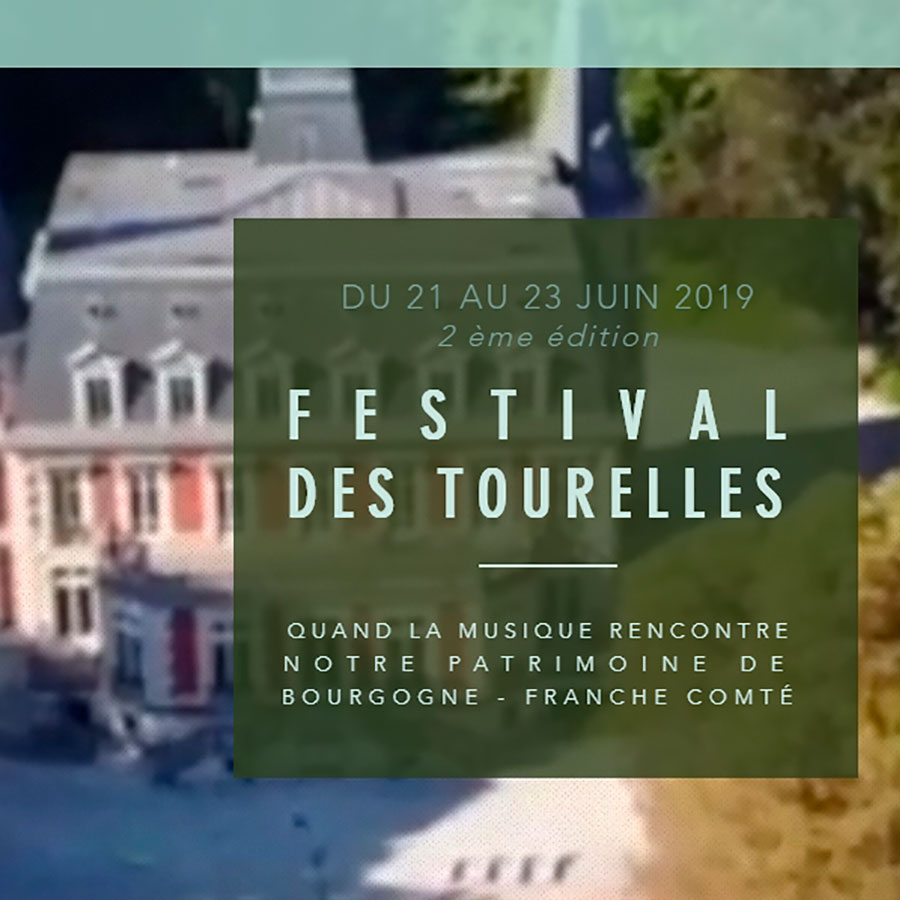 Born in 2018 on the initiative of the cellist Olivia Gay, and Thierry Maillard, pianist, composer, used to our columns, eager to share their passions, this festival invites you to live intense moments of emotion around classical and jazz concerts.
The festivities take place in the magnificent castle turrets in Morvillars, a small town in northern Franche Comté, close to the Swiss border.
The first edition was a success that brought together a public of connoisseurs.
Also, let us bet that this second edition, will be the beginning of a summery appointment soon unavoidable in Burgundy-Franche Comté.
Music lovers who are amateurs of classical, jazz and jazz music, who love nature and architectural heritage. you should spend an unforgettable moment, count also the partnership with great wines of Burgundy and tastings that will be organized for the occasion.
In the heart of summer, a menu of high holding, varied, demanding and generous, three days to enjoy without moderation on 21, 22, 23 June 2019!
The menu :
June 21 at 07:00pm: Classical Concert.
Red String of  Grands Crus de Bourgogne-Franche-Comté Festival.
"A trio revisited"
Marimba : Adelaide Ferrière
Piano : Pierre-Yves Hodique
Bandonéon : Juanjo Mosalini
at 08:15pm: Tasting of Grands Crus and aperitif buffet.
at 09:30pm: Concert Spectacle – outdoor stage
"Alternance ": Piano 4 hands with Franck Ciup & Eric Artz , from Chopin to Cosma
June 20 at 07:00pm: Concert with Saint-Ursanne Festival partnership.
Classical Concert, piano recital 4 hands with Christiane Baume-Sanglard & Dana Ciocarlie
"Invitation to danse" : Edvard Grieg, Hans Huber, Anton Dvořák
​at 08:15pm : Tasting of Grands Crus and aperitif buffet.
at 09:30pm: Concert Spectacle – outdoor stage
Pursuit of Happiness
an album released April 27 2018 at Ilona Records et reviewed here.
After 15 albums staked over 20 years of career, Thierry Maillard realizes his most ambitious and crazy dream: a disc for a big band of 15 musicians chosen among the most emblematic of French jazz. Abundant compositions specially written for this grandiose project. A music that is both demanding and playful for a permanent firework where the beauty of the melodies is carried by a relentless volcanic groove. The major work of a musician as endearing as inspiring!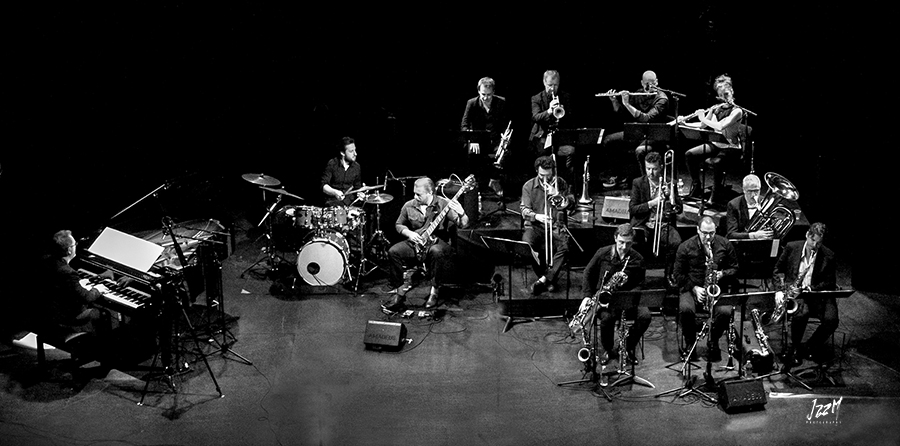 June 23 at 11:00pm : Classical Concert, Gabriel Fauré, "Between words and music"
Trumpet : Guy Touvron
Piano : Chantal Riou
Voice : Isabelle Yhuel
At 12:15pm, Tasting of Grands Crus and aperitif buffet with oenological conference.
by Philippe Terrasse : "Burgundy: eternal and yet so modern vineyard"
followed by a conférence about water by Paul Poulaillon : "You have to put water in your wine".
At 02:30pm, Jazz Concert Jazz – outdoor stage: "Intermezzo"
Sarah Lancman : voice
 Giovanni Mirabassi : piano
Sarah Lancman and Giovanni Mirabassi come back with the new album "Intermezzo", an intimate duet around a repertoire of old Italian songs. From Estate to Senza Fine, let yourself be transported for a concert in a poetic space, out of time!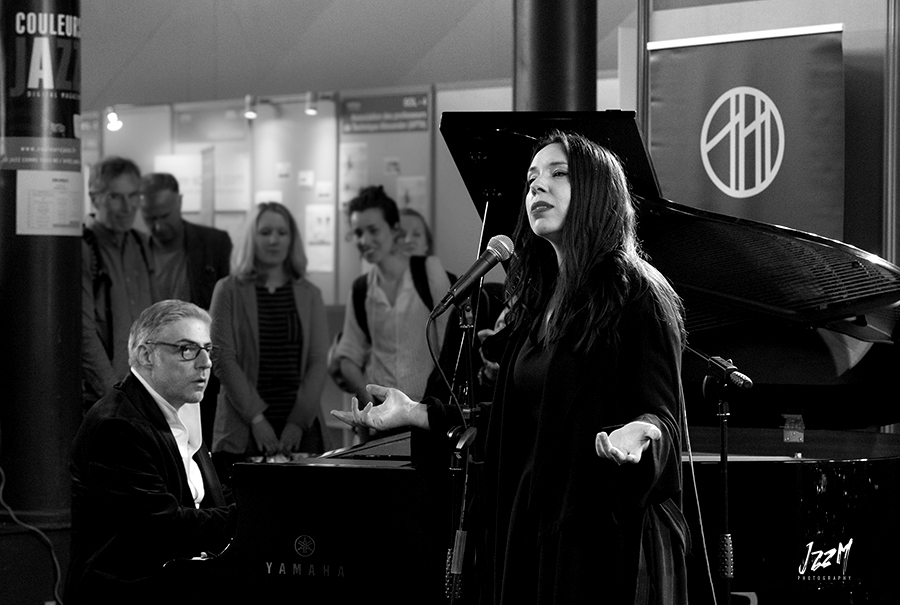 At 03:30 : Cuba si!
Aniurka : voice
Alain Bruel : Accordion & Guitar
Nils Frechilla : Guitar & Tres
Maurizio Congiu : Double bass
Inor Sotolongo : Percussions
Guest : Stéphane Belmondo : Bugle
The origins and Caribbean influences of Aniurka's compositions invite us to travel. Between "Sound, Bolero, Cha-cha-cha, Trova jazz" and other styles of Cuban music, it brings us to discover in a subtle way, the eclectic aspect of its inspirations.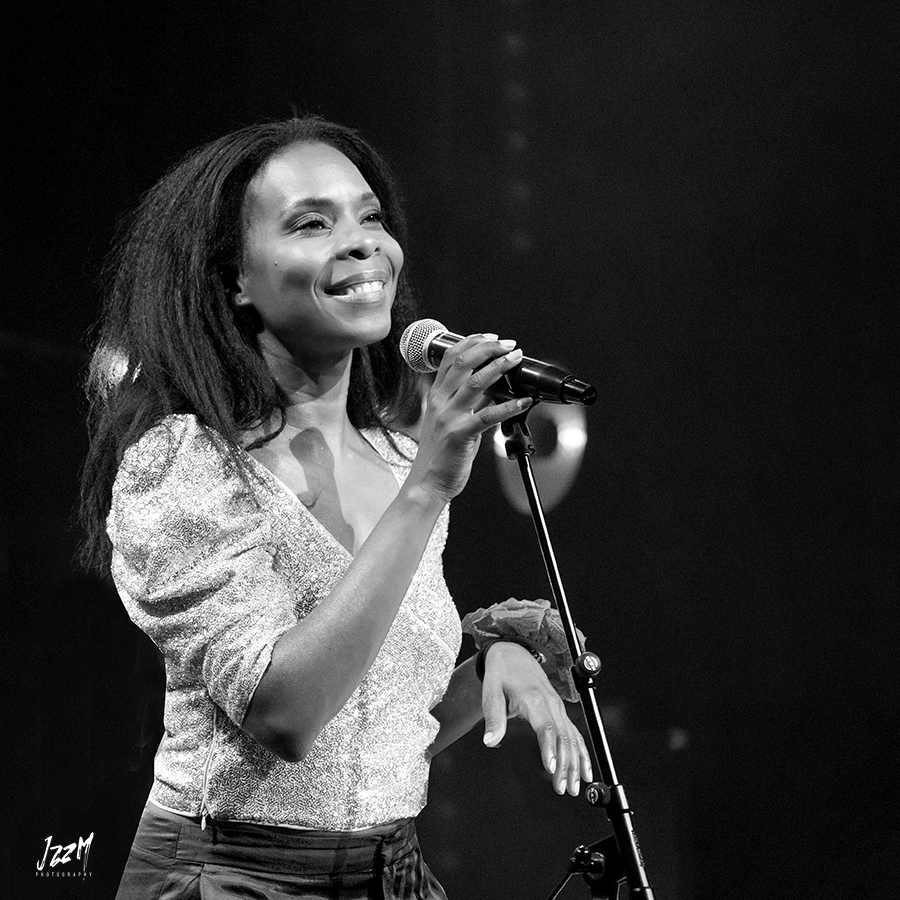 Photos ©Patrick Martineau/JzzM