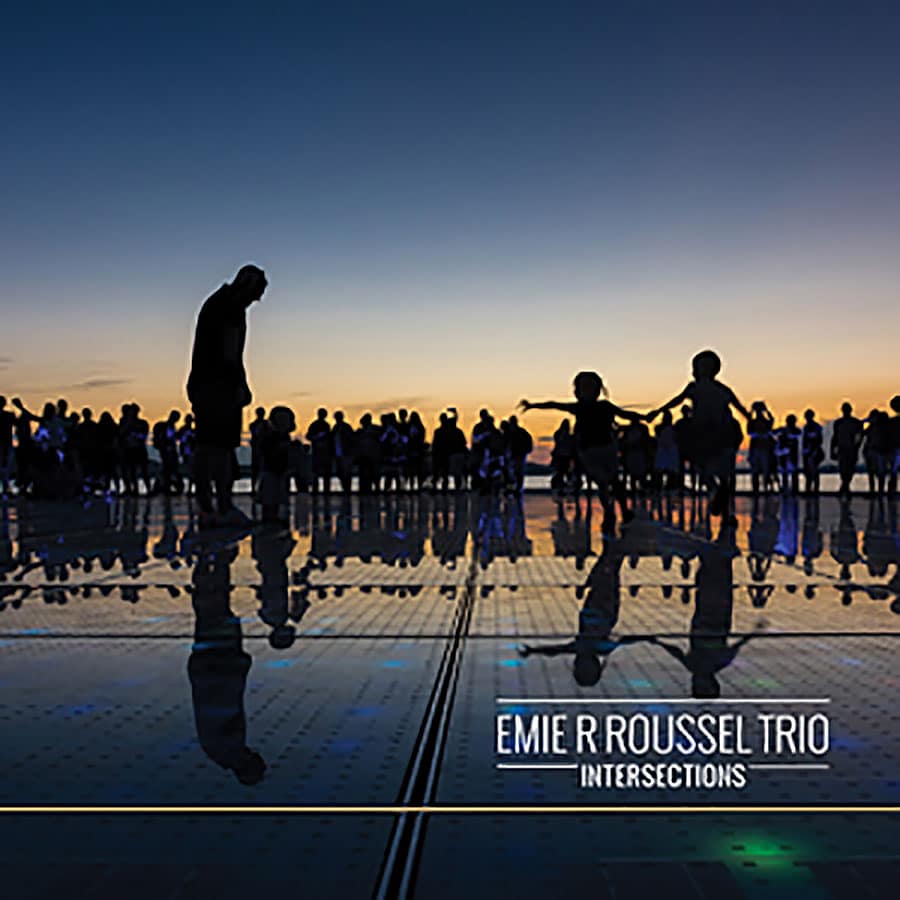 Ever since she started playing jazz we have supported and followed the carreer of young Rimouski pianist Emie R Roussel Trained in the best schools, with the help of father pianist Martin Roussel, she cultivates jazz with charm.
Very much influenced by Bill Evans, with a bit of Ahmad Jamal for the percussive aspect, she's creating a poetic universe inspired by her roots and birthplace.
Present on many jazz stages, with Intersections she unveils a new page of her jazz vision. Like many pianists before her Emie R Roussel cultivates the art of the trio with precision but with Intersections, there's some extras. Like the title says, different configurations and approaches such as with bassist Norman Lachapelle, trumpeter Alex French and singer Malika Tirolien.
Surrounded by her inseparable musicians, drummer Dominic Cloutier and bassist Nicolas Bédard, pianist Emie R Roussel creates beautiful dialogues. On Tout Le Monde Ensemble with bassist Norman Lachapelle, De Tadousac à Auckland, home of trumpeter Alex French or Troisième Vague, she sketches beautiful and poetic melodies. Like good wine, the pianist matures with time, even thought she's still young. For those who claim jazz does not evolve, this new release is proof of the opposite.
For more info, emierroussel.com
Each quarter, sortiesJAZZnights.com, the Quebec Jazz website and Couleurs Jazz collaborate by offering you articles, texts and respective content! This time, we wanted to share the chronicle signed Christophe Rodriguez *, about the release of the latest album by Emilie R. Roussel.
(*) Christophe Rodriguez is also jazz, classical and book columnist/blogger at the Journal de Montréal