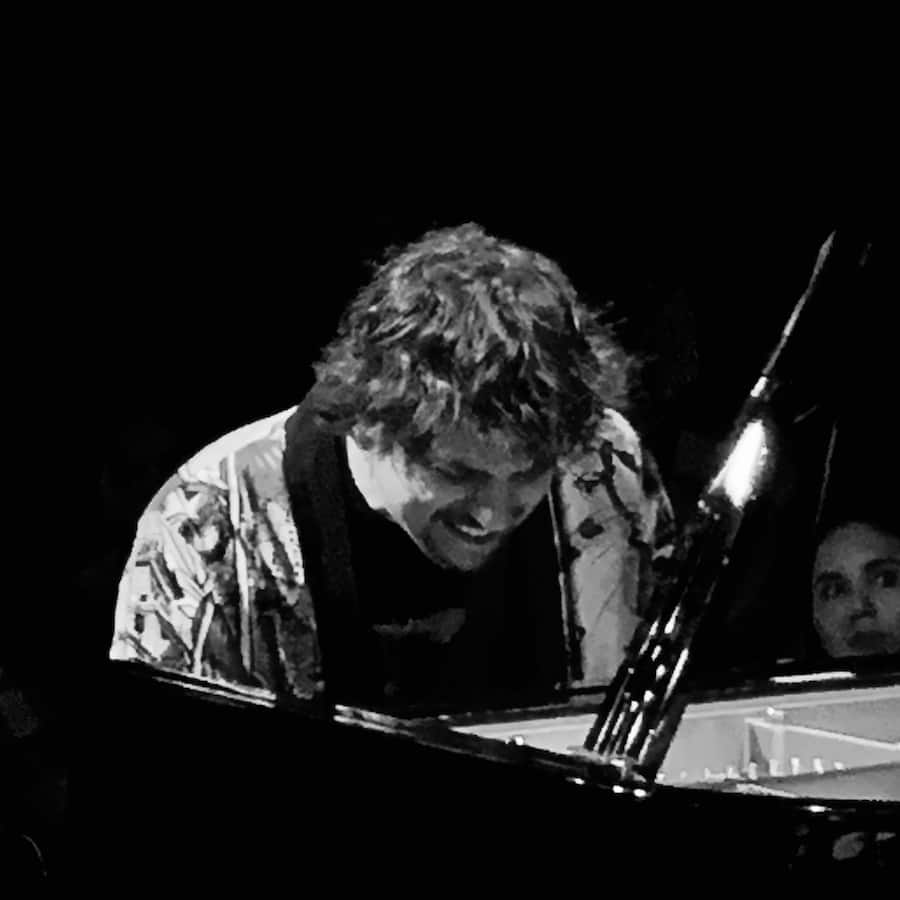 Daniel Garcia's trio shook up the audience at the Duc des Lombards in Paris, during two great sets.
A piano playing of an incredible finesse and inventiveness. The virtuosity is there, certainly, but all in delicacy. Without any showiness. 
It is not fusion, jazz/flamenco, because in fusion, there is especially catch-all. Which sometimes gives a sauce (salsa) a little indigestible. 
No, this is pure jazz, folks!
And if you like flamenco that takes you to the gut? This is too!  
It is necessary to say that the rhythmic is with the appointment. 
What is done of better! Michael Oliveira on drums. A guy who does not need to hit hard to be heard. The measure in the whole. Everything in the measure. 
Cuba si! And Cuba there! With the double bass, Reiner Elizarde "El Negrón" a watchmaker, a true goldsmith!  Time in Cuba is definitely not the same as elsewhere. 
(The vidéo was not made in Le Duc des Lombards.)
Line up :
Daniel García : piano
Reiner Elizarde « El Negrón » : doublebass
Michael Olivera : drums
Couleurs Jazz Radio regularly broadcasts tracks from the brilliant trio's albums released by Act: Travesuras in 2019, Via de la Plata in 2021. And also Samsara released in 2018. The listeners plebiscite. We are looking forward to the next project! It is planned for the beginning of 2024?
The European Tour organized by Vincent Thomas, Oued Music, already counts about forty dates in 2023 with jazz clubs and Festivals, between France (Paris, St Etienne, Savoie in April, Germany, and Holland at the beginning of the year, London at the Ronnie Scott on April 14, Norway, Greece, Belgium, Reunion Island, and between October and November France again? A trio to follow!
Translated with the help of DeepL