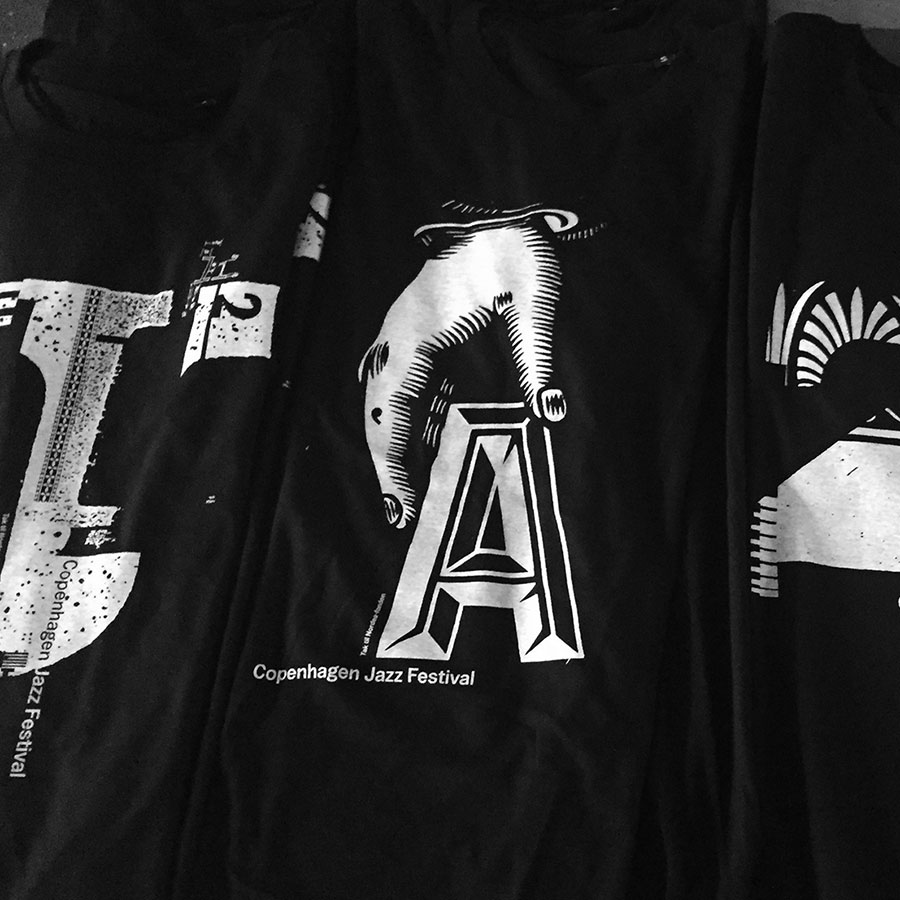 This year, 2018, the Copenhagen Jazz Festival, which is celebrating its 40th edition, has invited, as usual, numerous headliners: Brad Mehldau, Seu Jorge, Sinne Eeg, Melody Gardot, Mulatu Astatke, Rokia Traore…
But finally all the major festivals of the old continent, like Jazz in Vienna, Jazz in Villette, Marciac, Montreux, … do welcome during their European tour, each, these same artists.
So what is the particular charm of the Danish Jazz Festival?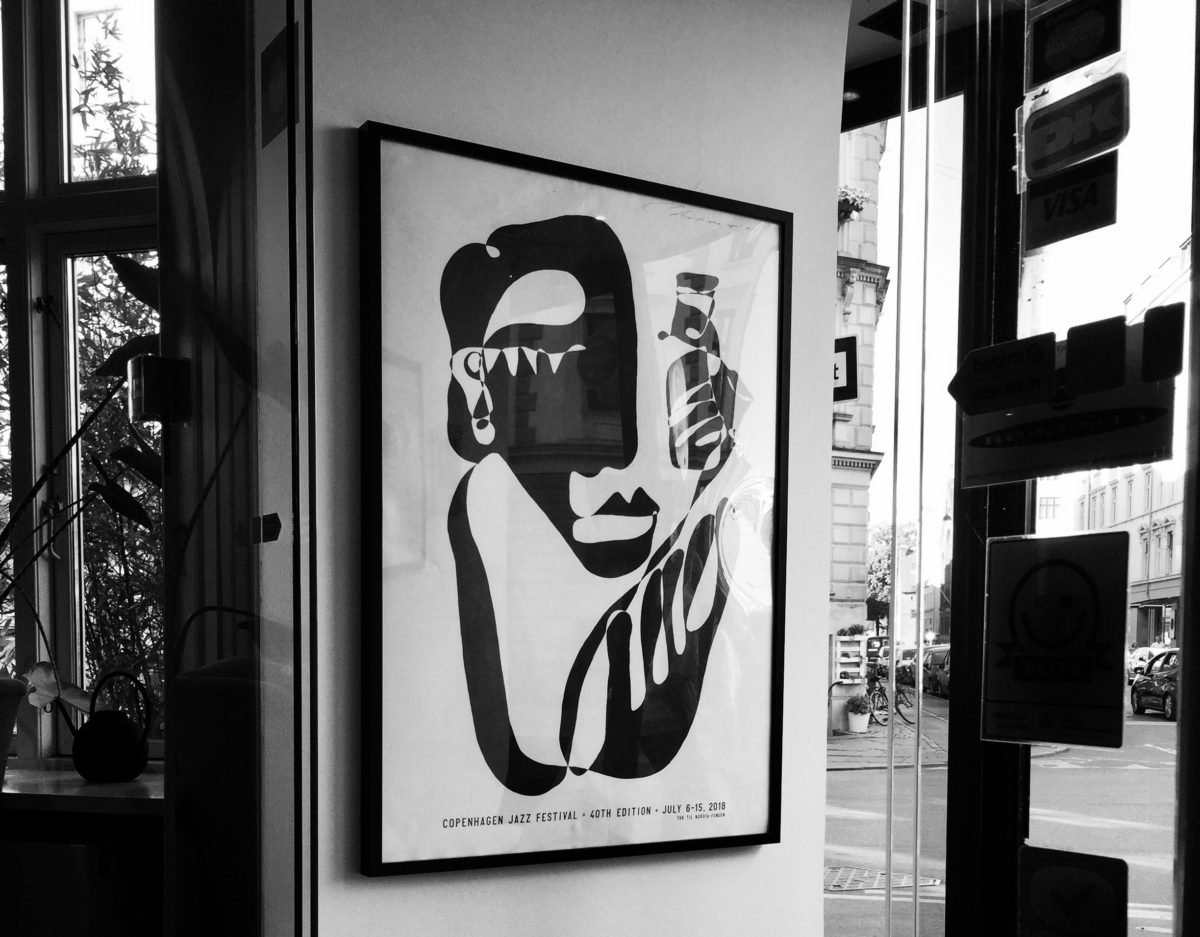 Without doubt, abundance! The fact that no less than 1,300 concerts are given in 10 days, or – the calculation is simple – 130 every day, in all the districts of the city, in the open air, in museums, in theaters, as in jazz clubs or cafes, on squares, or even on boats. Everywhere and at any time there is jazz… The Alibaba cave for jazzophiles.
For some musicians, the Festival looks like a marathon: the drummer David Besiakov assured this year, not less than 26 performances during the 10 days of the Festival! Of course, several of his concerts were at the same place … But according to our colleague of Politiken newspaper, the record would be held by Hugo Rasmussen, Danish bassist well known and not only for his appetite as a sideman. He would have ensured one year, 33 concerts!
Everywhere we can listen to jazz, having booked your ticket, as if arriving unexpectedly. If, however, there is no more room, just go a few hundred meters to reach another concert. This Festival allows the listener to improvise … This is Jazz.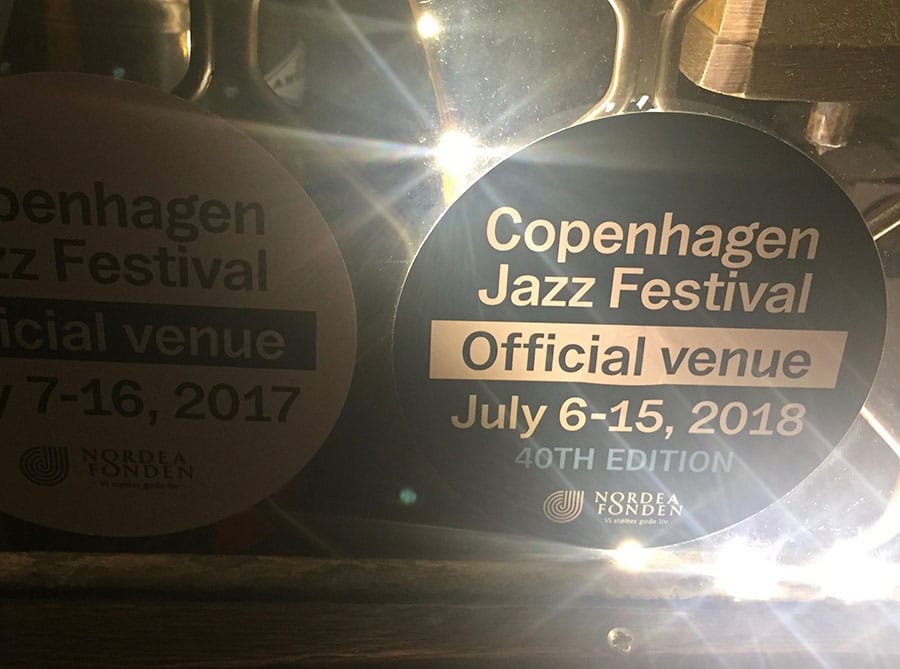 Even during these beautiful sunny days when most Danes, like tourists, taste the sweetness of the sea climate on the terraces of the cafes and in the huge pedestrian precincts, the concerts inside the bars, in closed places, show for the most of them, almost complete. Even during the worlcup matches, the public is divided between football fans and music lovers.
Friday evening, leaving the "La Fontaine" the oldest jazz club of the Danish capital, around 1:30 in the morning, a queue of thirty people was still waiting patiently to enter this mythical place where the atmosphere of the Jam launched by Snorre Kirk, was in full swing.
What makes you feel so good at this festival? Circulating mainly walking or cuclin, the reception of the inhabitants, all these different nationalities, used to serve in hotels and restaurants … we can rub shoulders with all the teams of the world football fans… The Swedish neighbors a little disappointed Saturday night, Argentines who came to wish us to reach the final, and Greeks who did not care a bit ; even a delicious Palestinian dedicated to the preparation of breakfasts, installed for over 20 years, told us that she particularly appreciate this Jazzy atmosphere on the city.
In short, our course, punctuated by numerous breaks in the squares, cafes, restaurants and jazz clubs, was a real Festival.
Here is a summary in a few minutes, of our stay in pictures and music:
Mads Vinding invite Dado Moroni & Rodney Green à l'Hôtel Cecil
Mads Vinding, bass
Dado Moroni, piano
Rodney Green, drums 
At La Fontaine, the oldest Jazz Club in Copenhague :
Aske Jacoby & Anders Gaardmand 4tet, with :
Aske Jacoby, guitar
Anders Gaardmand, saxophone
Fredrik Pamsgaard, bass
Franz Rifbjerg, drums
Then in the same Jazz Club, La Fontaine, a jam launched by the trio:
Snorre Kirk on drums,  Jan Harbeck,  tenor saxophone and  Lasse Mørck  on double bass.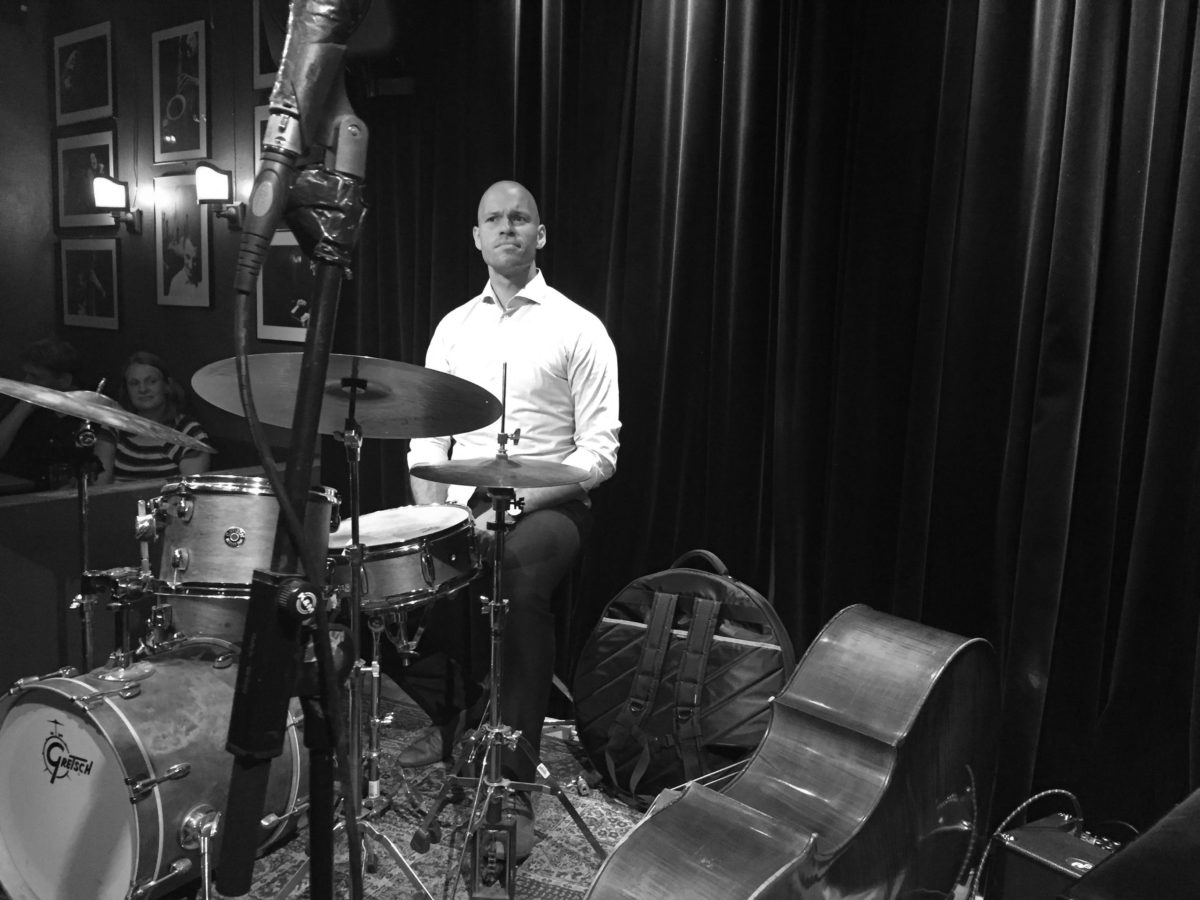 Paul Banks & Svante Sjöblom at Café Bartof in the Frederiksberg neighborhood.
Paul & Svante play folk and blues with vocals, guitars and mandolin.
James R. Martin Band at the Drop Inn, with
James R. Martin, saxophone et vocals,
Flemming,  guitar
Henrik Silver, soubassophone,
Niclas Bardeleben, drums,
Christian Bundgaard, piano et vocals.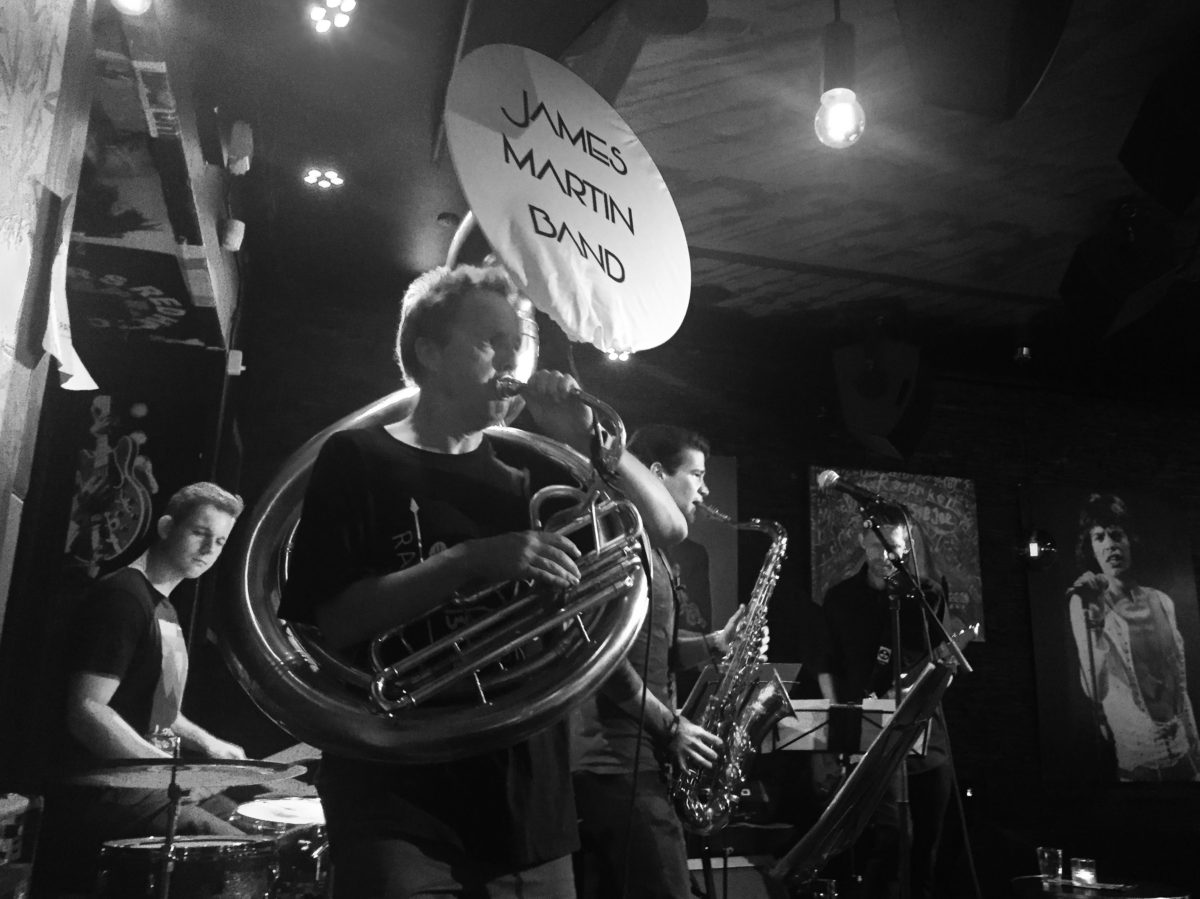 Albert "Tootie" Heath Quintet (US/FR/HU/DK) at National Museet
A project presented by Niels Lan Doky International Jazz Collective with:
Anders Bergcrantz, trumpet,
Gabor Bolla, tenor saxophone,
Niels Lan Doky, piano,
Pierre Boussaguet, double bass &
Albert "Tootie" Heath, drums
The Jazz Five feat. Tricia Boutté (US/DK) at Pumpehuset  for the Fringe Jazz Fest with :
Tricia Boutté,vocals,
Johan Bylling Lang, saxophone,
Jeppe Zacho, saxophone,
Esben Hillig, piano,
Jonas Starcke, vocals and bass,
Stefan Andersen, vocals and drums.
The Morten Haxholm 4tet at Halmtorvet 9, with:
Morten Haxholm,  double bass & compositions
Magnus Thuelund, saxophone
Morten Hæsum, drums
William Larsson, Keyboards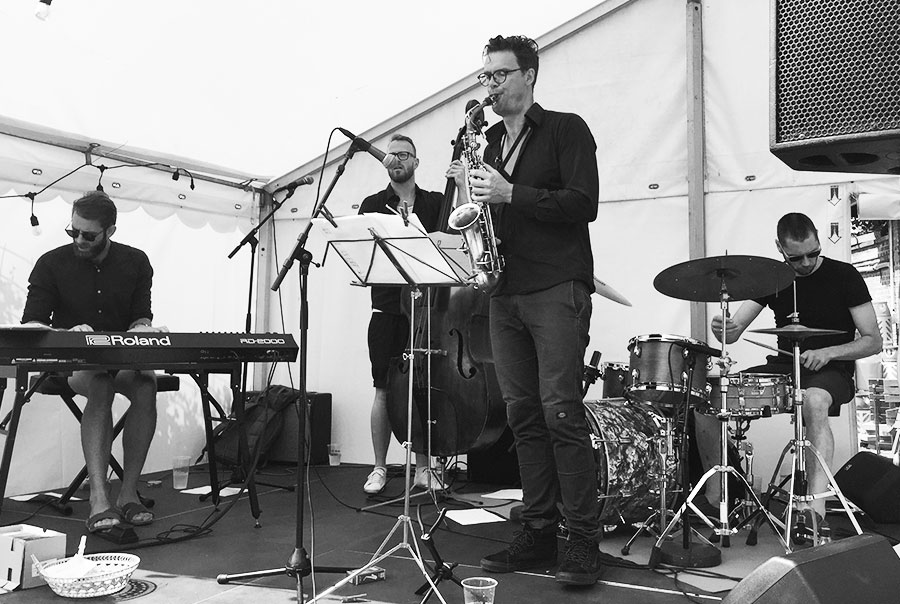 Chris Tanner trio at Vinbaren Vesterbro Torv with:
Chris Tanner, clarinet et vocals
ZierRomme Larsen, piano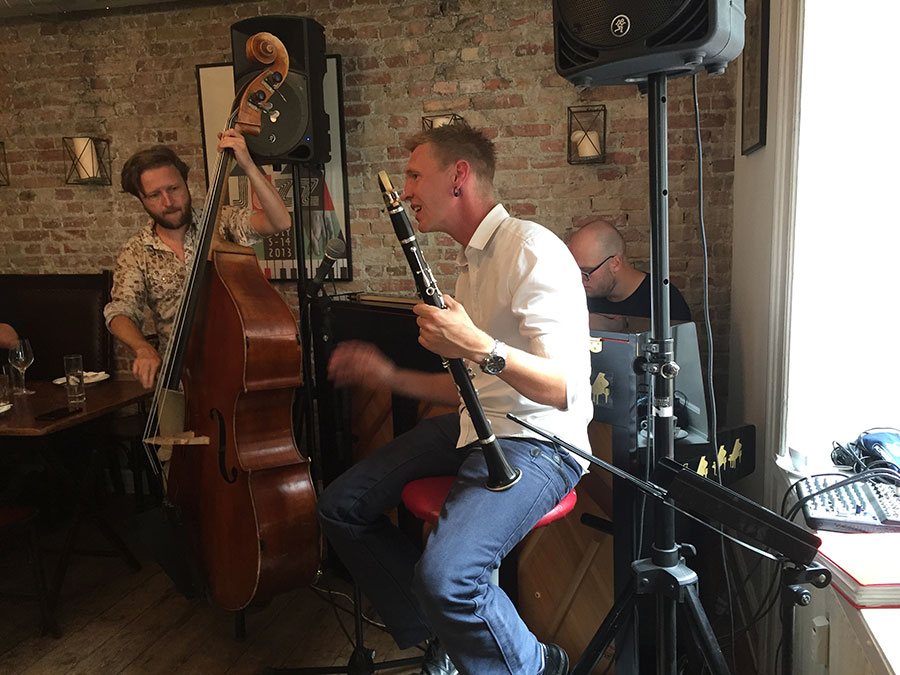 then in Christiana au Byens Lys.
Jonathan Bremer, double bas & Morten McCoy, piano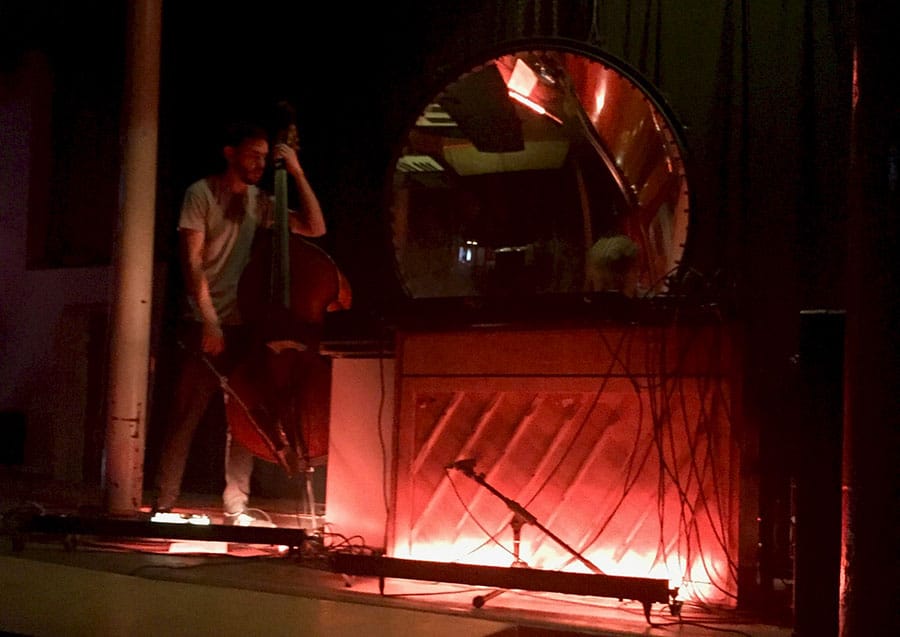 ©Photos Gaby Sanchez pour Couleurs Jazz