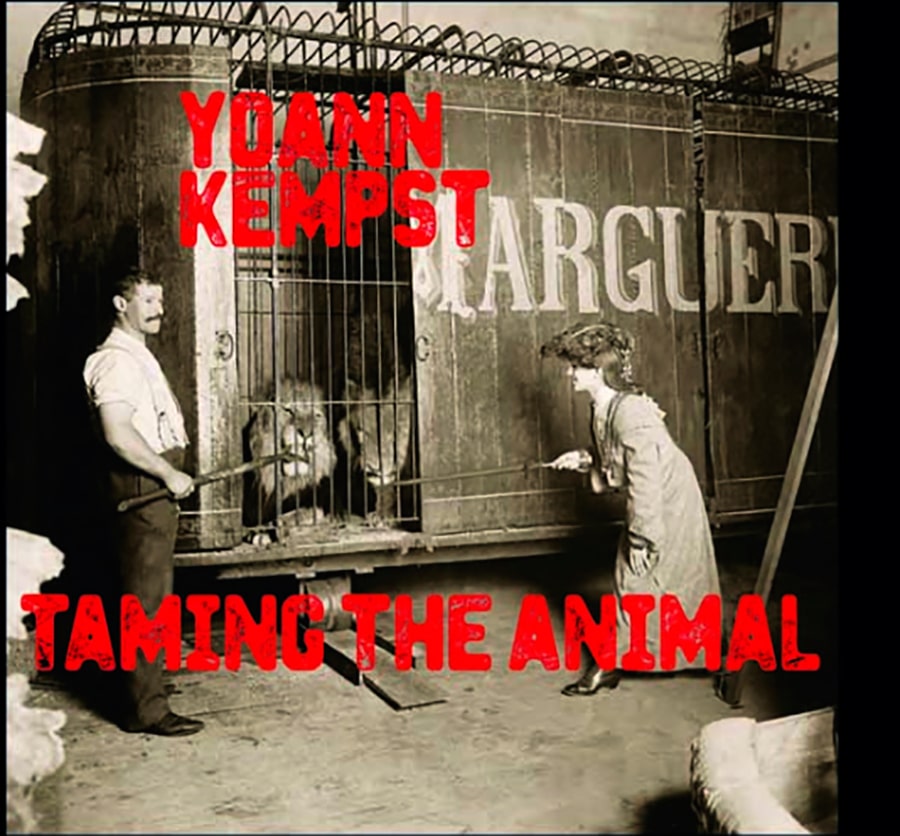 "Taming the Animal" This second album of the guitarist Yoann Kempst has obviously an animal side, sometimes wild, sometimes tamed. Yoann himself has a feline side in his movements, his gait and his supple play.
The control of the instrument is great. Nice technique that suggests that the practice of this instrument would be simple … Obviously, this is not the case.
One can speak of elegance in the game.
Also mastered this technique of hybrid picking (allowing playing with both fingers and the mediator between the index finger and thumb.)
Rock sounds, flying virtuosos, rhythm. There is Mike Stern, Pat Metheny in Yoann's sound, plus the electrical sounds of his machines, feedback, distortions.
We feel a desire to return to the sources of rock and jazz. An animal envy, but somwhere controlled, the power of reason then taking over.
"I sometimes see myself as an animal, with its wild side but also its sensitivity, both ferocious and feline. I had to tame my emotions, my creative impulses, transform the doubts …".
An album appealing to listen to and re-listen often; Because at each hearing there are new nuggets. Another jazz shape, (couleur jazz) rock and modern …
Yoann Kempst : guitar
Guillaume Marin : bass
Francis Arnaud : drums
Taming the Animal is a Dreamophone album